Discussion Starter
·
#1
·
Hi guys, I usually just troll and gain knowlege off this forum but I figured I would show what I have done so far, and let some people see that you can have something in a rental house.
Room is a little more finished since these pics but the basic are all there still.
PS3 slim
Fail-box 360 ELITE
Samsung BD1500 Blu-Ray player
Roku HD player (NETFLIX)
Harmon-Kardon 5.1 channel receiver
Klipsch gold series tower speakers (front)
Klipsch mono speaker (center)
Bose book self speakers (rear)
Velodyne 200watt Sub
BenQ 1080i HD projector VIA HDMI (running HDfury converter)
110' DIY screen painted Ultra Pure White (will be rebuilding a new screen this summer)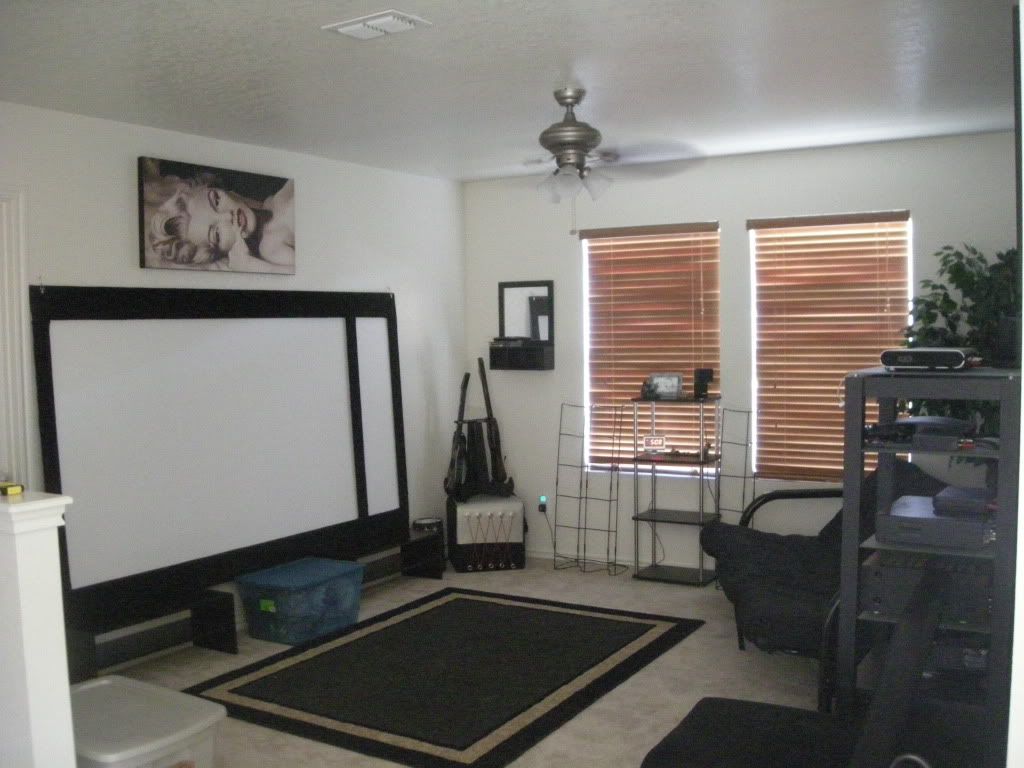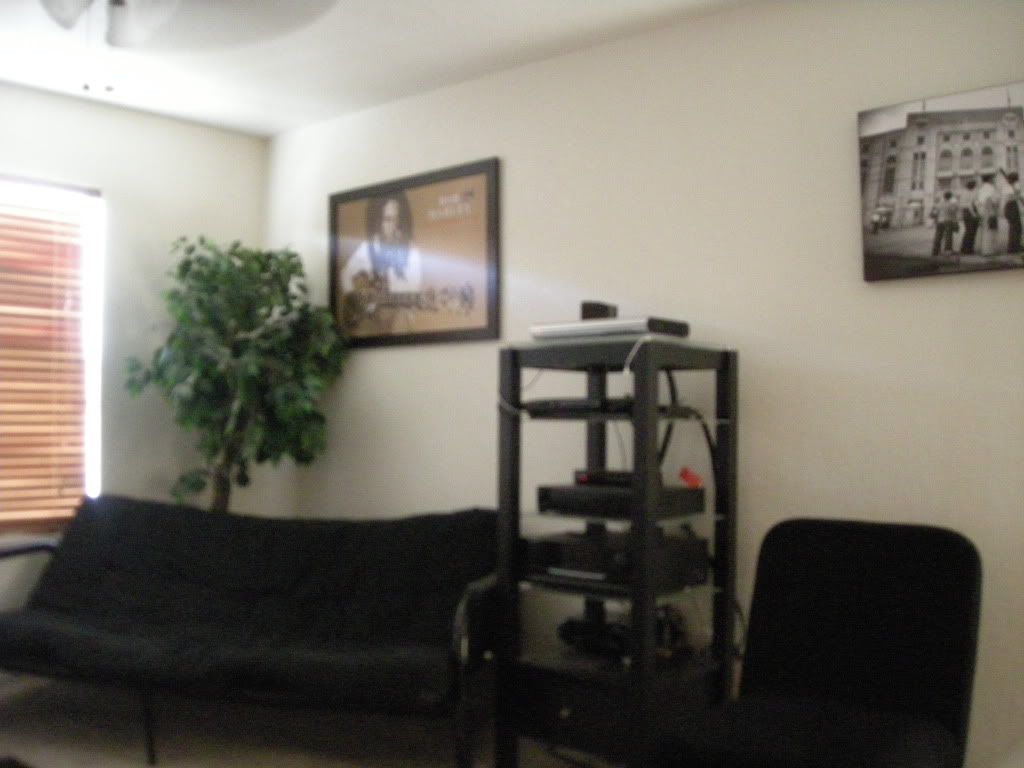 I like it, im only 26yrs old and have the bug. Im currently working on getting my carrer on track were I can make some more money and buy my own home soon. Then I will step up and do a proper screening room.