Discussion Starter
·
#1
·
Well it has been a long journey to get my sub built but I am nearing completion. I started this build in this thread but as I shared my center channel build here so I thought you might like to see my sub-woofer. All I have to do is my surrounds now.
http://www.avsforum.com/avs-vb/showthread.php?t=1122760&highlight=usil
Changed my mind from the original plan for a 4.5 cuft box and decided to go for what seems to be the optimal 6.3 cuft box that this driver needs in a ported design. Here are pictures of where I am now.
The front with Precision port in place and a gaping hole for the Shiva. The front baffel is constructed of 2-1" MDF boards glued together.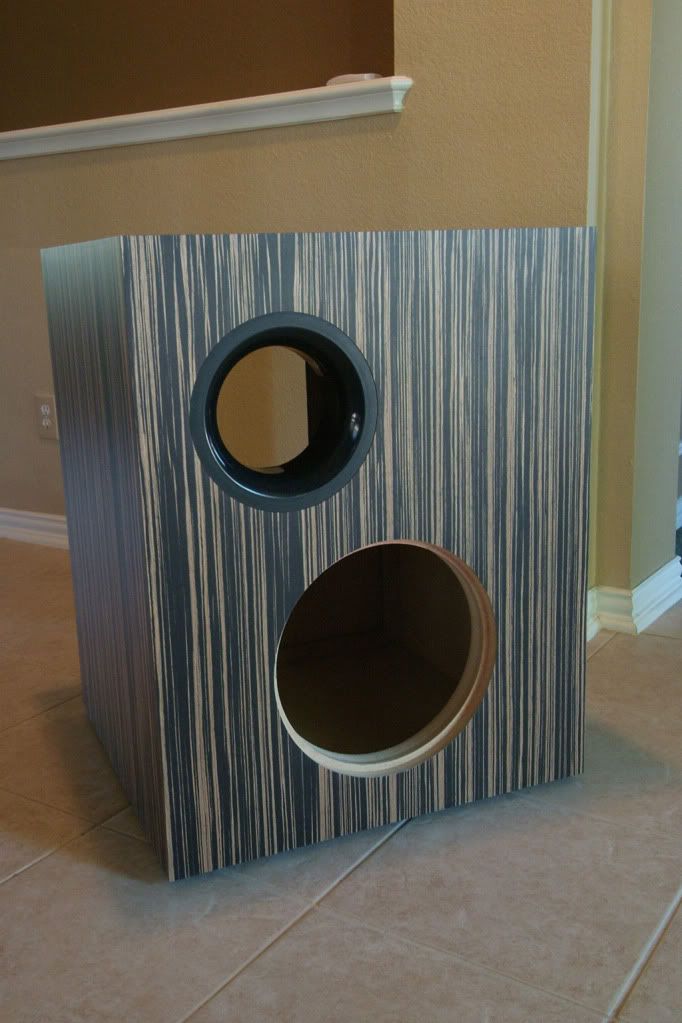 As you can see I opted for a Zebra wood veneer finish in a pretty standard box design. No beveled or rounded edges but I do plan to put a 1" granite top and bottom on this to add the finishing touches.
I opted to do the back, top and bottom in a black laminate for protection. I know my wife will want to put something on it so I wanted it to be protected. The granite will simply be fitted to the top and bottom using thin cork spacers. Have not decided the color or texture for the granite yet.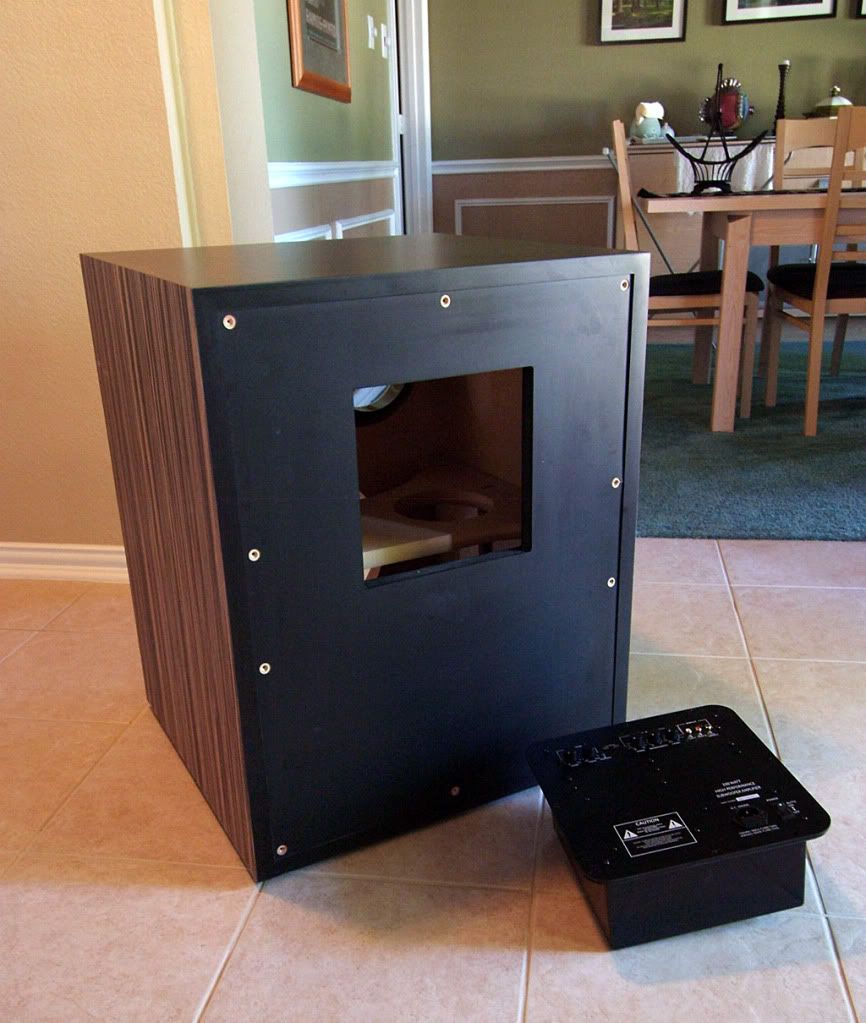 The port and Shiva alongside.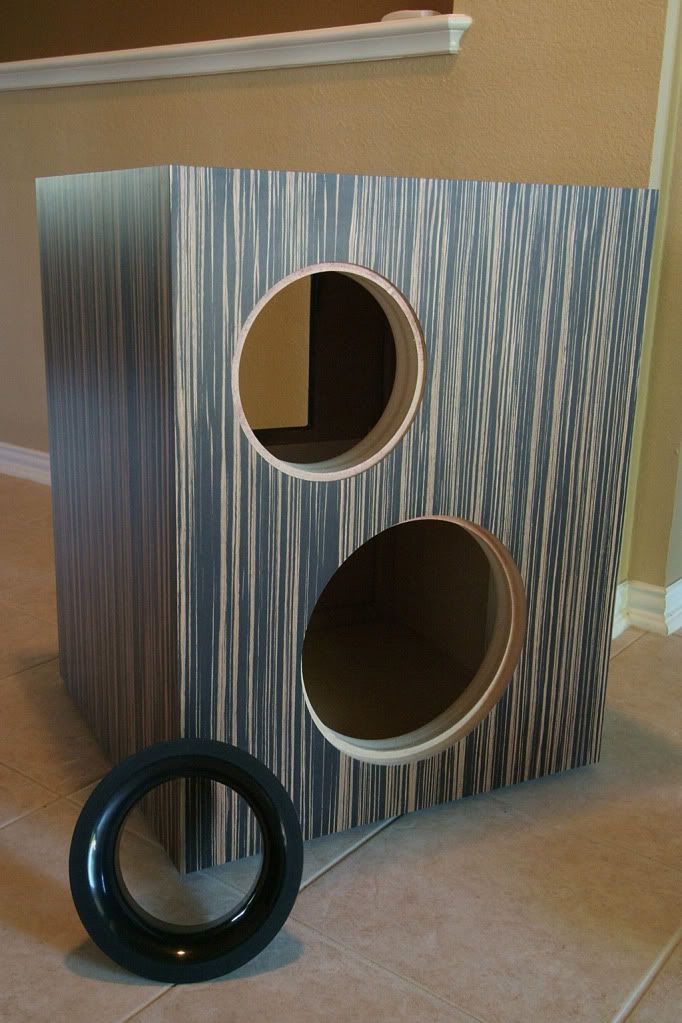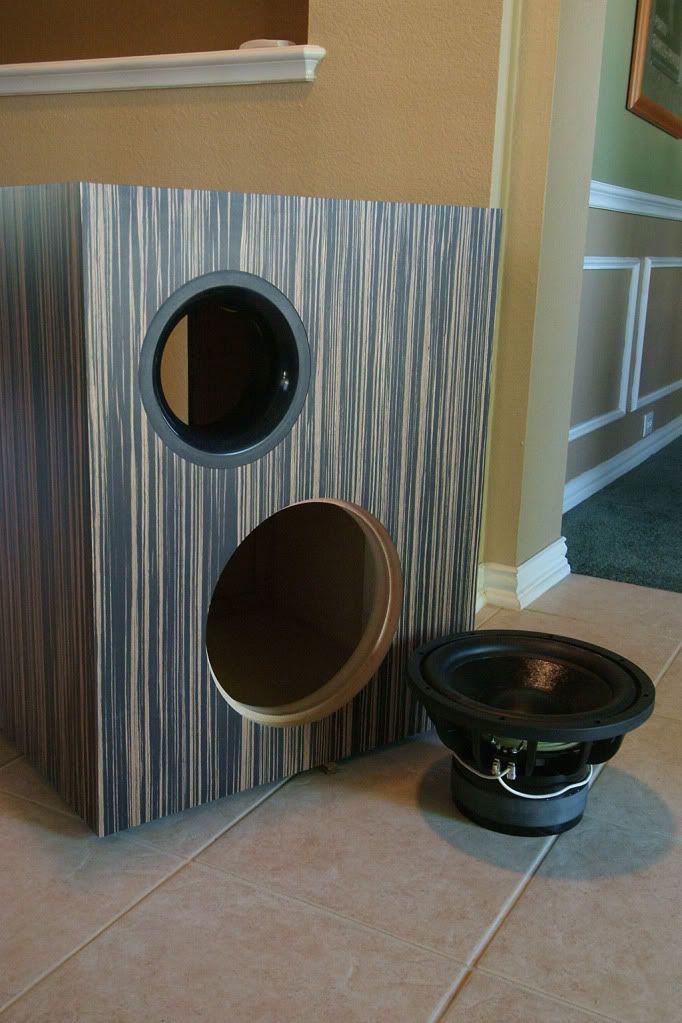 Put in the holes to see what it will look like. The port is so big it will show the white of the PVC inside so I will paint the inside of the PVC black to prevent this.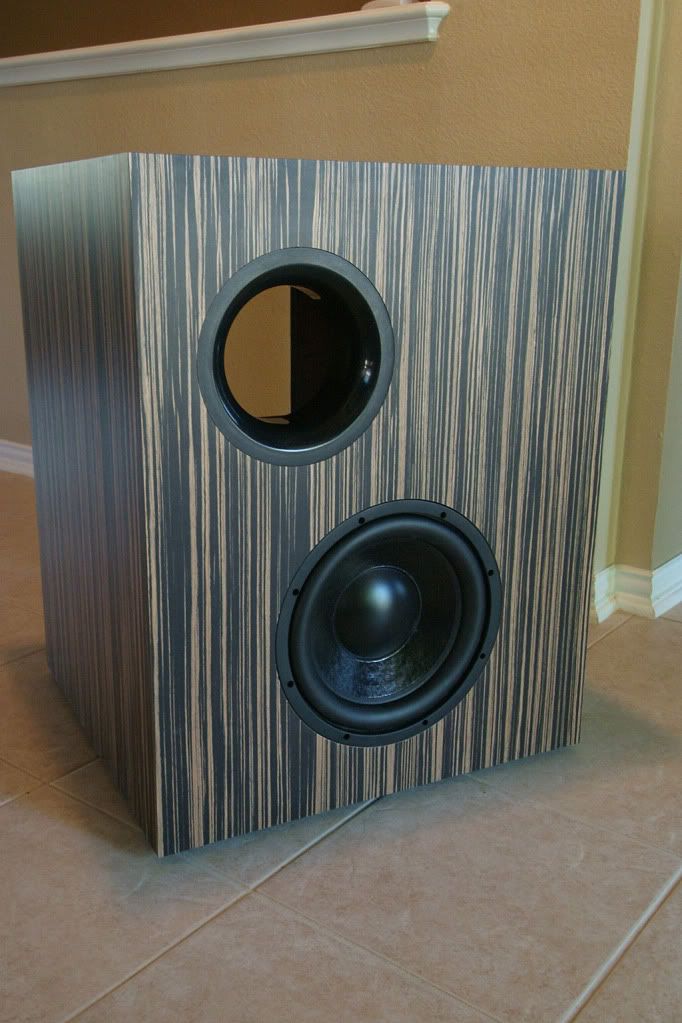 The back amp hole and also installed to see the fit.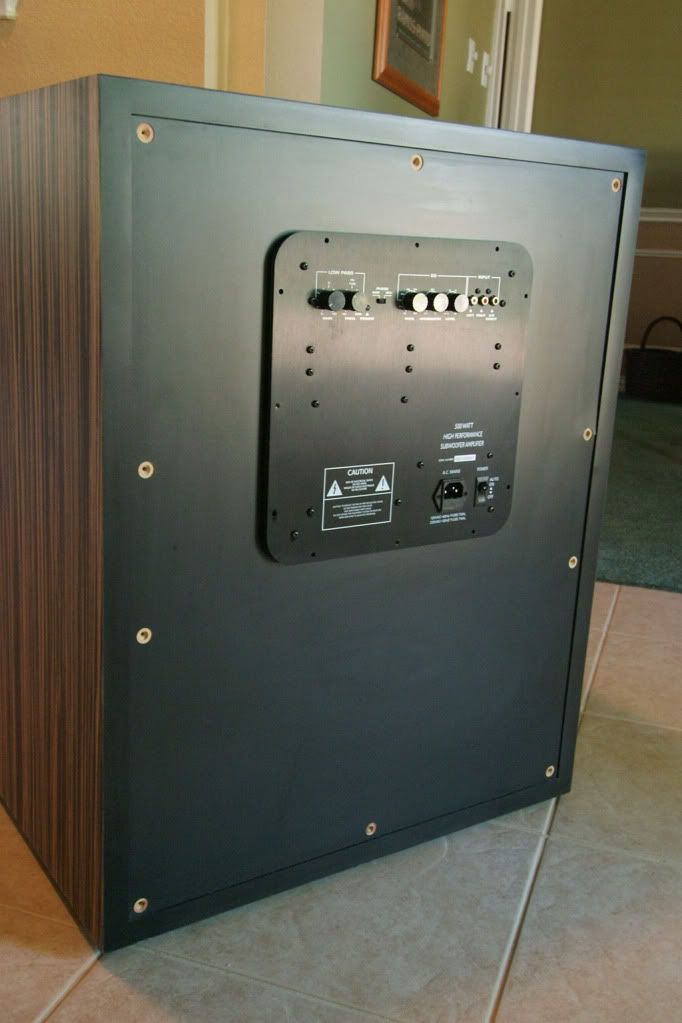 The front speaker screen.
The screen installed. You may have noticed no holes or clips in the front. I installed magnets from the rear to hold on the screen. Worked perfect.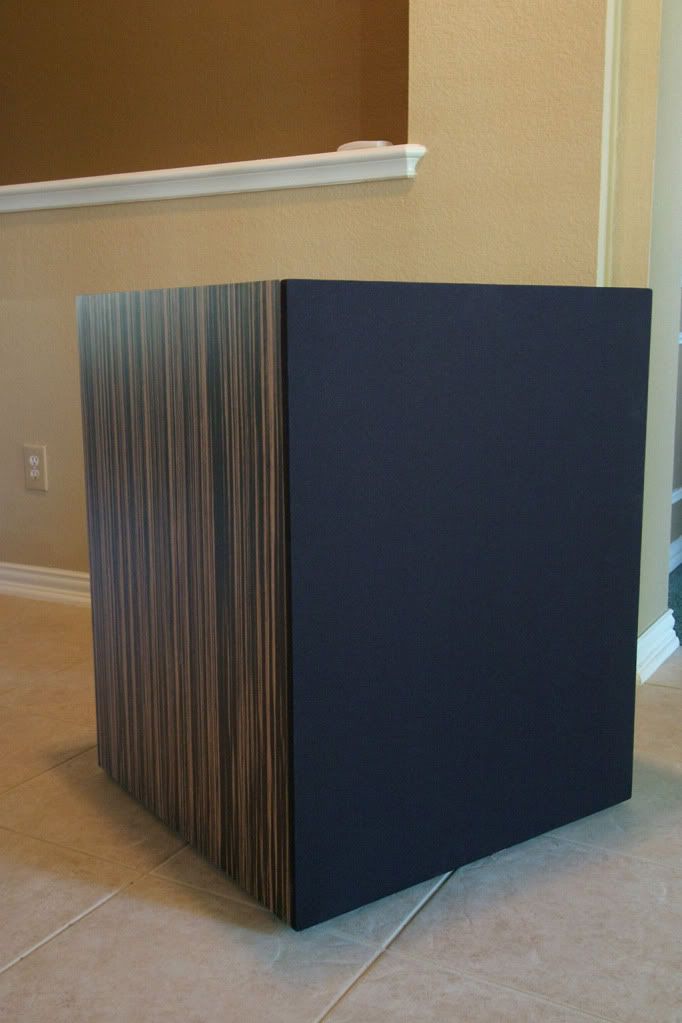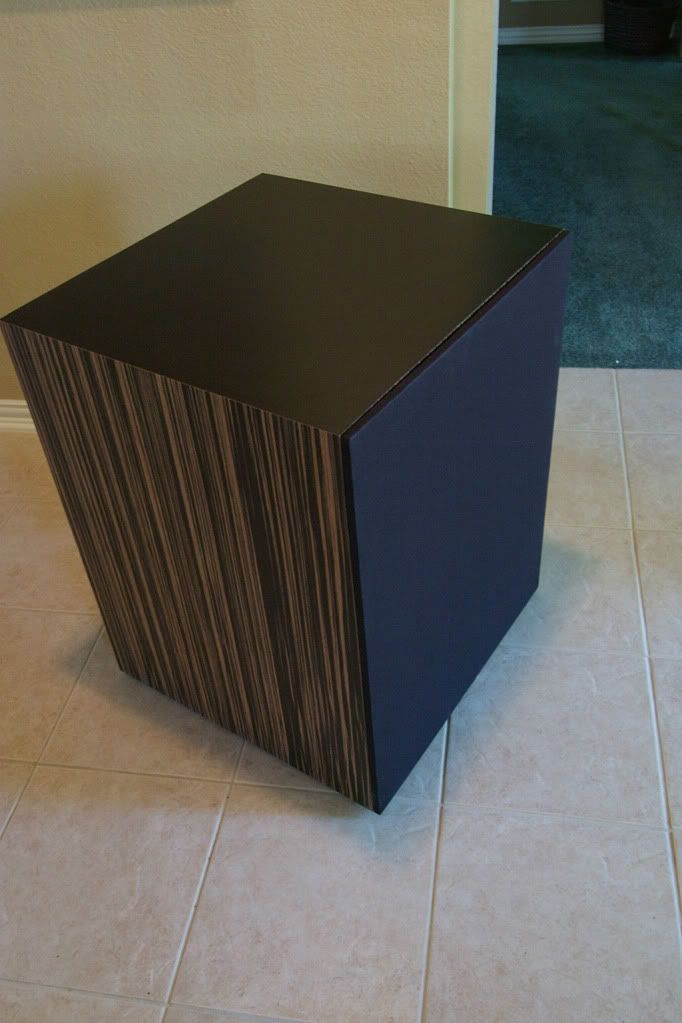 Inside the box.
The mid-brace which will also brace the port tube.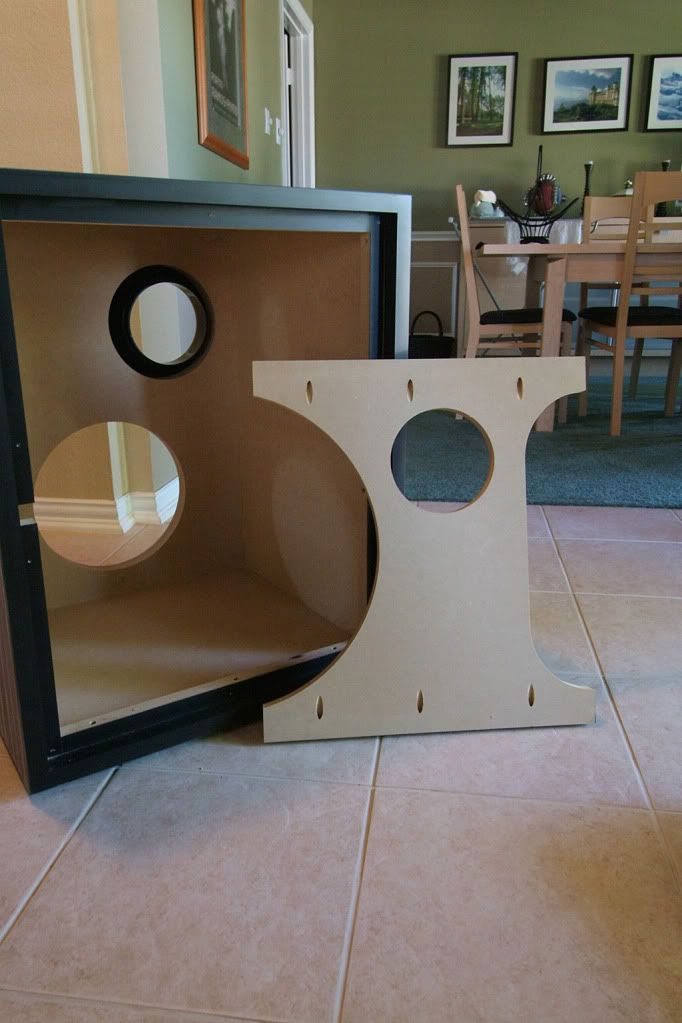 Brace will slide in after the port is constructed and then be glued and bolted in place.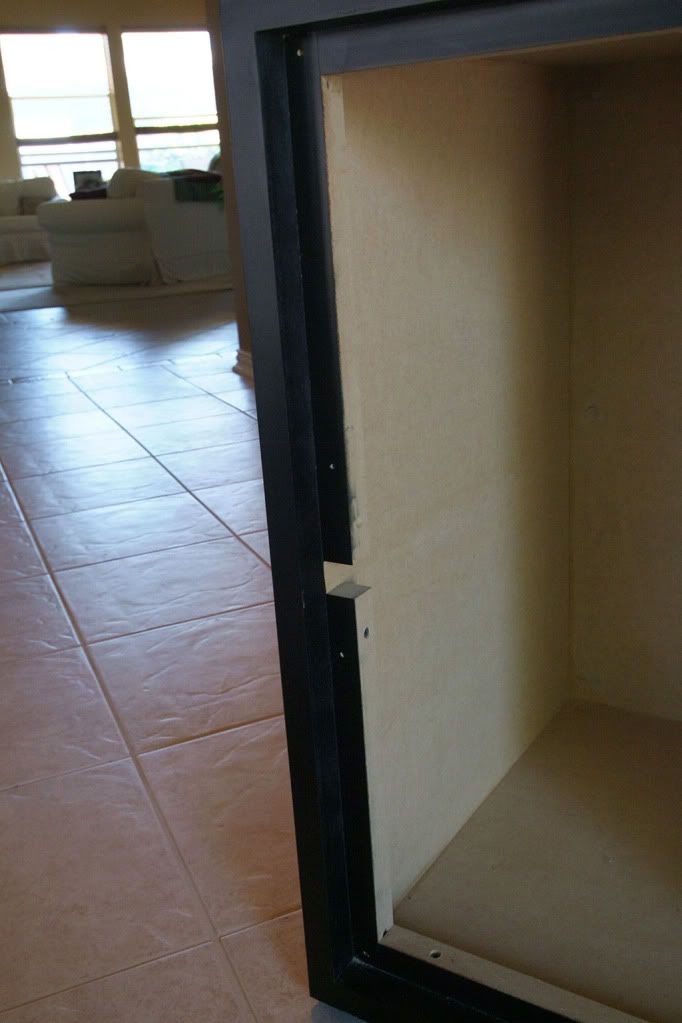 The back fits snug into the back and stops up against a 1" rim.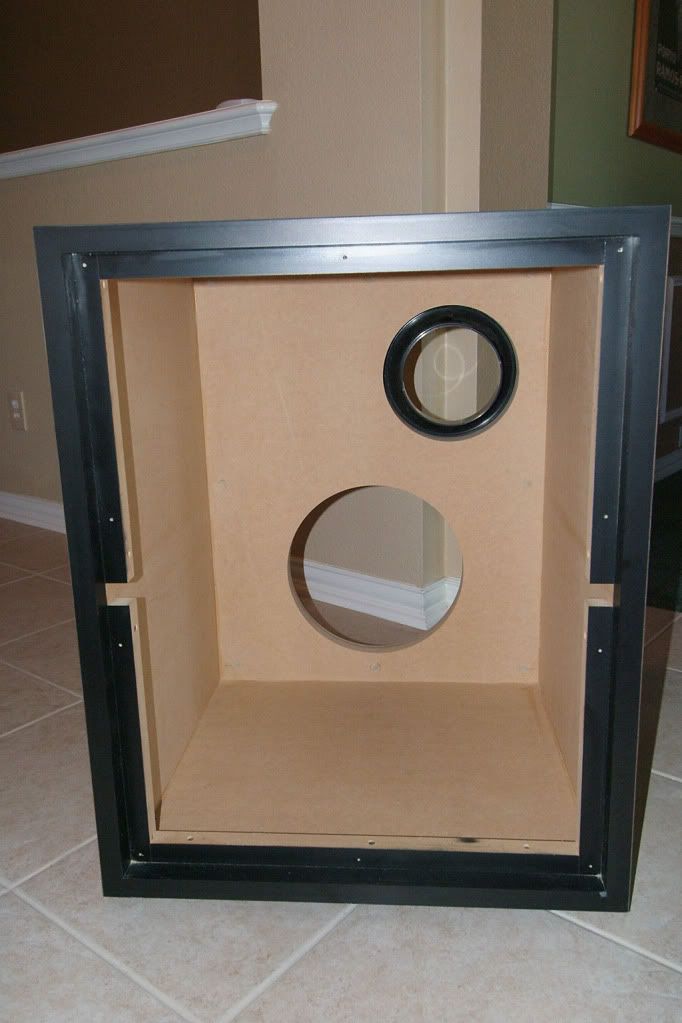 Oops. My wife is already trying to put something on it.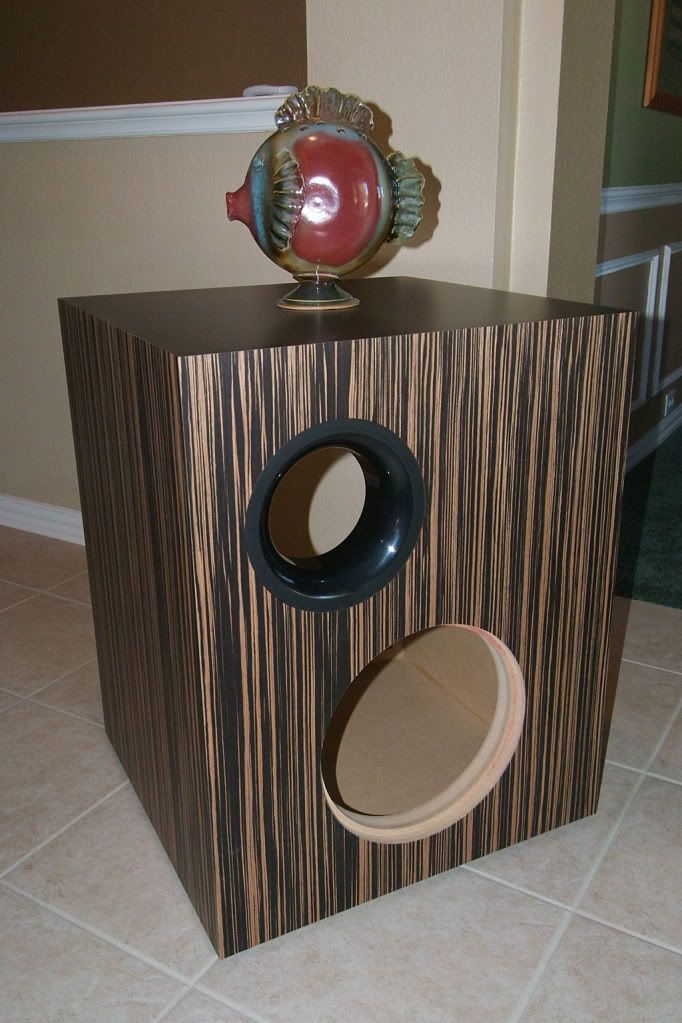 Well, Now it is assembly time. No I have not tried it out yet. Too much still to do. Need to build the port tube assembly. Looks like I will have room for tuning it to 19 htz with one elbow. Also, need to install the sound baffeling and the speaker. Not a lot of time right now but for sure will be up and running by the weekend.
Usil