Thought I would start a thread about my sub's upcoming surgery. I ordered two 15" pr's from DIY Cable so they will show up middle of next week. The sealed 12" TC2K in the 3.1 ft cabinet is not cutting it for me anymore. Dunno, maybe it's the ep 2500 slowly beating it into submission?
Here is the cabinet that is about 12 years old: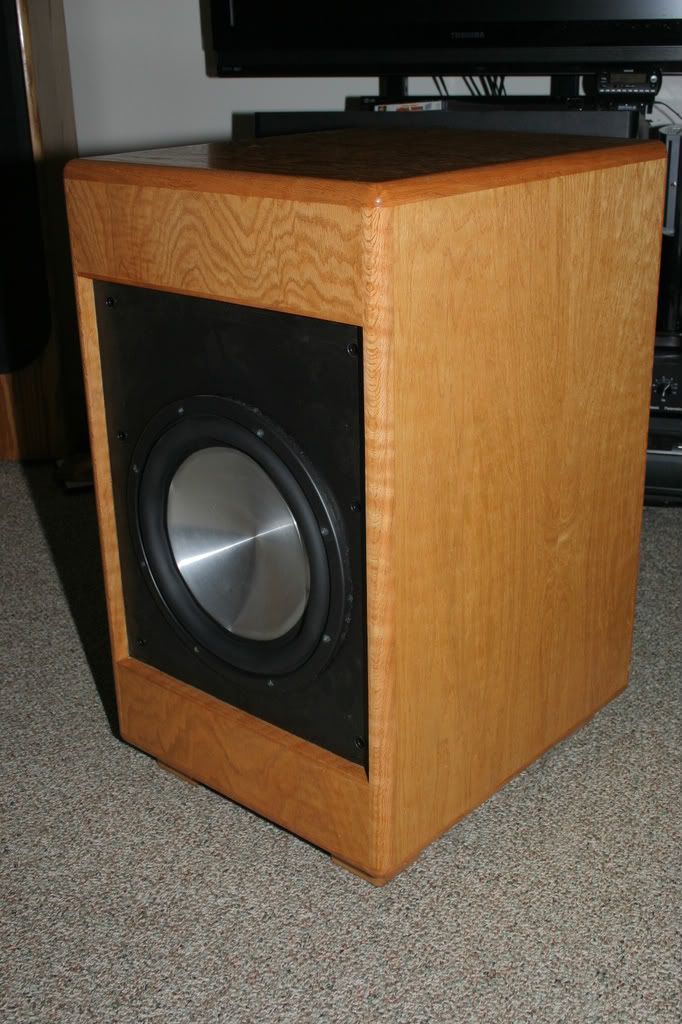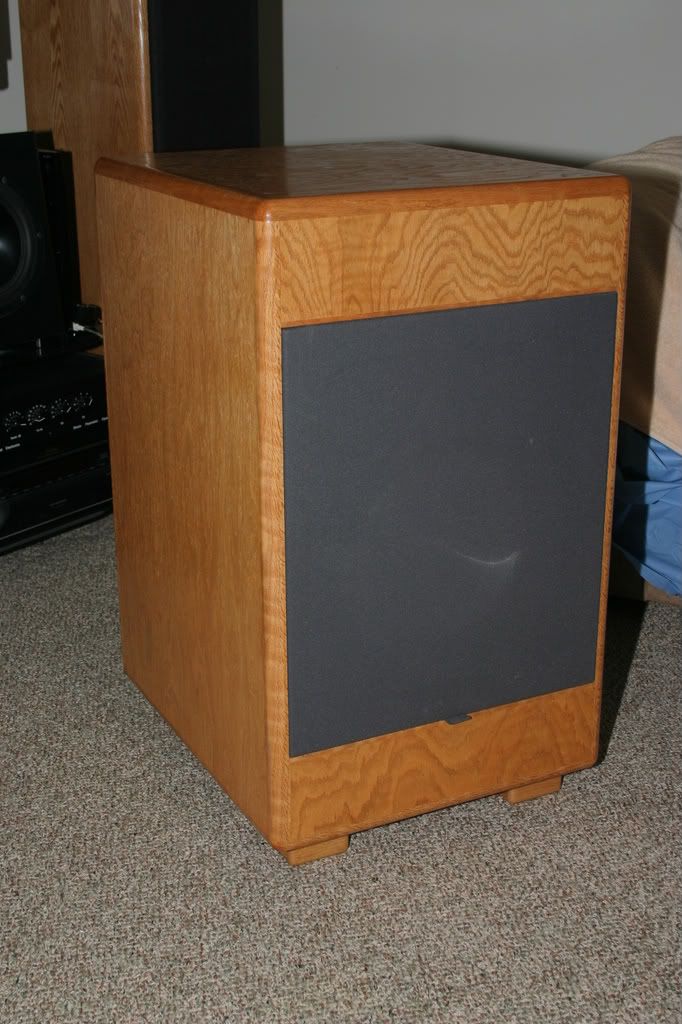 It is really over built, weighs about 150 lbs. A 3/4" vault of MDF with a double front baffle, to complete internal braces, and wrapped in 3/4" oak plywood. Not looking forward to cutting it open!
It is powered by the ep 2500 and eq'd with a bassis lt.
The plan is to cut it open, clear out some of the bracing, (and a few big handful's of stuffing!)and add a pair of these:
To come up with this:
As it is modeled, you can see much more thump down low, where it will be appreciated since it is mostly HT use. I will probably dump the Bassis and just use a clean box I have lying around. I'll keep the bassis and build a sealed maelstrom if things don't go well!
Anyway, this sub lives in a corner of my modest HT, and the footprint is close to max WAF. It is bounded by a wall on PR, and a tower speaker on the other PR. I can keep about 5" around the three sides. The room itself is an acoustical nightmare, but ya gots to work with what ya gots.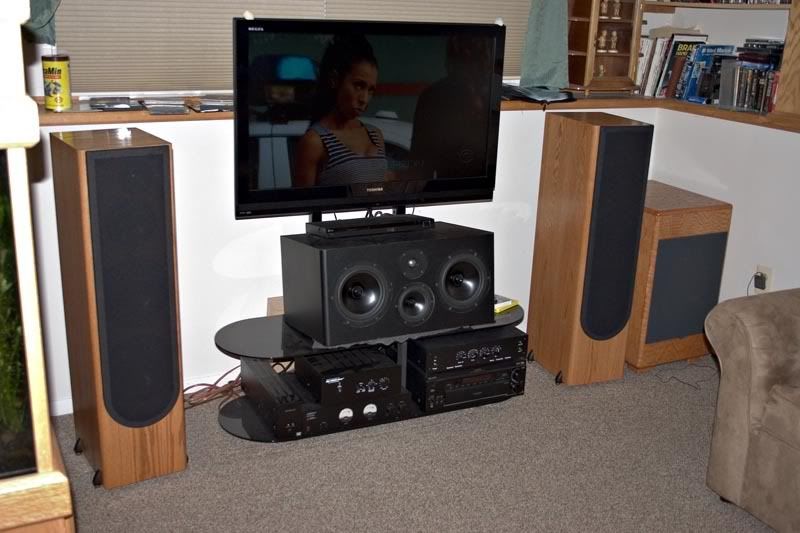 That cabinet has already gone through 2 NHT 1259's before it got the TC upgrade.
Really, hoping this works. :bigsmile: