Welcome to the forum Greg!
From a quick look at Goo's website it seems that both the base-coat and top-coat are water-based paints. I think I would add small amounts of
Liquitex Soft Body Acrylics
Ivory Black
to both the base and top coats until you reach the shade of gray you are after as both top and base coats look gray at Goo's site.
The bottle should look like this, only black.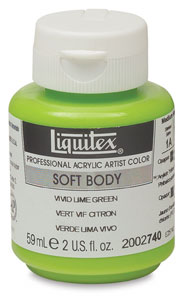 It should be available at any art or craft store.
If you could, please send Mech a sample of the Goo base and top coats before and after you have tinted them. :T He only needs about a 1 inch square sample of each, but a 2 inch sample would be better.
Good Luck!