I haven't gotten the sub yet but i figured i could get a head start on the box. The specs are....
Acoustic Elegance AV15-X driver
35"x21.5"x21.5" for a total internal volume of 7.7 cu.ft.
3/4" mdf
19hz tune by either 2 4" ports or 1 6" port
240 watt dayton plate amp for power
should be around 7.25-7 cu.ft. after driver, port, and bracing
here's what i got done this afternoon
pieces cut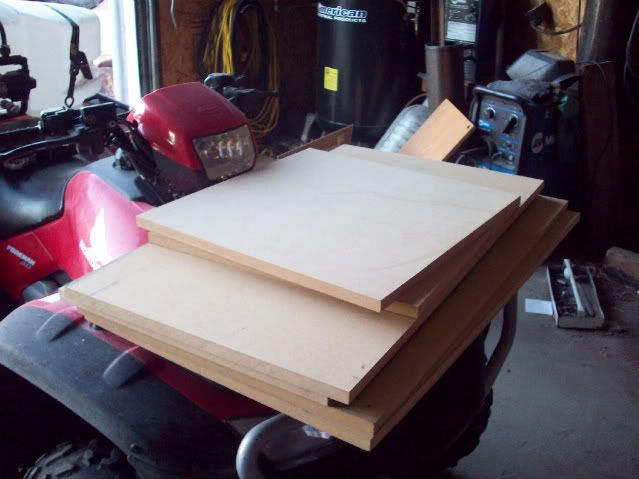 the very organized workspace
mocked up
got a few pieces glued together and the rest in place
the old sub in its home in the workshop
I might get some more done tomorrow, but we have some field work to do but who knows.
also, note to self: BUY A TABLE SAW!!!!!