Re: AXPONA 2013 Show Report by Joe Alexander of HTS
Saturday afternoon included a visit to the
Audio Note
room. Audio Note is a company based in the UK. A couple pictures:
The equipment rack: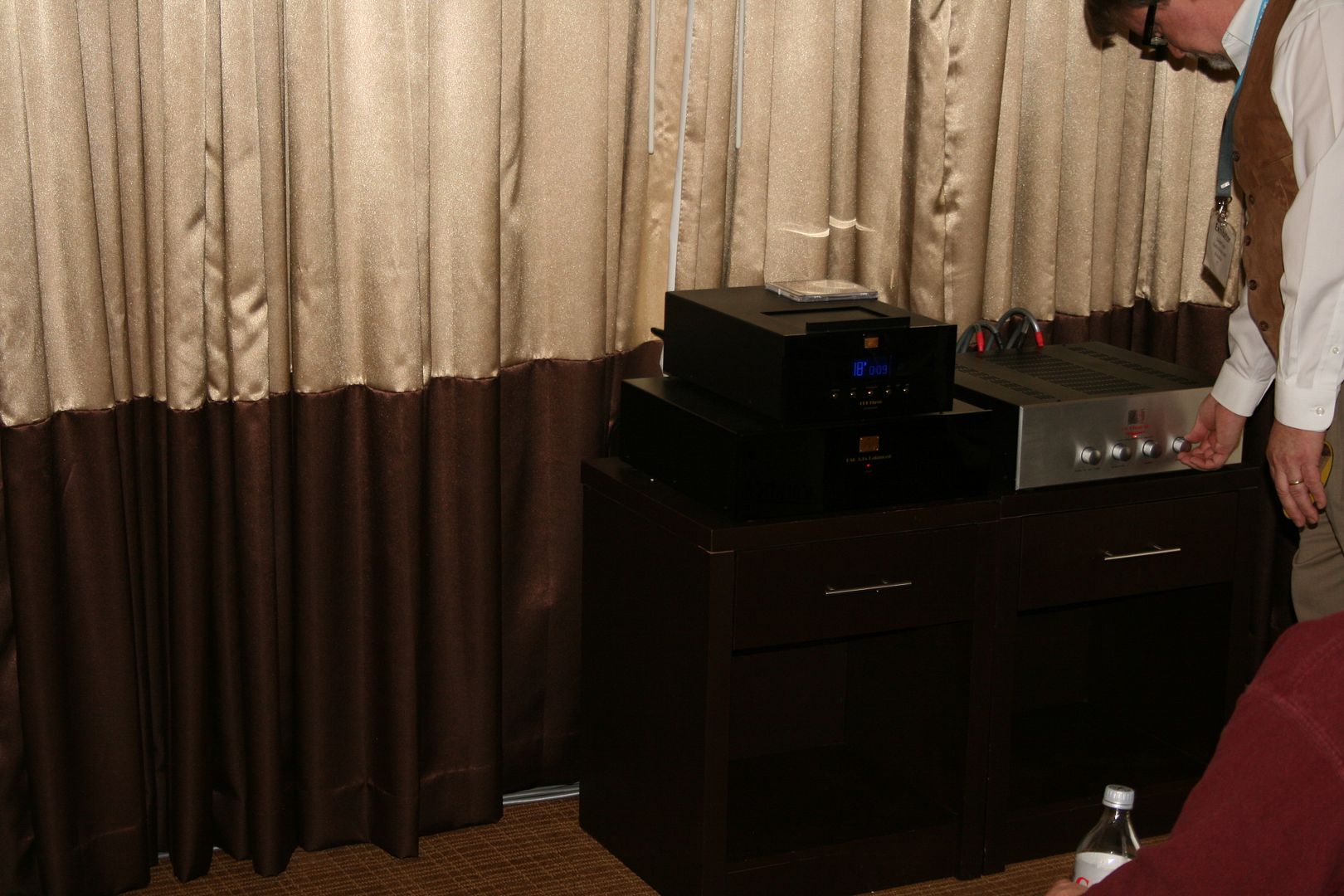 The K/SPe speaker:
The system configuration included:
No code has to be inserted here.
The K/SPe is an acoustic suspension speaker with a sensitivity of 90 db. It uses a 3/4" silk dome tweeter and an 8" woofer in a Russian birch plywood cabinet. The prospective buyer can choose from 20 different all-round veneer finishes.
I had just left the Madisound room when I went into the Audio Note room and the first impression I got was that these did not have the "big sound" that the SEAS A26 speakers had. I then got closer to check out the finish of these speakers and I must say - they were quite appealing. I sat down and noticed right off that the soundstage was not very wide - there was a noticeable degradation off-axis. They have a very laid back sound - it reminded me a bit of one of my first auditions with the B&W CM9s. The detail and mid punch that I prefer seemed to be missing. I just did not connect with this setup.
There was no room treatment in use.