Discussion Starter
·
#1
·
recently "updated" my budget set-up.
Went from this: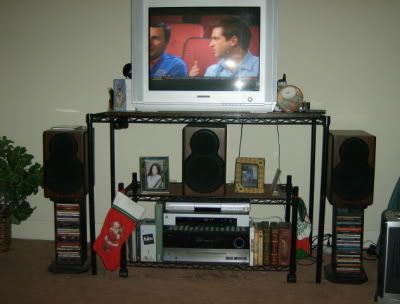 To this, within the past month...: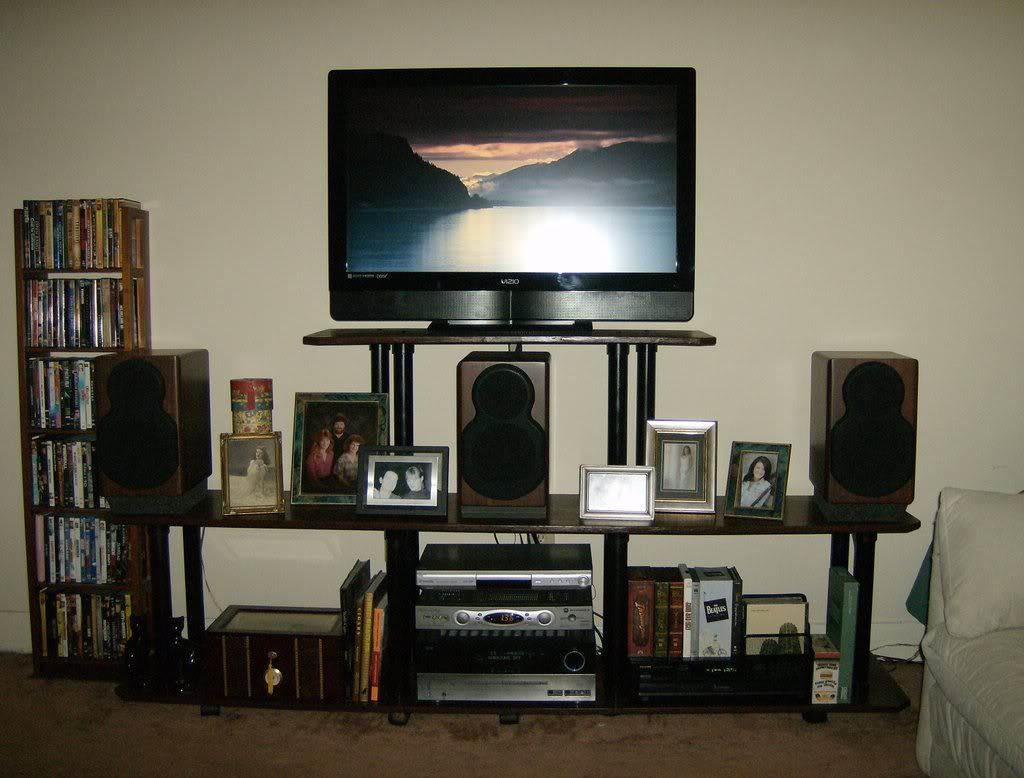 Went round & round about TV choice...but, knowing this will end up being secondary set in main living area next year, I went "practical" (besides, I'm a cheap bastage!!)
37" VIZIO from WM (new item) :
next year, 50" 1080p something
:dunno:
MNS XLS classics "B" stock from AV123 :
gonna do ninja BUDO to Encore upgrade
HK AVR 240 refurb
older Panny DVD player :
PS3 for BluRay & music storage this Xmas!
:bigsmile:
older Onkie 6 disc CD changer
Charter HDDVR
older Sony sub (hidden) 9 yrs old:
waiting on TCA SCAMP (pair)
raying::bigsmile:
JBL Balcony refurbs & "custom painted" surrounds
older Altec Lansing I/O "custom painted" rear surrounds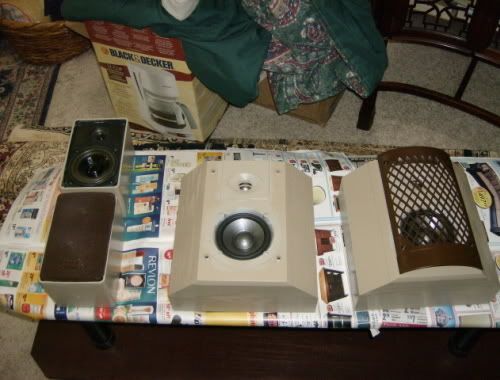 DIY ent center to accommodate vertical "bookshelf" center & no wall mounting of flat panel (built over summer)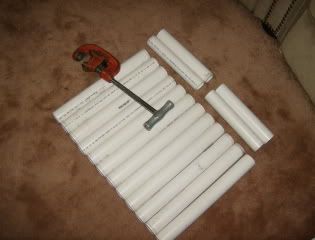 And, playing 'round/learning built some treatments:
2 - 2x2x4" open back with some "mini" panels as trial....building corner "tri" trap for front corner of room.
Oh yeah, that last pic only shows 1 rear, but added the other since & shelf full of media....
This room/system fine as my first shot at HD & for this football season...but new toys always in the works!!:1eye: