Discussion Starter
•
#1
•
I have decided to take Thomas-W's advice and build a manifold on my door to house (4) Fi IB3 18's on the top and make 2 slot ports on the bottom out of the rectangles already there. The door is 1.25" thick, I will make a template/face of the entire door adding .75" to the thickness. I'll make a 25"x25" panel to plug the ports so I can run true IB as well. Here is a pic he suggested for me.
Go to Home Depot buy a cheap solid core door, do something like this .......
I will begin tearing the Twin Towers down tomorrow and use the wood to build the manifolds and ports. It will be nice to get the EP4000s out of the HT room cuz I haven't done the fan mods.
The IB3s are custom dual 4 ohm, 4 layer IIRC, series/parallel 4 ohm bridged per EP4000 (2 EP4000s, 2 subs per amp bridged).
I am wasting and tearing apart a very wonderful performing pair of enclosures. Under 10% THD these things hit 124dB @ 10Hz and 130dB @ 23Hz. If I would have braced them better that 25Hz-40Hz would have been fixed. They were 125 cubic feet each with a 12" port 12" long for a 13.4Hz tuning, 2 IB3s per tower.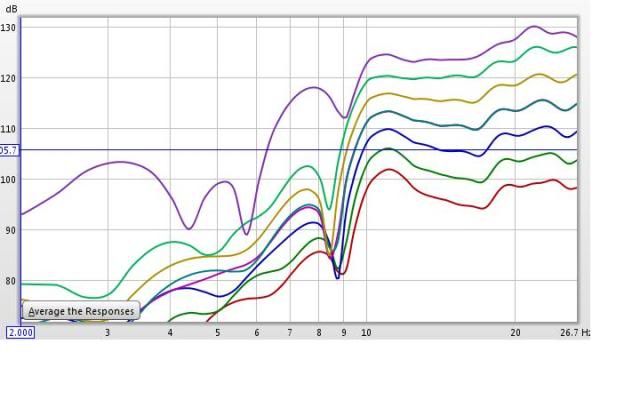 Here is the Twin Towers build log:
http://www.avsforum.com/avs-vb/showthread.php?t=1231247