Discussion Starter
·
#1
·
I am starting a new project... Building a full size standup arcade system!
First the question is probably Why? Sure there are game consoles all over the place, this was more of a nostalgia reason. I grew up with Defender, Asteroids and all those cheesy but classic games.
I have been working on my HT setup and am very happy with my screen and that setup, so I started looking for some other things like a popcorn machine, and I stumbled on this...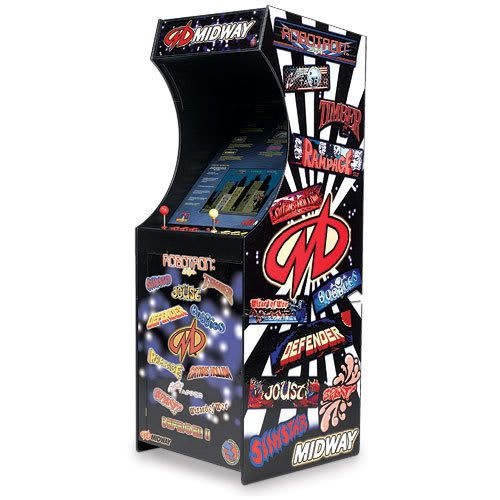 The price was unbelievable at $399, which was the first telltale sign. The reviews I read were less than stellar.
People were talking about add on game packs, which lead to a search and before I knew it I found MAME- Multiple Arcade Machine Emulator.
I downloaded MAME and in a couple of minutes I had an actual arcade game running on my 3GHz PC and running in all of it's original 6800 CPU glory! Everything was there, the sound, graphics... you even had to 'add' quarters to be able to play. So I know first hand this isn't as hard as it may seem. It may not be cheap and the games are probably too cheesy for anyone that didn't grow up playing them and wants to remember some of those teenage memories... but it can be done!
I dug out my old tank of a joystick, a Wingman Extreme, cleaned it off and within a few more minutes had every button programed through MAME. Next was to look up kits or plans to build your own arcade cabinet... and there are plenty of them out there!
I came across this site and knew I wanted my own system!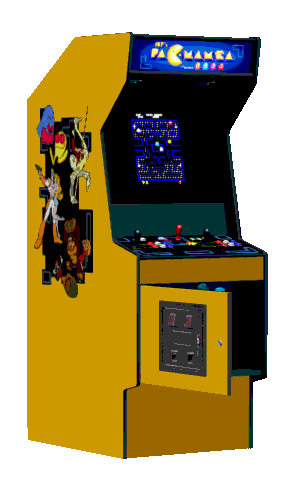 It didn't take long to determine the Wingman joystick wasn't going to cut it for a true arcade system look and feel. I found these controllers:
x-arcade
was the first one I found. The Tankstick looks interesting and comes with 18 games on CD. At $199 it is more than a regular old joystick, but it was much cheaper than buying an old standup arcade game that only has one game, or the much better (than the Midway Classic console Walmart and Target is selling)
Arcade Legends
, but that is also $2800 and I know this can be done for half that price or even better than that.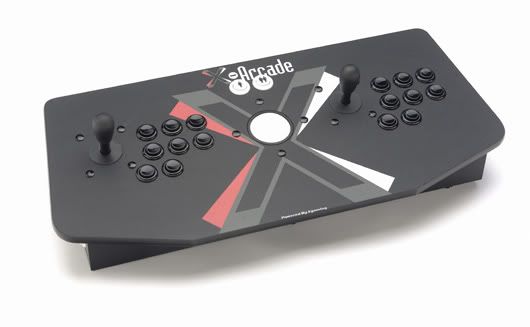 Also there is the
HotRod arcade console
for $99, but no trackball...
Last (for now) is the
SlikStick
. This one is much more expensive than the other two, but also is more like a real arcade setup.
SlikStick CO2 controller- $599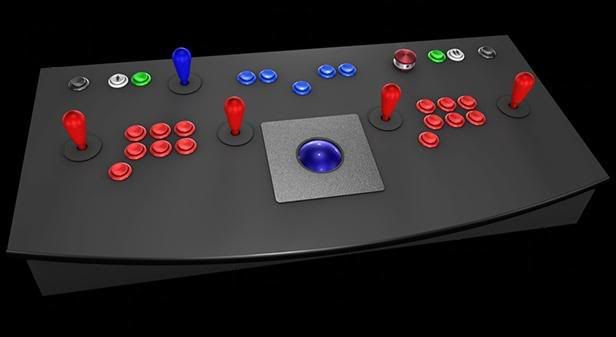 SlikStick Quad Unit at a whopping $699