Discussion Starter
·
#1
·
Well I finally got around to installing the fans I purchased from The Cooler Guys. Note that my TV stand does not have any ventilation holes so until now I was doing everything with the front door open and the receiver was running warm to very warm! Since the instal, I've watched several hours of tv non-stop - no movie watching yet, and went to check how hot the receiver was to the touch a couple of times. Awesome! Cool as a cucumber! Even the SA cable box, which tends to run hot was cooler then ever! I'm using a smart strip to run them.
The duals are:
http://www.coolerguys.com/840556087946.html
The single is:
http://www.coolerguys.com/840556087939.html
I just used a drill to drill out the corners and used my trusty Leatherman tool to saw out the back.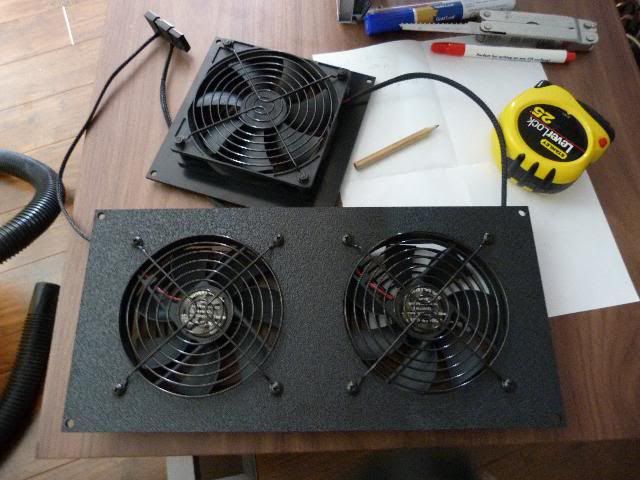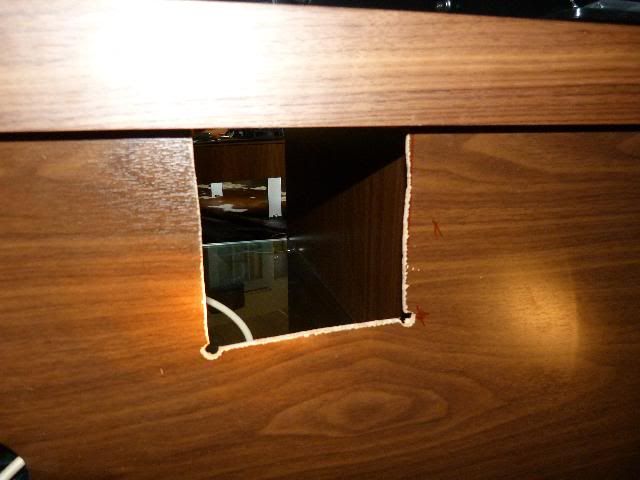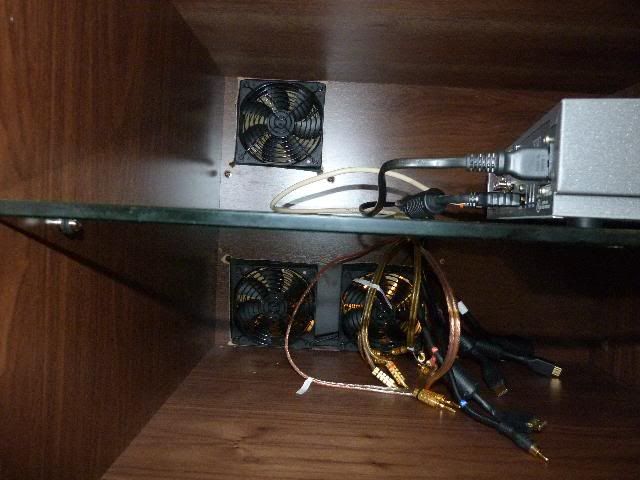 Clearance behind the receiver is tight, but I'm a happy man.
If you press mute, you can maybe hear a faint murmur in the distance, but nothing when there is audio.
PS: Mods, not sure where to put this but seemed like the right place, please move if needed.