Re: Cream&Sugar - an N9 reflective screen mix.
Just a note to let any that are interested in the C&S mixes know that I have finished spraying test panels of the C&S#2 and C&S#3 mixes, and they are performing better than the sample chits! Both are extremely neutral, with the most improvement showing in the C&S#2 mix that had a very bumpy SRC in the sample.
I hope to get photos done later this week, but for now here are the Spectral Reflectance Curve charts for the full size test panels.
C&S#2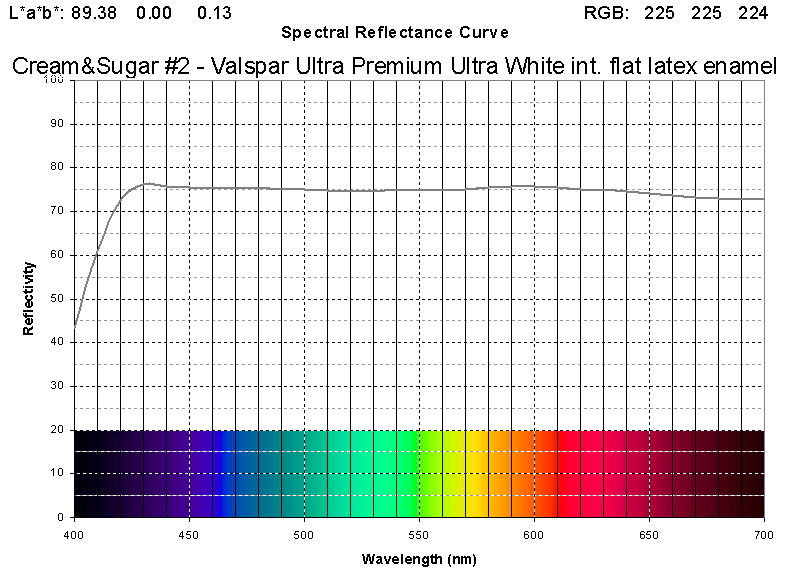 C&S#3