Mods if this is in the wrong section I apologize.
I got my new premier acoustics pa-120 subwoofer and I was reading a little on sub risers (gramma, etc.). I had some 4" furniture feet and 3/4" scrap MDF laying around, so I figured I would give it a shot and build one. I made the cut an extra inch on both sides of the mdf from the sub measurements (18"x15").
Before I painted it I brought it in the house and pulled out Kung Fu Panda. I played the skadoosh scene with my wife agreeing to listen to see if there was a difference. Played the scene twice with no riser and then placed the riser under the sub. Then tried it again... well... SKADOOSH!! My wife even said that she noticed a difference and that the bass was so much better. I can say that it definitely had more punch and seemed a lot fuller.
Here's how I built it.
I used t-nuts to secure the feet to the mdf and primed it. I painted the legs black (no pics yet). And I got some speaker enclosure carpet from a local carpet dealer for $4. I pulled the carpet taut over the mdf and secured it with staples along the bottom.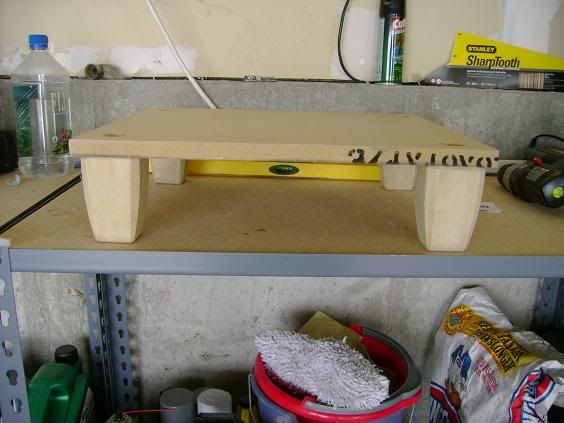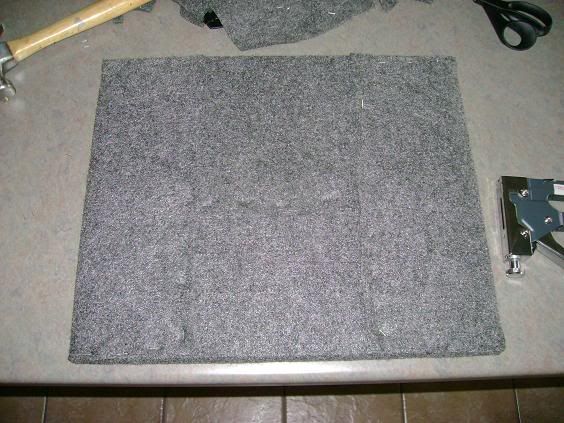 Sorry if this post seems like it is all over the place, it's late and I'm tired. Just wanted to throw this up before I went to bed. I got to finish it up in the morning and I'll post some pics of the final riser. Thanks for looking. Comments welcome!