My current setup is as follows:
JVC DLA-RS1
Da-Lite high power 133" screen
Yamaha RX-Z7
Polk RTi8's
Polk CSi5
Polk FXi3
Two MFW-15 subwoofers
ROOM DIMENSIONS: 21L x 12w x8h
I just bought the Yamaha RX-Z7 to replace a Onkyo TX-SR876 that had that E2PROM error. As I understand it, the RX-Z7 has a parametric EQ and the Onkyo has a 7 band graphic EQ. I always use to just use the automatic Audyssey calibration and be done with it but want to try and fine tune everything a little more. Will the parametric EQ in the Yamaha allow me to really tweak the sound and fine tune everything? Should I still run the automatic Yamaha YPAO then fine tune the results with REW or start from scratch and not run YPAO at all?
I have posted pictures of the back of my PC. It has a a bunch of different colored jacks but I am not sure if any are a "line in." Can someone confirm if I need to buy an external sound card or does it look like I already have a line in jack?
Lastly, I already have a digital radio shack SPL meter but from what I ready they aren't extremely accurate when using REW. If I bought the ECM8000 mic, what else would I have to buy to make it work? Just a mic cable or would I need a power supply for it to? Can someone please link to me to the appropriate products on Amazon?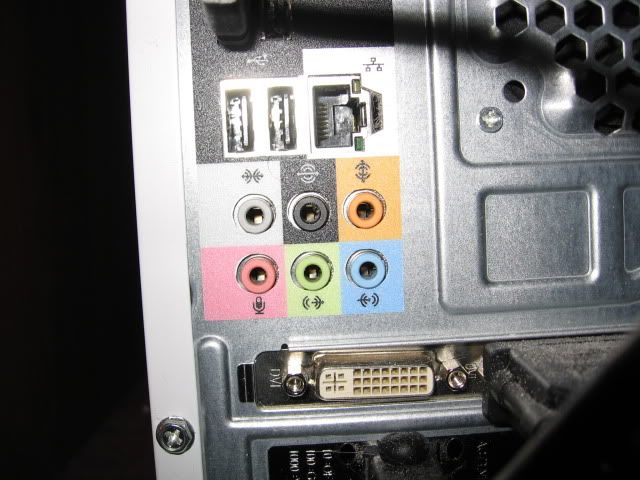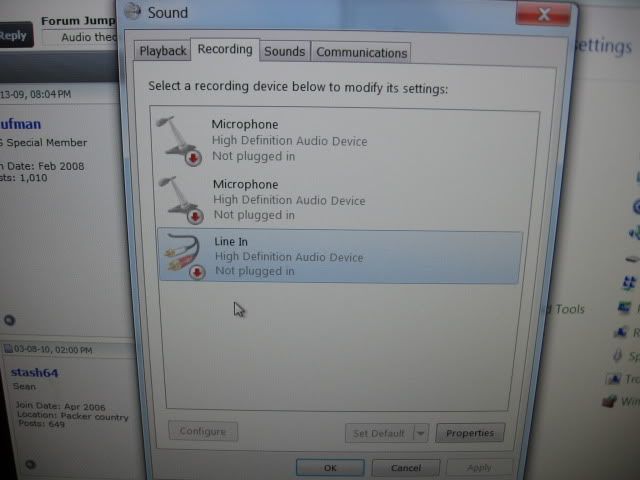 http://img.photobucket.com/albums/v455/feelgood/f8f0f54d.jpg
http://img.photobucket.com/albums/v455/feelgood/IMG_0636.jpg