Discussion Starter
·
#21
·
Been quite a bit since I posted my office setup. Moved, bought a house, worked in a TON of new gear.
Ok, so I got the new rack yesterday and got it installed.
It was quite easy... but it normally is when you use child labor (
video I cant figure out how to insert
)
Here are some in progress shots:
Partially assembled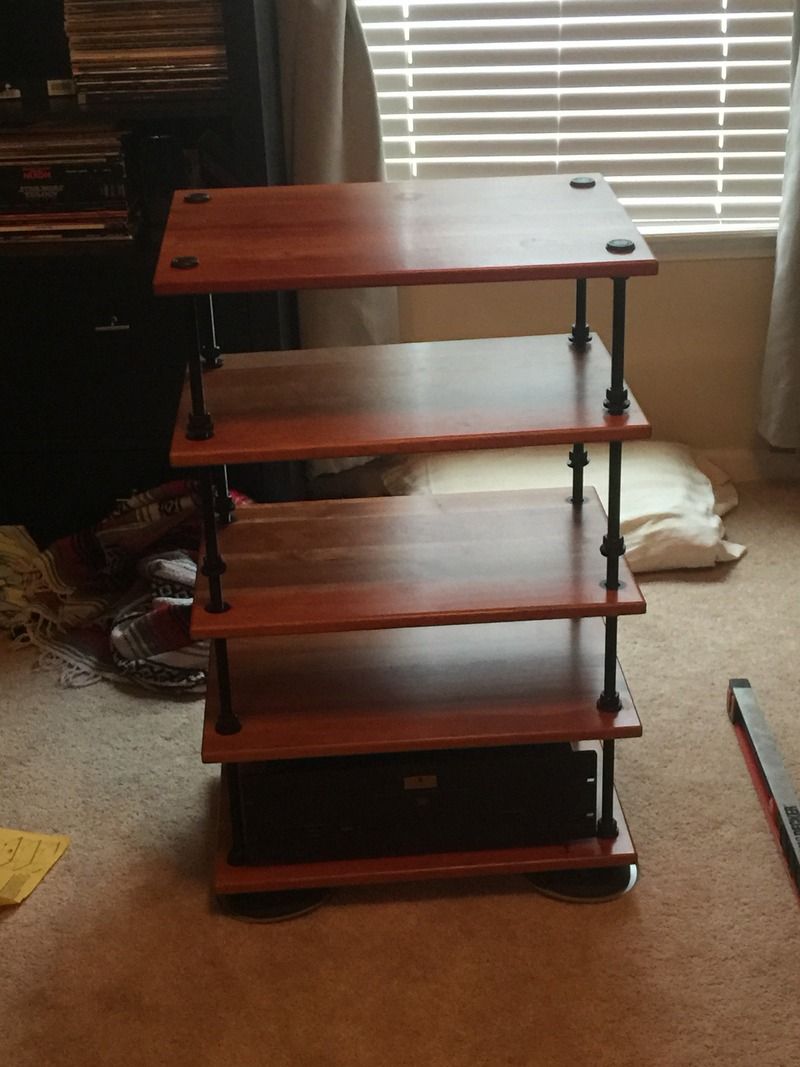 The cables from the old setup:
Starting to figure out what goes where: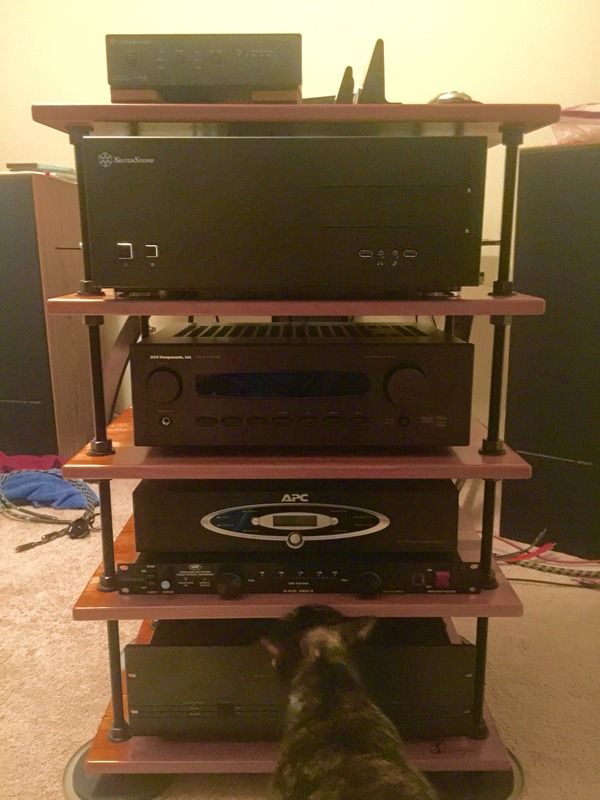 Got it where I want, time to start wiring things...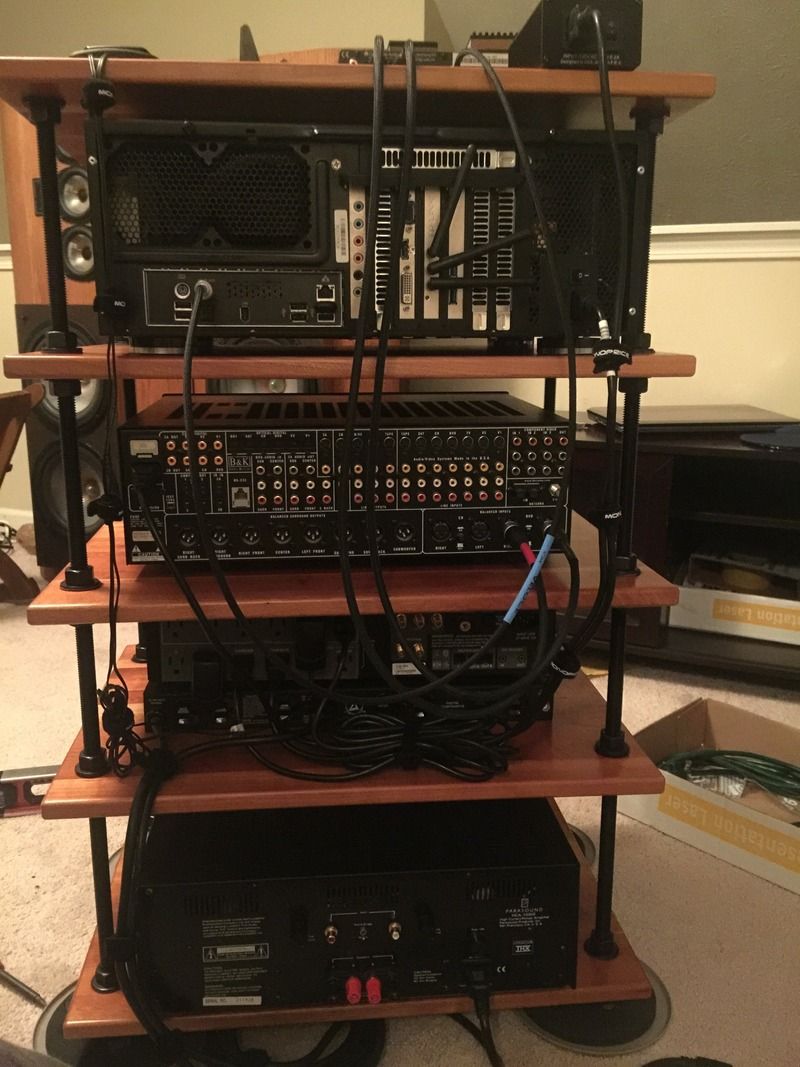 Its final home: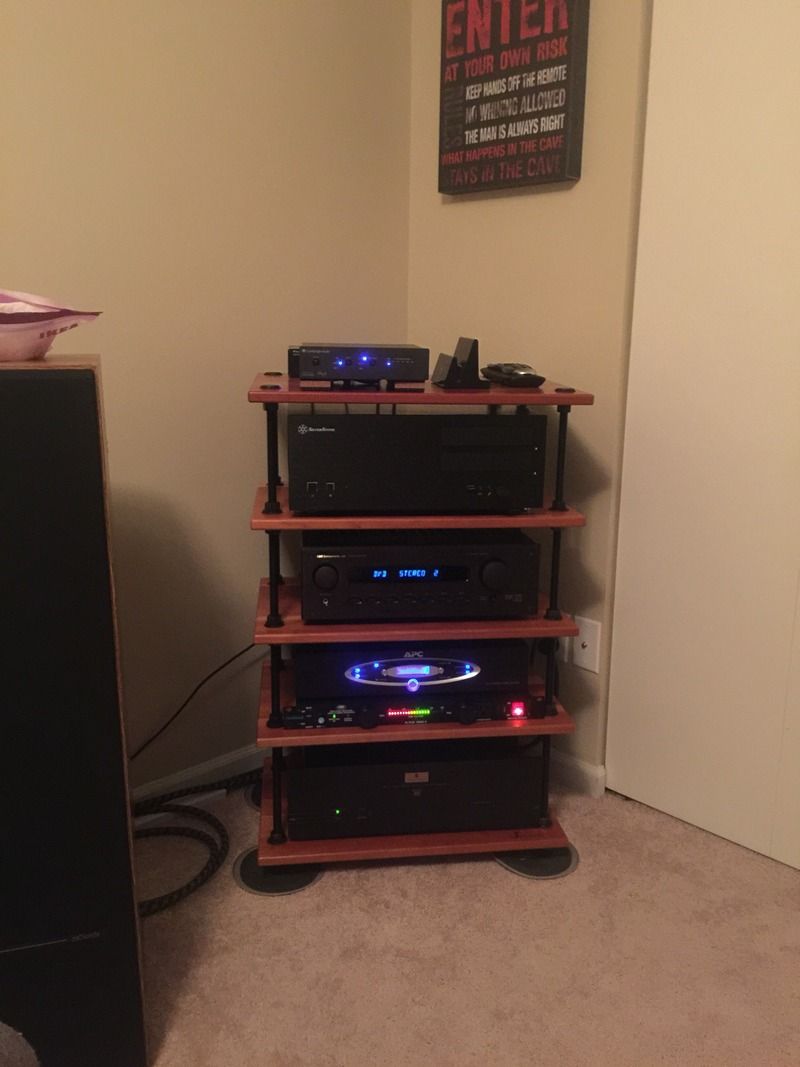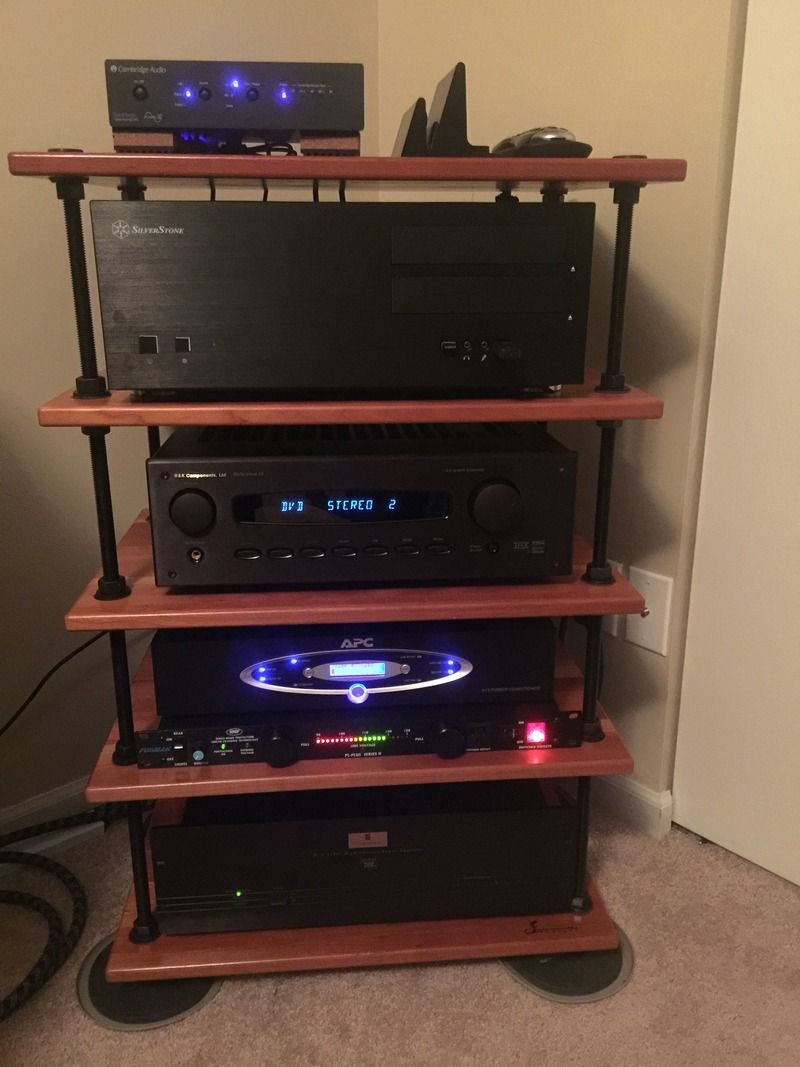 And then the funny stuff....
I've been dealing with some sort of hum from my system since I put the B&K in. I attributed it to the processor whine I read about as it only really came on when the B&K was in sleep mode and the amp was still on.
I didn't notice it (I thought) when music was playing.
So after installing everything back in the noise got NOTICEABLE worse. I switched from XLR to RCA from the DacMagic and it got a "bit" better. Then I tried Coaxial direct into the B&K and it got even better. But its still there. Its noticeable when you hit those quiet peaks in songs or when one fades out and another back in.
I'd love some help diagnosing it better. Here is what I am wondering:
1. I have the B&K tied into the APC and the Parasound into the Furman. Could that be it? Both those units are plugged into the same outlet on the wall, but maybe thats what it is?
2. I've factory reset the B&K and basically have it setup to use "Stereo" with NO EQ, just have set crossovers thats it. Any suggestions from the folks with the Reference 50 much appreciated ( @mantis )
So for now I removed the DacMagic and am just trying a more pure signal path.
Here is what we have:
HTPC -> Black Cat Veloce Coaxial cable -> B&K Reference 50 -> Douglass Connection RCA -> Parasound HCA-1200ii -> Douglass Connection speaker cables (banana's on amp end, spades on speaker)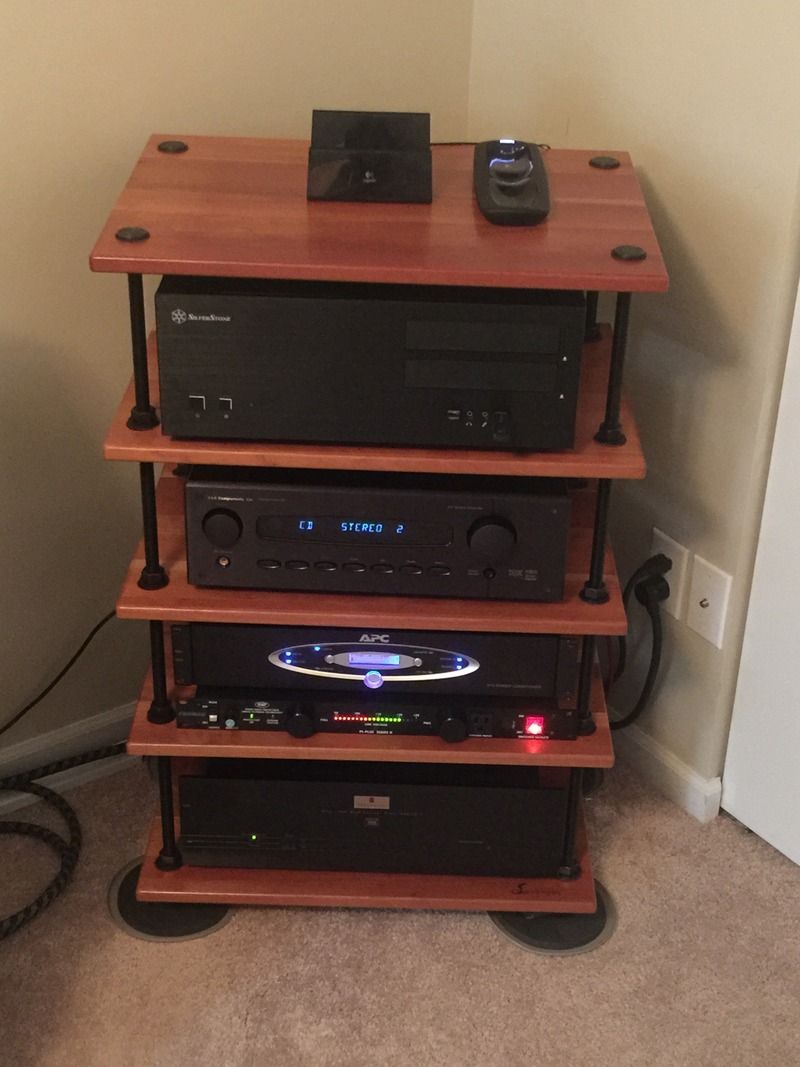 And to the way it looks now all said and done. The 3 pictures on the left were purchased by my wife from a friend. I still plan to get my wall treatments up and may use canvas w/ posters printed on them. Thinking something FireFly, Master Chief, and then maybe the famous hair blowing back in chair picture & Star Wars.....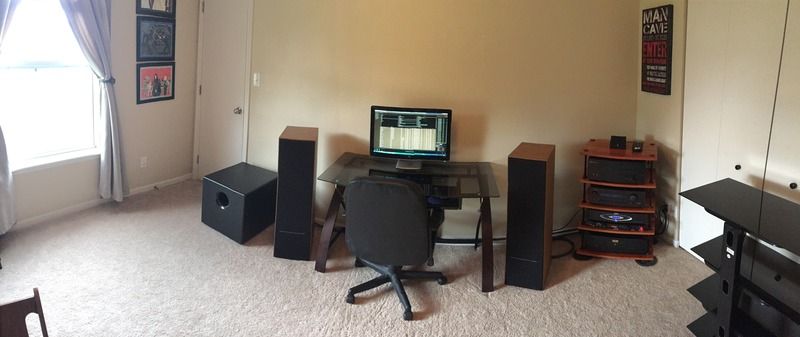 Here are the internals of the computer. Its a custom build I've kept up with a bit over the years. I need to just buy a couple 3TB Hard drives to replace the 2 640's and 1TB I have in there now.