Discussion Starter
·
#1
·
Hey guys, I picked up an 1124p last week. I have the downfiring version of the Elemental Designs a5-350 sub. I finally got around to downloading v5 of REW and dialing the eq in today. I must say I really like the new version! :T With the -10dBv setting on the 1124p I had to dial my sub level way back in my receiver to around -14 to stay out of the red, so I switched it to the +4dBu. It now maxes out at the top of the green LEDs to keep me away from digital distortion. From what I have read there should be no issue to doing that, am I right?
Here is what the sweep looked like with no eq. I have tons of natural room gain between 27 and 48 hz. I have also changed the graph limits, since I cross over my system at 100hz I don't really care what is going on above 100hz. So I know it's out of the normal specs for displaying graphs.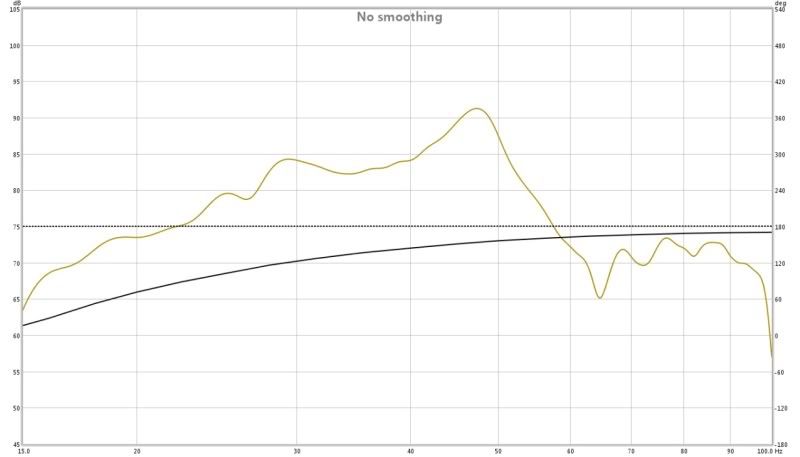 Using 4 filters via the 1124p and REW I ended up with this. I did not boost any levels, just cut. Can anyone explain what the phase graph means?
Here it is without the phase graph.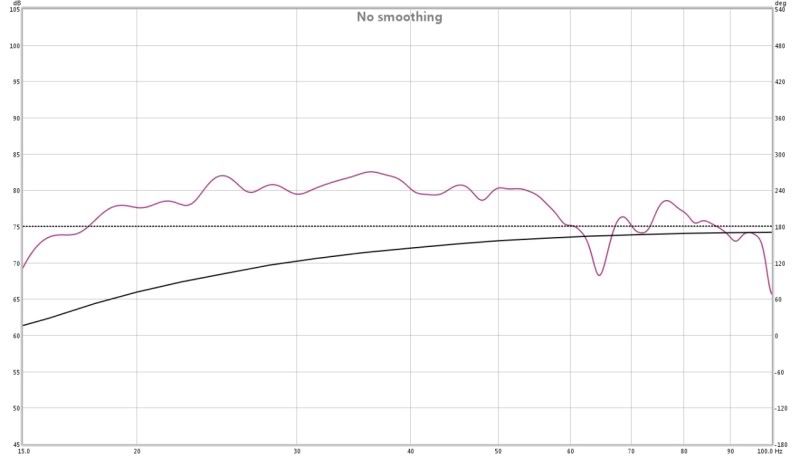 All in all I am very happy with how this has turned out! And better yet I haven't had the hum issue with my 1124p!