Discussion Starter
·
#1
·
I spent the day placing ten 2x4 panels of DIY 703 rigid fiberglass panels on my walls. I didn't have any panels for the ceiling. Overall, I'm happy with the results. There was a noticeable difference and I'm pretty glad I did what I did. Highs are audibly crisper. Mids are easier to handle. And bass is more present. This appears to have fixed some major sonic problems.
But I'm concerned about the quick fall in response above 10khz? I got a similar 10khz dropoff with a different set of front main speakers also.
Here are the front speakers by theirselves with no acoustic panels or EQ.
Here is the end result - front speakers + subwoofers + Audyssey EQ + DIY acoustic panels.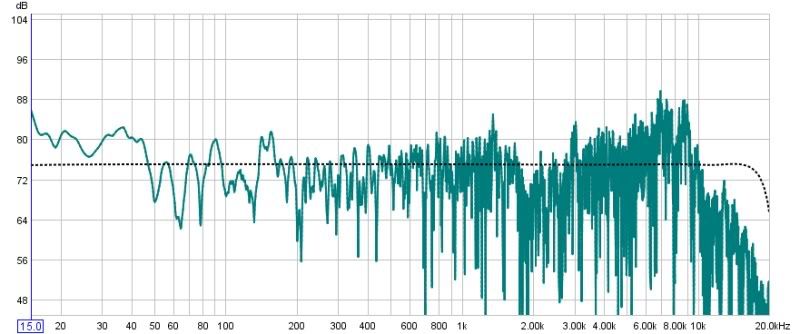 --------------------
#1 These are the front speakers by themselves, no sub or EQ or acoustic panels. Just a baseline.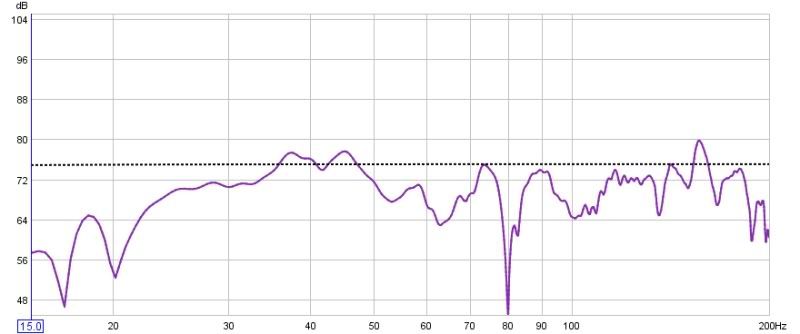 #2 First two pads, ones behind speakers made 110hz valley deeper.
#3 Added corner bass trap and it moved the 110hz valley to 117hz and brought the 120-130hz down a bit.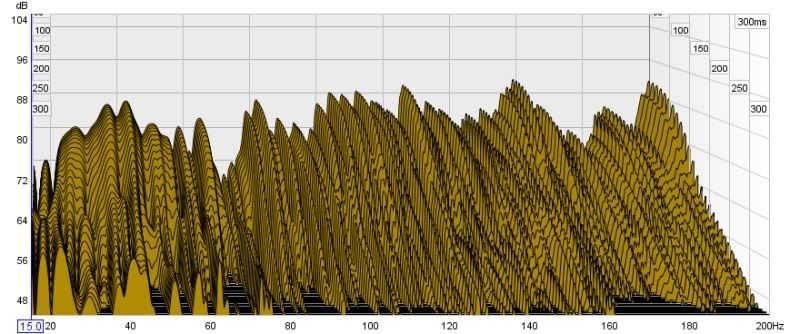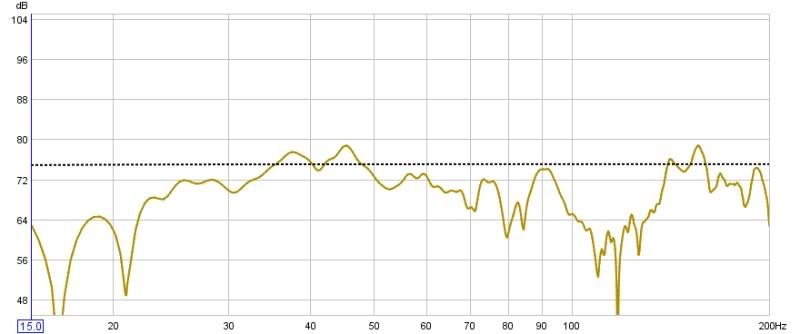 #4 Added bass trap above front door and it fixed 117hz dip a bit, made 115hz dip more pronounced. Made a new 70hz dip.
#5 Added 2 panels to right side wall which made 115hz worse, made new dip at 125hz, made top end look better though.
#6 Added 2 panels to left side wall which removed the 125hz dip but added new bad 117hz dip.
#7 Added bass trap to middle rear of room corner above computer and it made 80hz dip more pronounced but fixed 117hz dip a bit.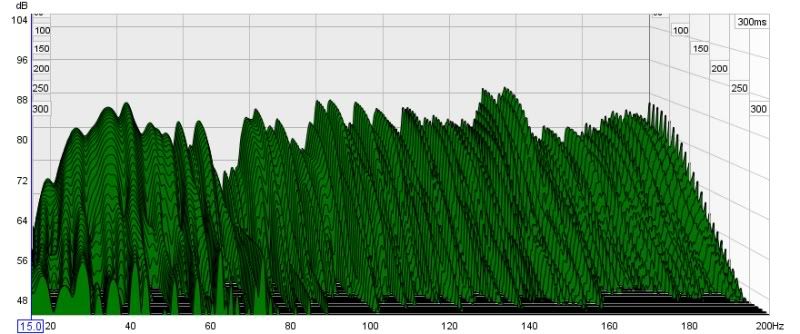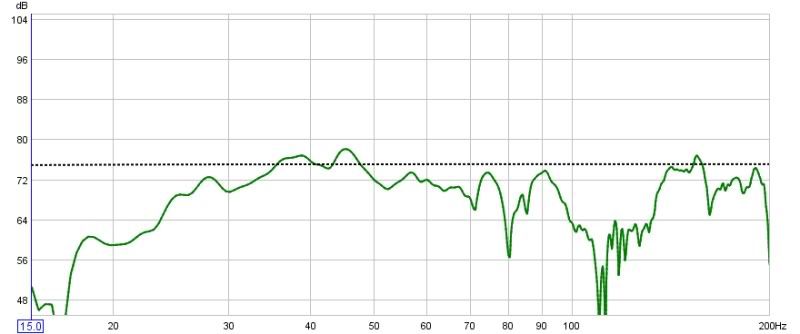 #8 Added two 15" subwoofers in 16hz tuned enclosures. No other changes made.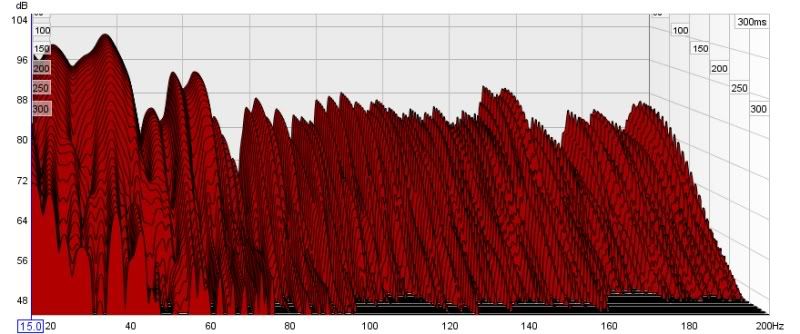 #9 EQ'd system using Audyssey MultEQ on Onkyo TX-SR805 a/v receiver.