Discussion Starter
•
#1
•
Hello all,
Got REW hooked up this evening. My setup is a Denon AVR2800 feeding two different sets of mains. A pair of Energy Excel bookshelves and a pair of BES/Bertagni planars (NXT style, dipole) and a DIY sonotube sub (Apex Jr. INF10 driver) being fed by a Mackie amp. I'm using a SB X-Fi external sound card and the RS 33-4050 SPL meter on a tripod at my listening position.
None of the measurements look all that great, but that's to be expected in an untreated room w/ hardwood floors. My main concern is the major drop-off above 8k. Is that accurate, or a typical symptom of the RS 33-4050 SPL meter?
Here's the graphs:
The sub only (125hz XO).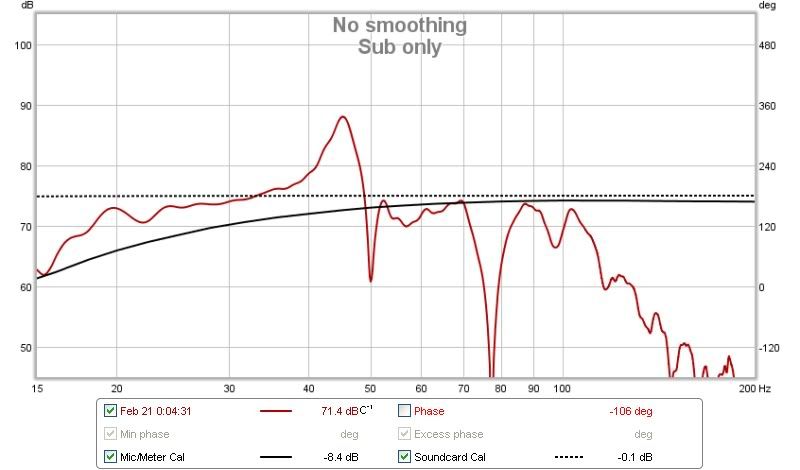 So, the 78hz dip is a room node, right? Nothing to do there but move the sub around in the room? And what's going on at 45-50hz? Is that the port tuning?
Here's the Energy Excels. First alone, next w/ the sub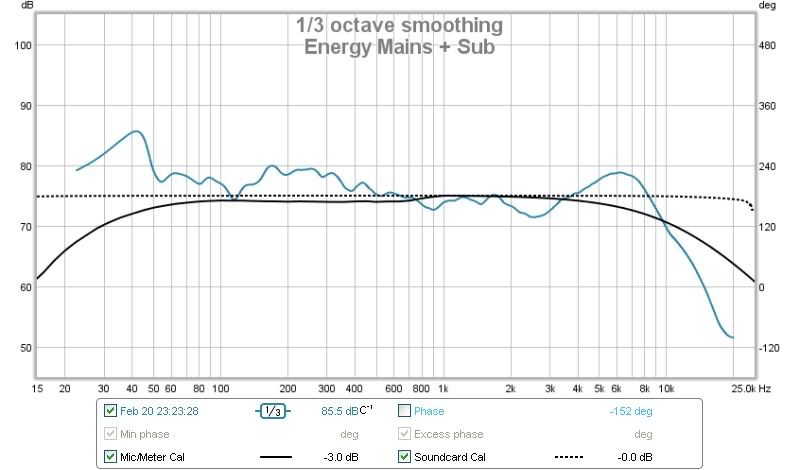 The BES have both Mid and Hi knobs on them. I played around w/ them and took some measurements at different settings.
This is the BES + sub w/ the mid knob at about 5% and the high knob at about 52%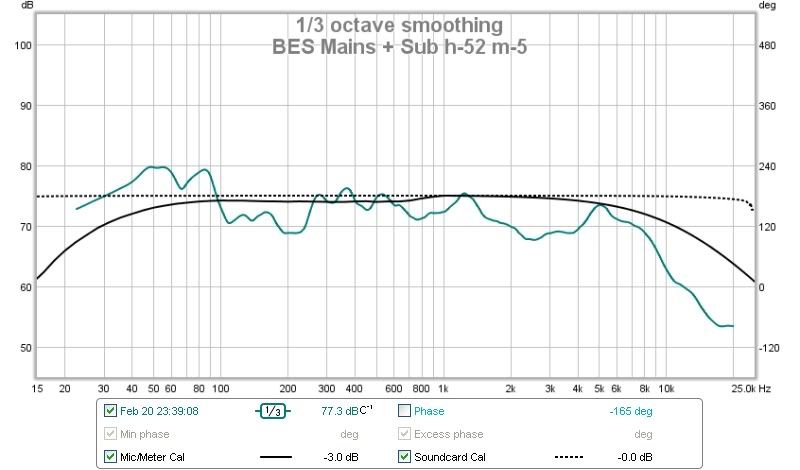 And with mid - 50% and high - 100%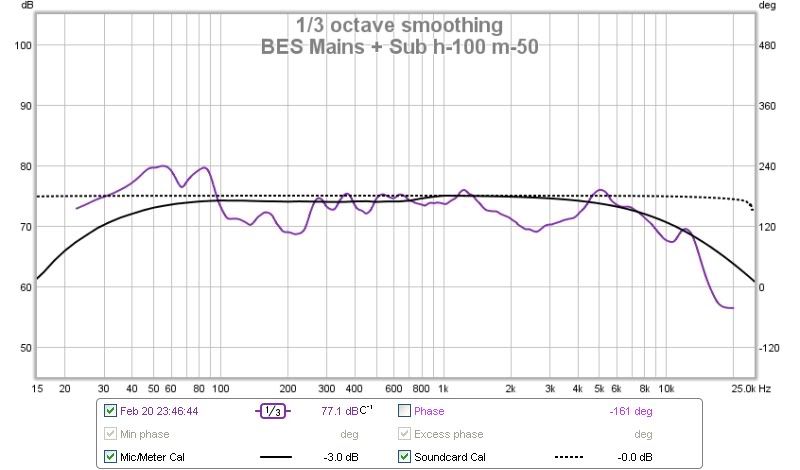 And the BES same as above, no sub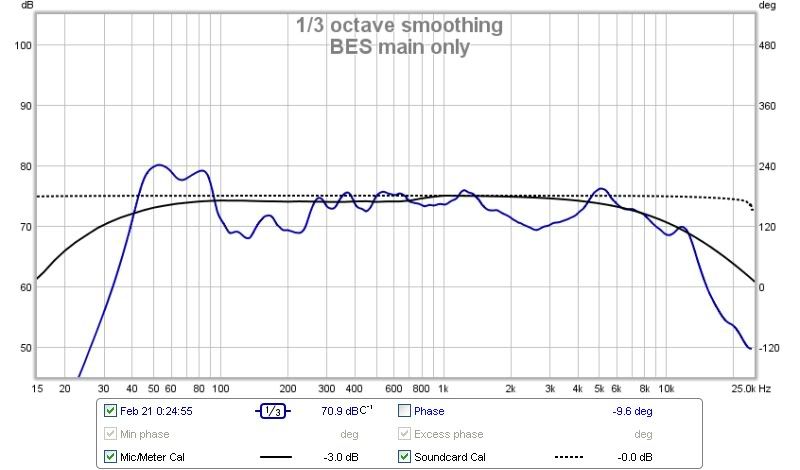 And just for giggles I turned both the Energy and BES on together. With and without sub: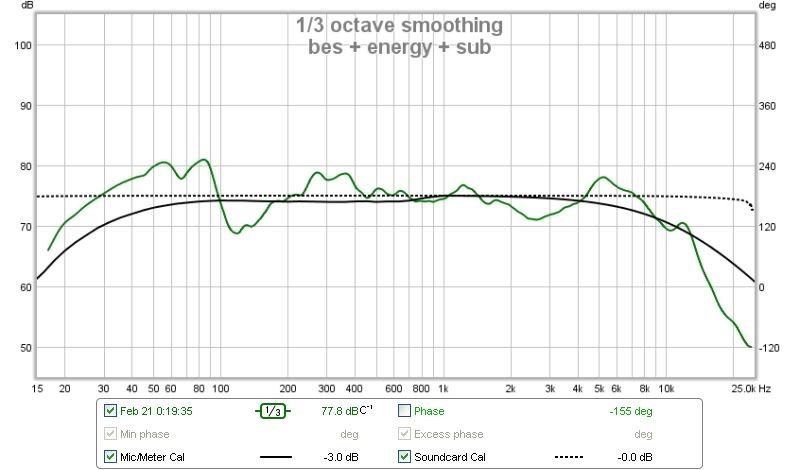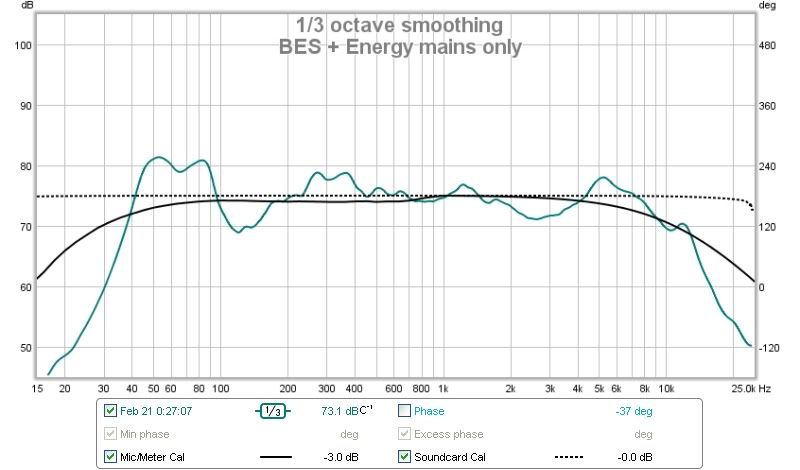 So, to reiterate, my main concern is the massive drop-off above 8k. Any insight there?
Thanks!!!