Discussion Starter
·
#1
·
Hi everyone. It's been a while, but I finally managed to complete my theater and am now on the last stage of sound equalization.
Quick background I started the room a couple of years ago. Bryan Pape designed the treatment plan, I pretty much did the rest. I'll post a quick couple of photos and then start with the REW stuff. If folks want more details, just let me know.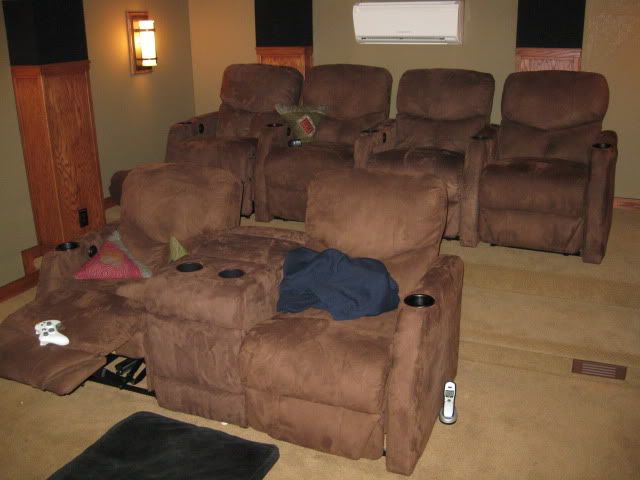 Okay so now the REW fun.
I custom built a massive IB sub chamber (for sound isolation purposes) to contain the back wave for the four 18" Fi drivers. The subs can not be moved, so it was a bit of a gamble and guess work in how they would perform. Here is my sub only measurement chart. I think I did it correct. I also included Bruce's house curve as a reference point.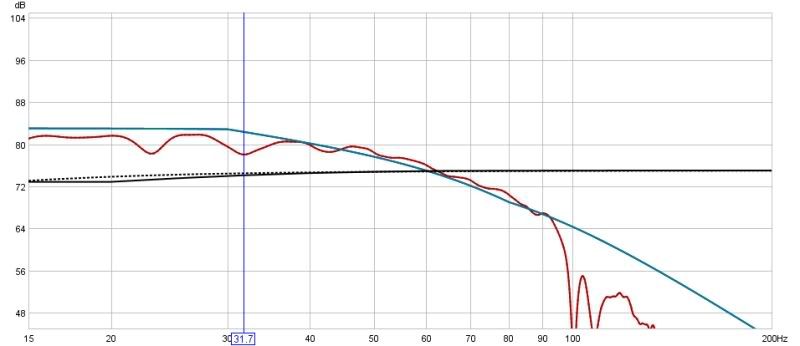 While I do have a pretty sharp dip at 100 Hz, overall I'm thinking that it looks pretty good. And while I had a BFD waiting in the wings, I don't think I actually need it. BTW, my IB subs seems to remain pretty flat all the way to 8 Hz.
And here is the full spectrum chart. I used the 1/3 smoothing setting.

There is a bit of a dip at 100 Hz, but I don't think there is much I can do about that. And it looks like I need to play with my speaker levels to bring the main speakers up closer in line with the subs. I actually already have my receiver bass setting at -15 db and the mains at around +5 db.
One issue i can into while taking this measurement is that I really had to increase the volume on my receiver so to get my mains level checked at close to 75db. That cause the subs to run way too loud. I assume the fix is to continue to increase the levels for the mains? Would reducing the gain setting on the sub amp help reduce the spread between the db values the the sub and the mains produce?