HERE is a link to my previous phases...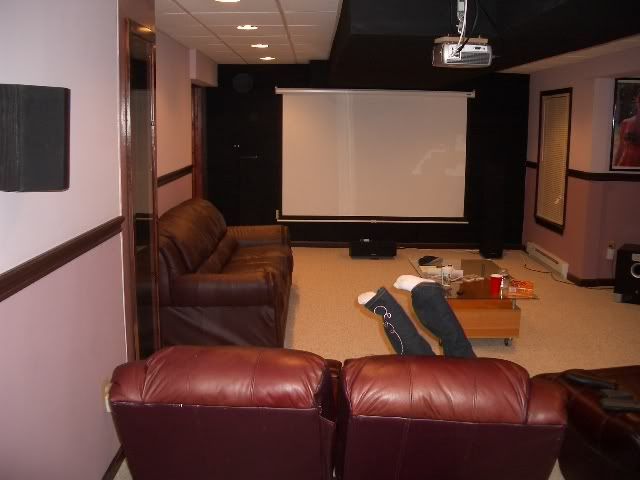 PHASE THREE !
Upgraded Equipment:
Projector: Panasonic PT-AE8000U
Preamp/Processor: Onkyo PR-SC5508
Amplifier 1: Emotiva XPA-5
Amplifier 2: Emotiva UPA-5
Screen: Jamestown Custom 140" wide 2.35:1 AT screen with Seymour XD material.
Mains: Mirage OM-10
Surround Side: Mirage OM-S2
Surround Back: Infinity Quatropole
Center: Mirage OM-C2
Sub: Yamaha YST-1500
Room: The room layout will be rotated 180 deg. to accomadate the AT screen wall. I'm also planning to darken the walls and do some acoustic treatment. I've also decided to build a small stage under the screen and add columns and sconces.