Greetings from da Rizz / Eastern LI, N.Y.
Hi everyone, new here, but not new to AV forums.
Hope to have some helpful input and always looking to learn stuff.
Active member at many A/V Forums.
New Toy:
Sony 46HX929 w/Monolithic soundbar base on a Bush segments media stand
Old toy: (moved to BR)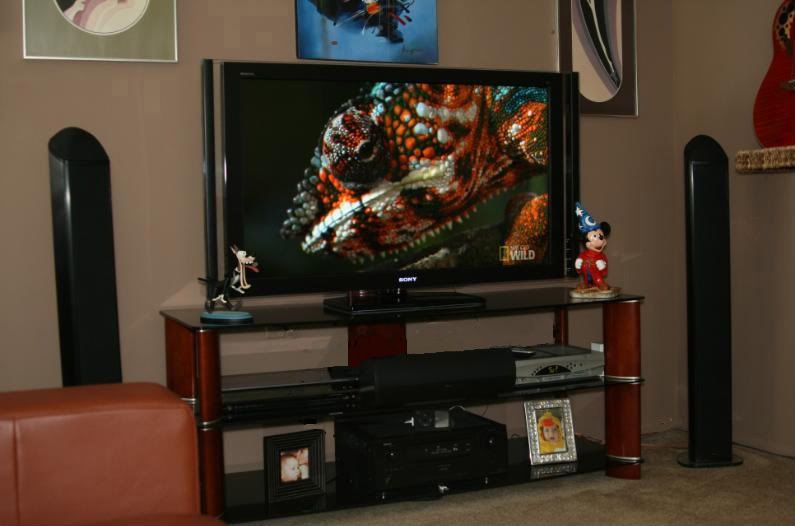 My other toys include:
Denon 3311CI
Sony E1000SE
Mirage V2 Sound system w/towers and 10" mirage sub.
Harmony 1100 remote