Discussion Starter
·
#1
·
Here are some pictures from Holland.
I live in a small renthouse nearby Amsterdam.
just about 3 years ago this was what you will see and listen to.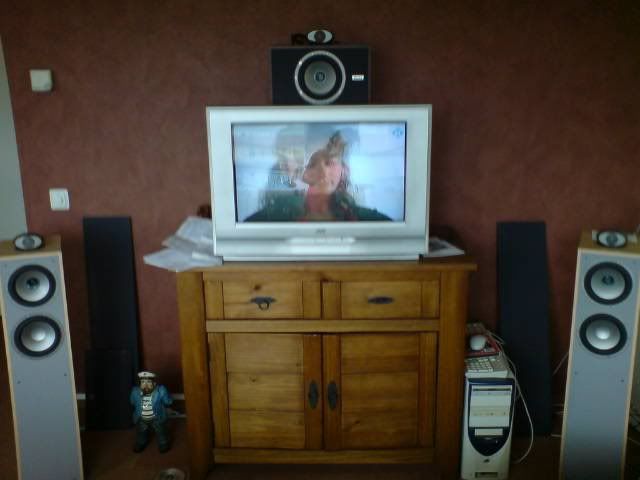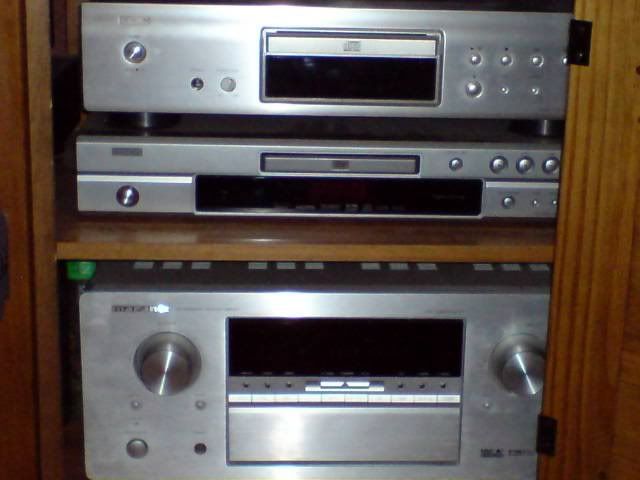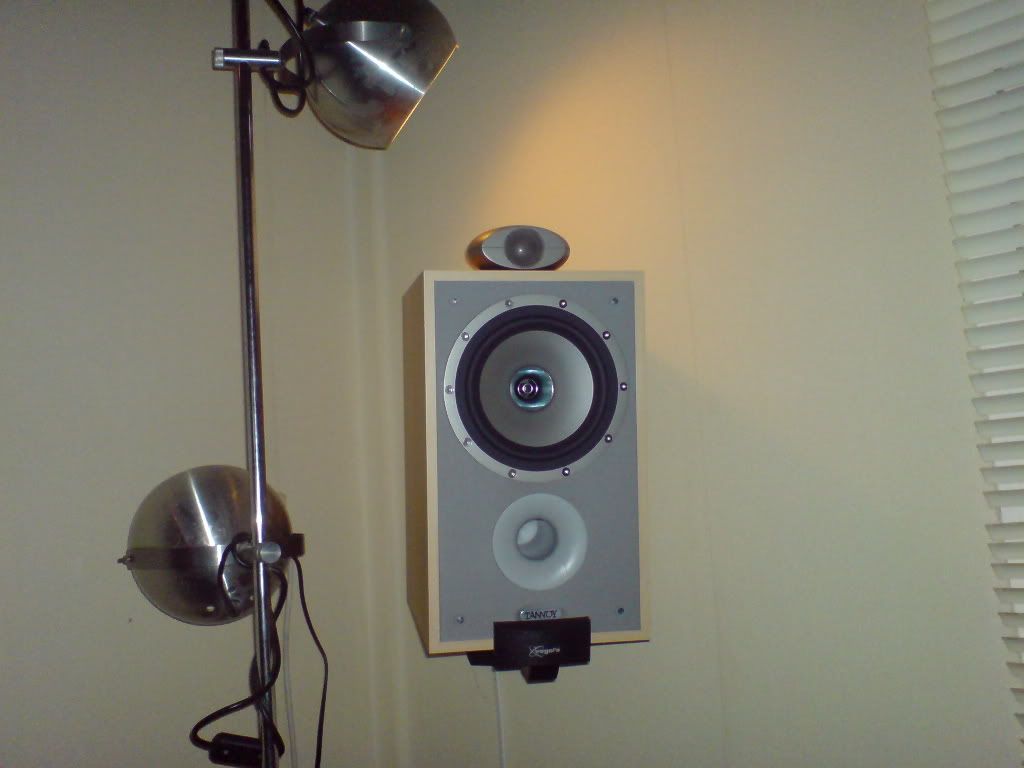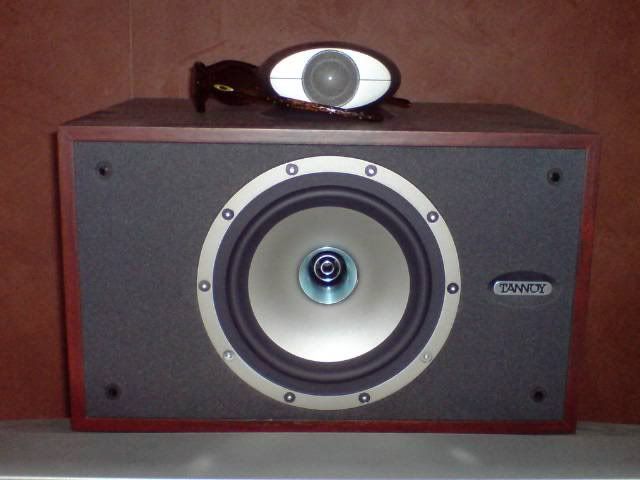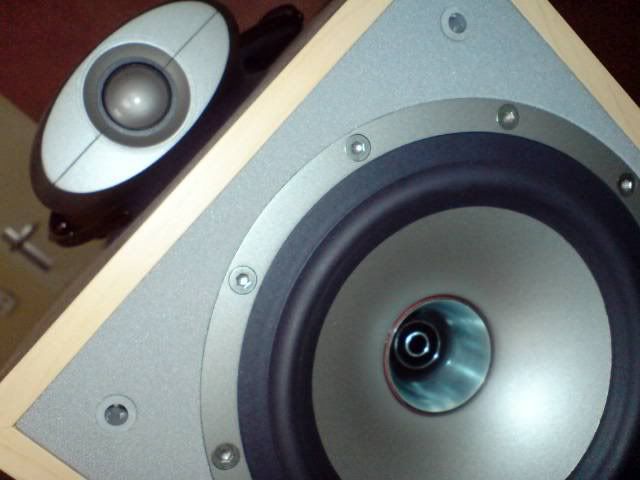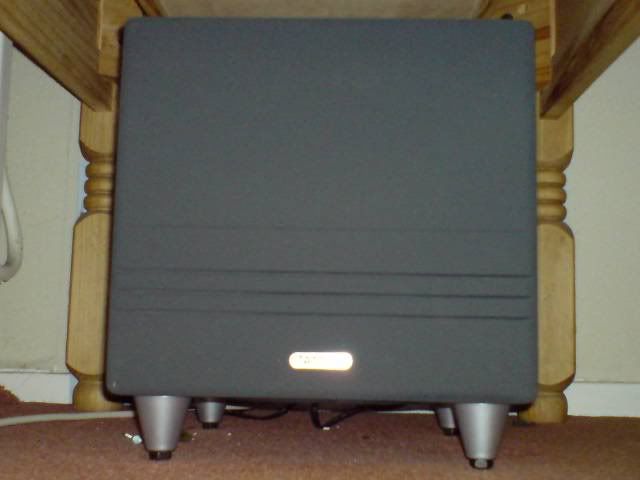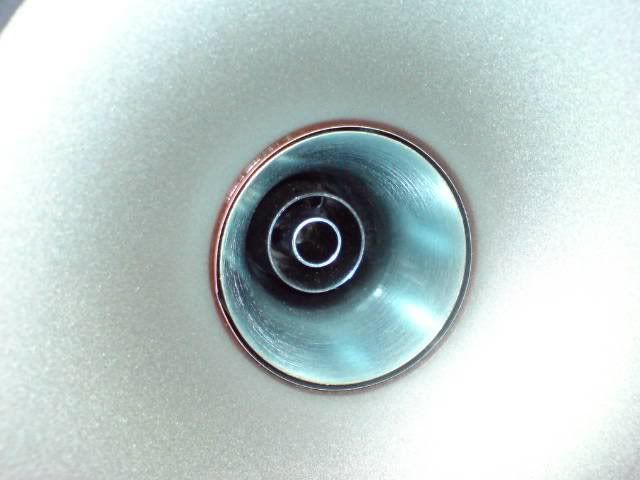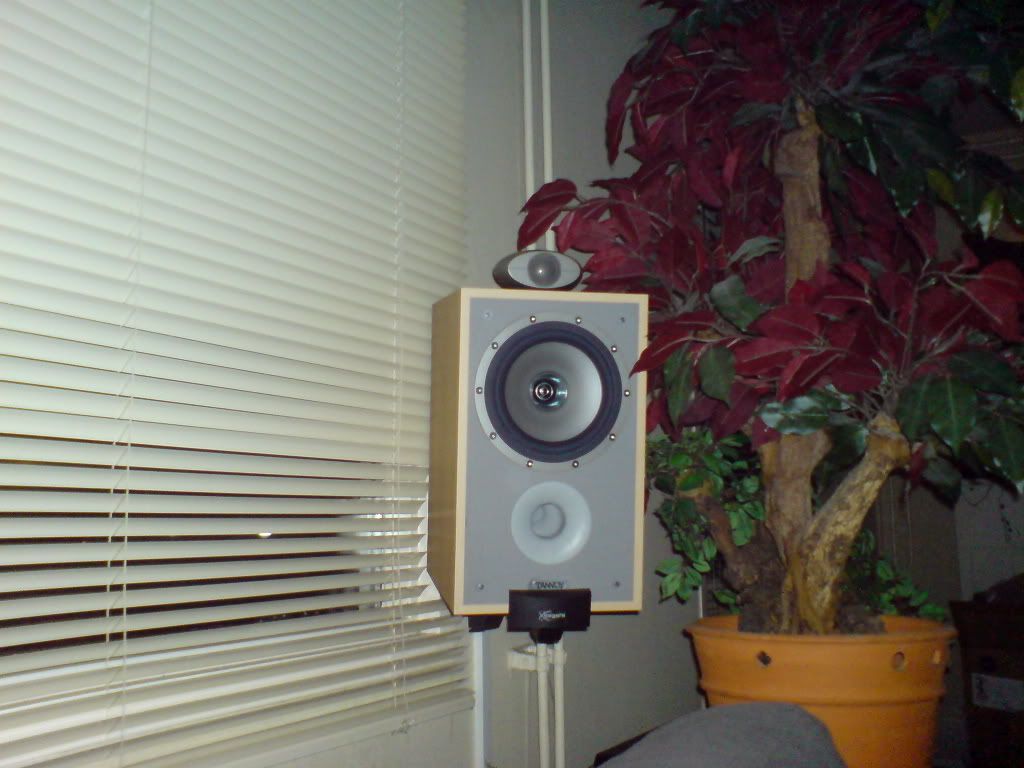 then my tv went to sleep forerver and the company profided me with a smaller lcd screen.
smaller and hooked on a wall, so smaller and further away.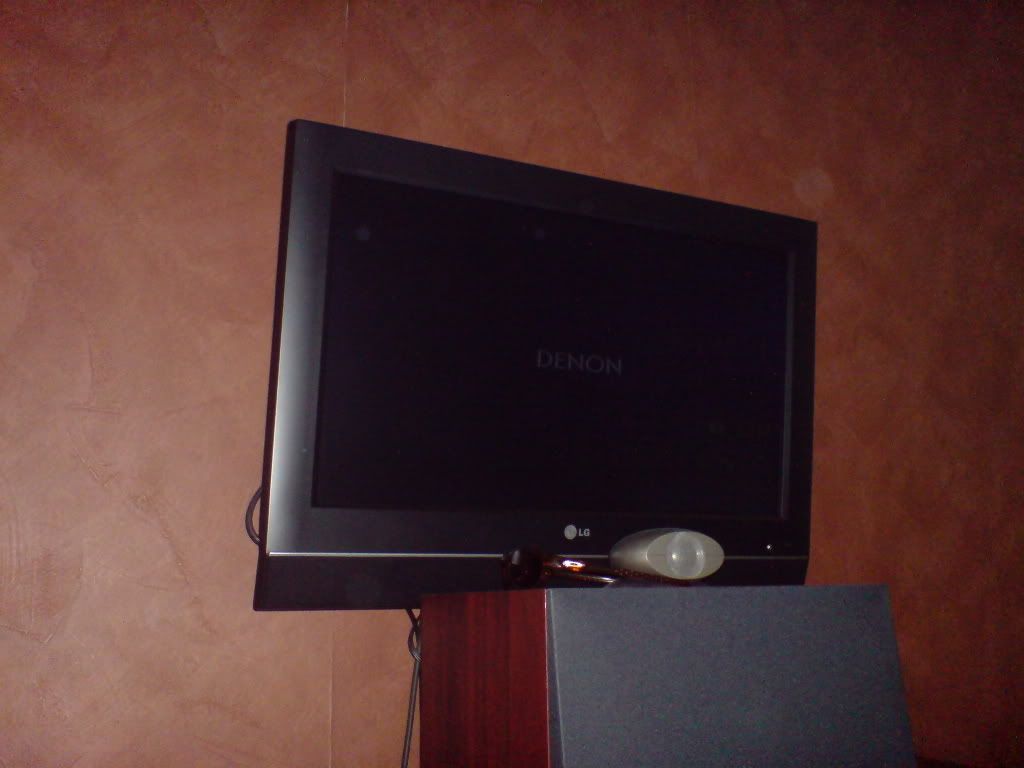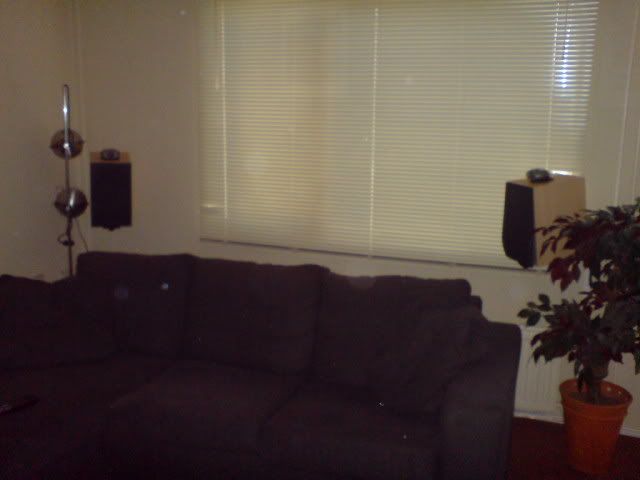 as you might see, there is a bigger subwoofer between the frontspeakers then the TS8 wich was placed in a corner on the otherside of the room.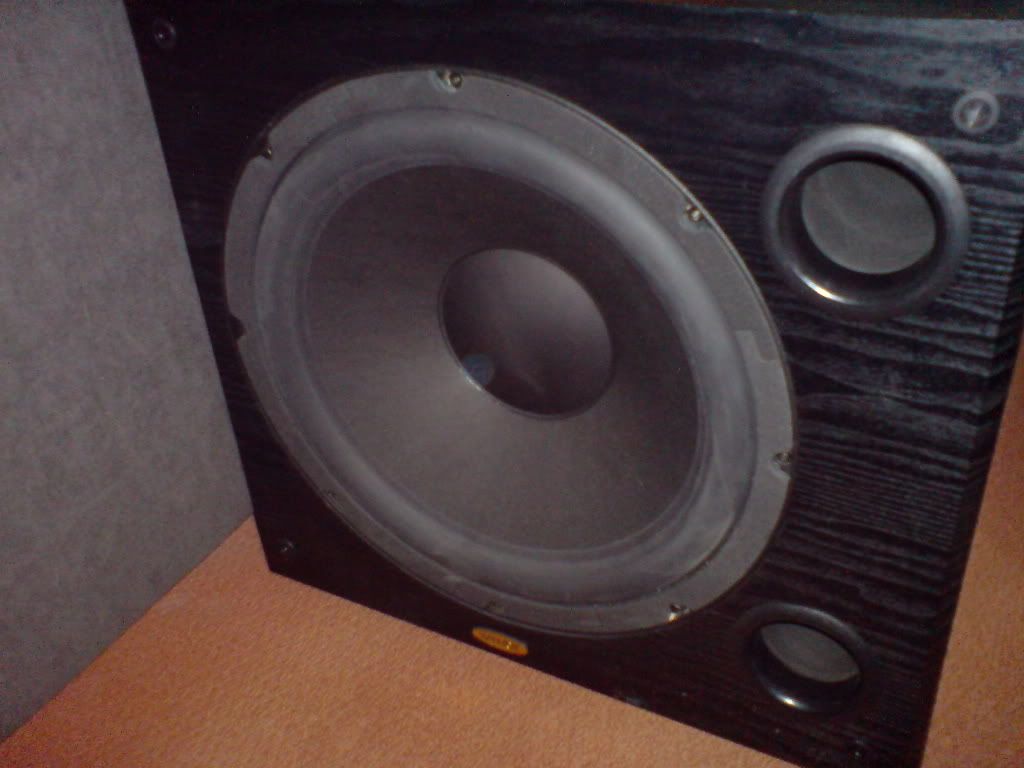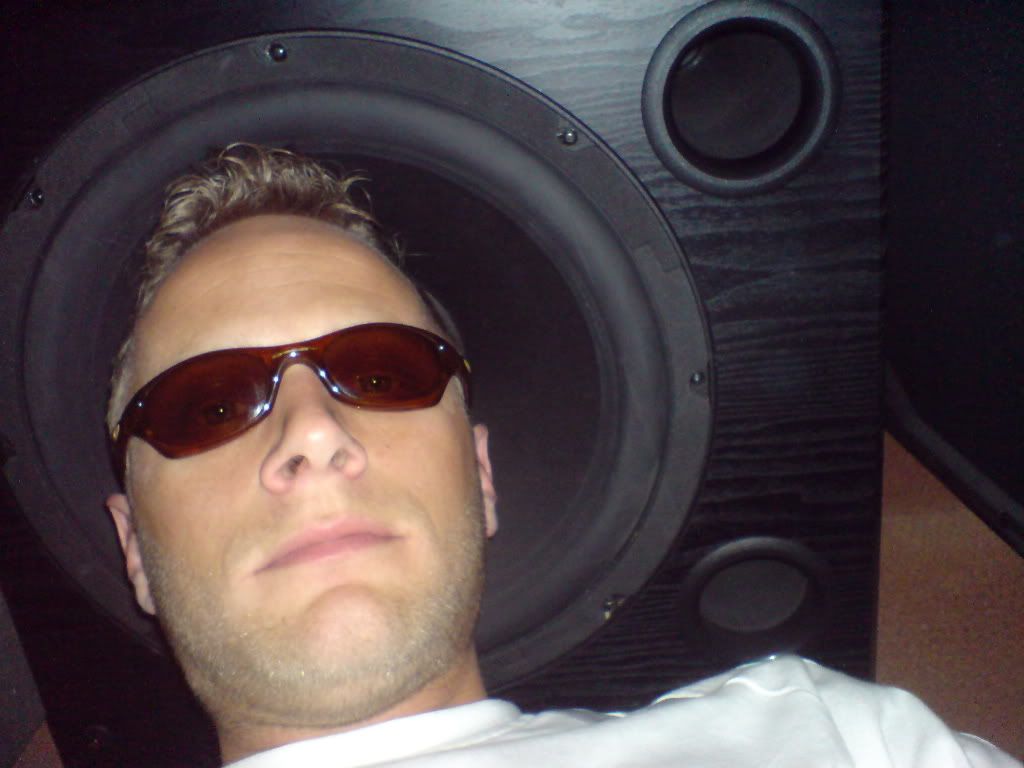 and then the real adventure started, obtaining some PA cabinets to use the driver and build a residential model for it...
to do this i had to find a nice driver, offcourse a Tannoy DC driver, a driver with the original T/S parameters. so the planning could start without the drivers in hand..
this was a few months ago....
first a started with 3 times a 12 inch dual concentric, to use as front and center.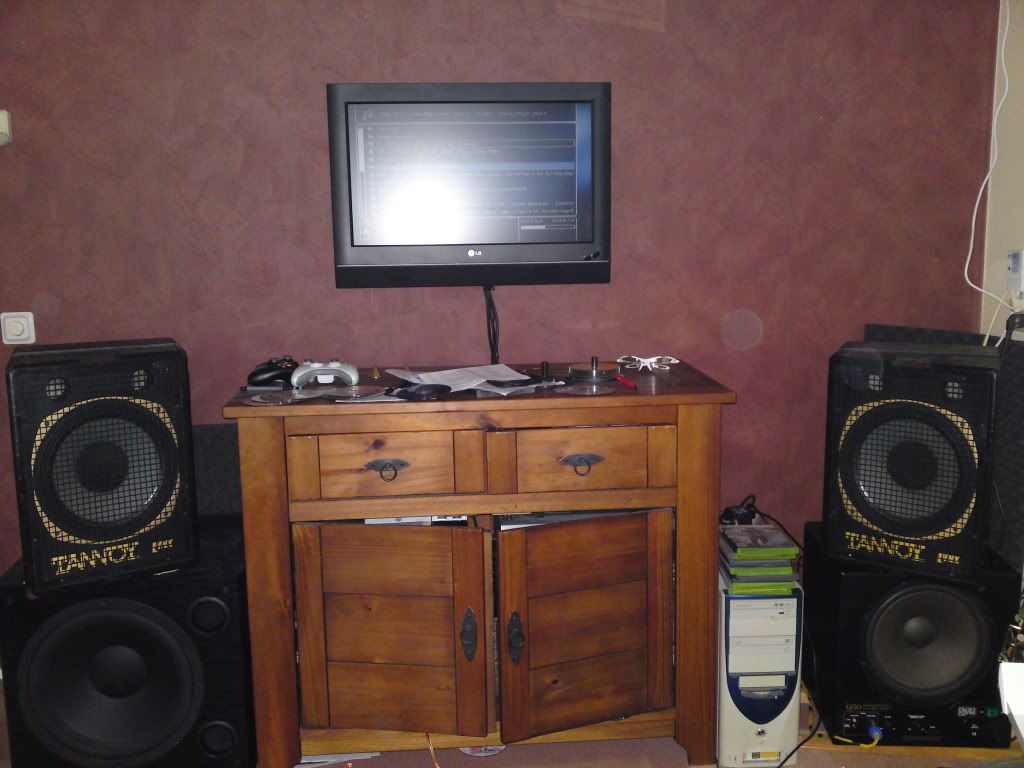 as you can see, the 12" on the right side is standing on a Rel subwoofer.
the Rel acompanies the frontspeakers, a bit overkill...
speaking of overkill,....
the 'new' frontspeakers arived.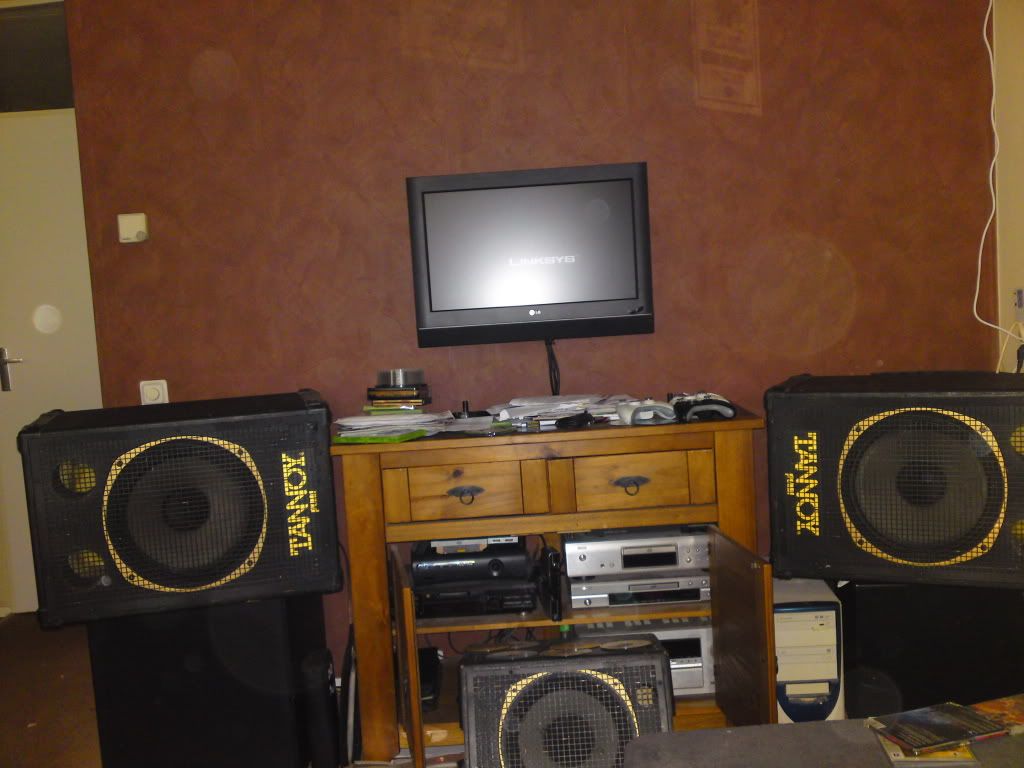 and the front moved to the back...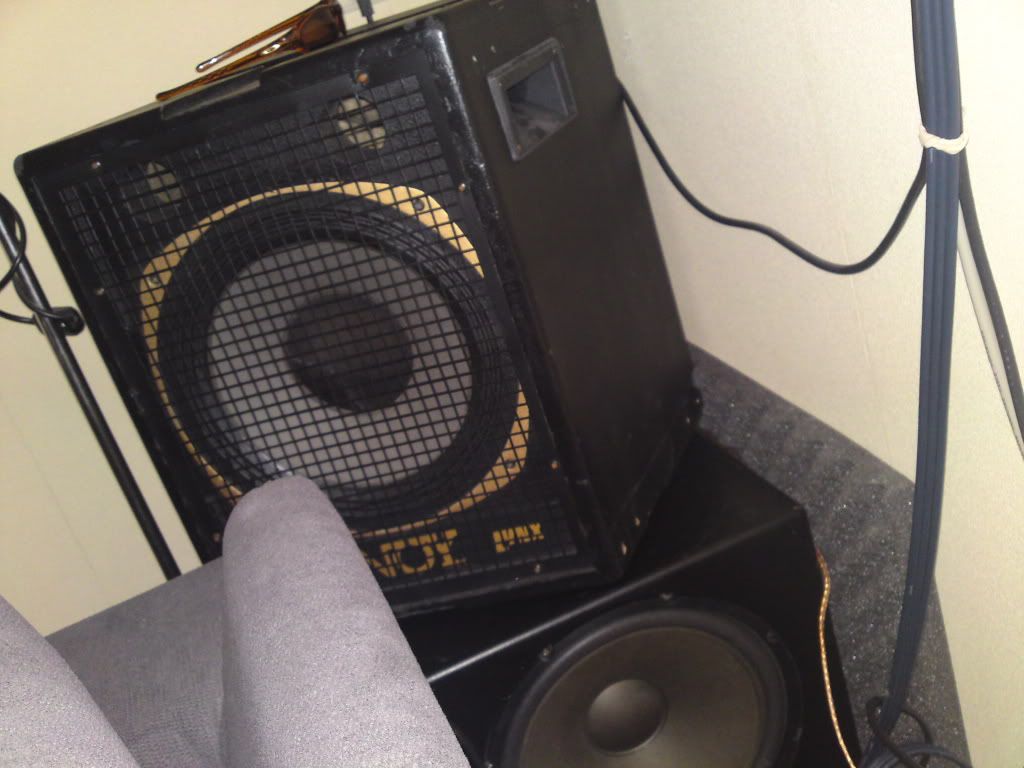 so the new front lookes like this.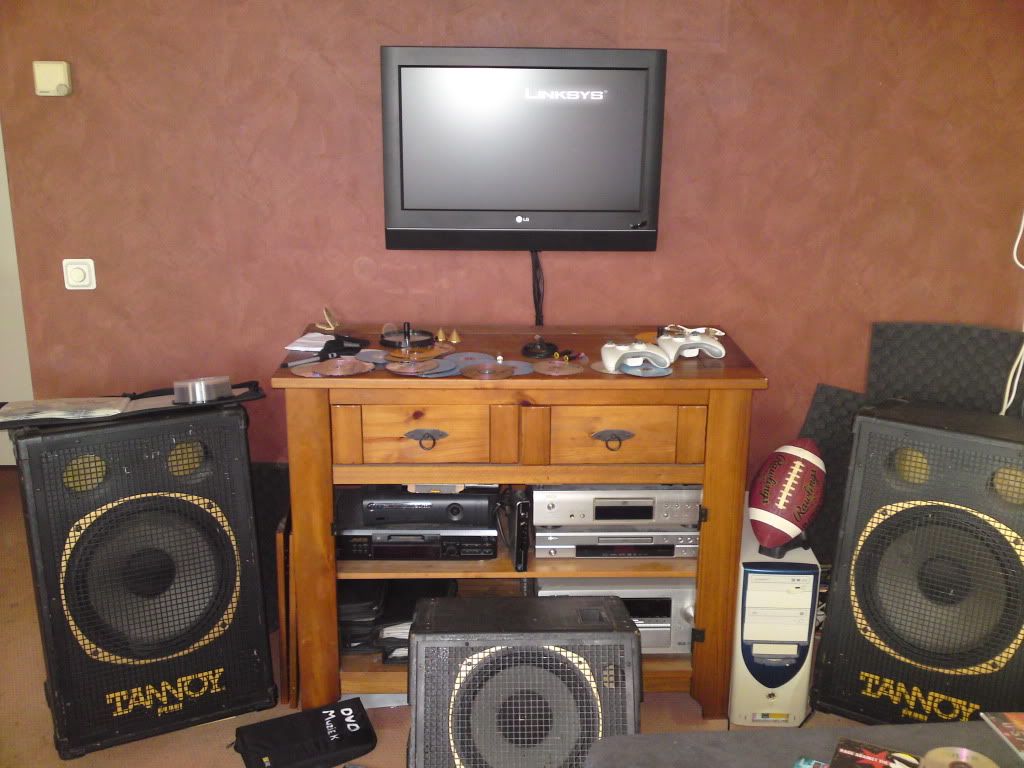 and the overall view...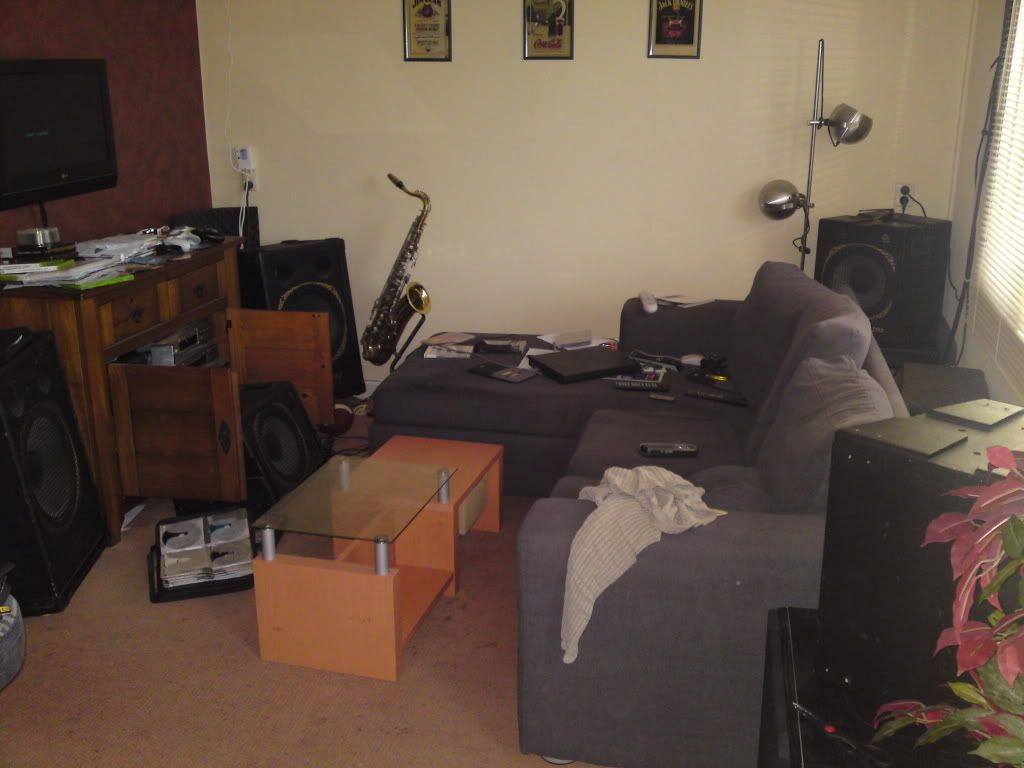 just arived...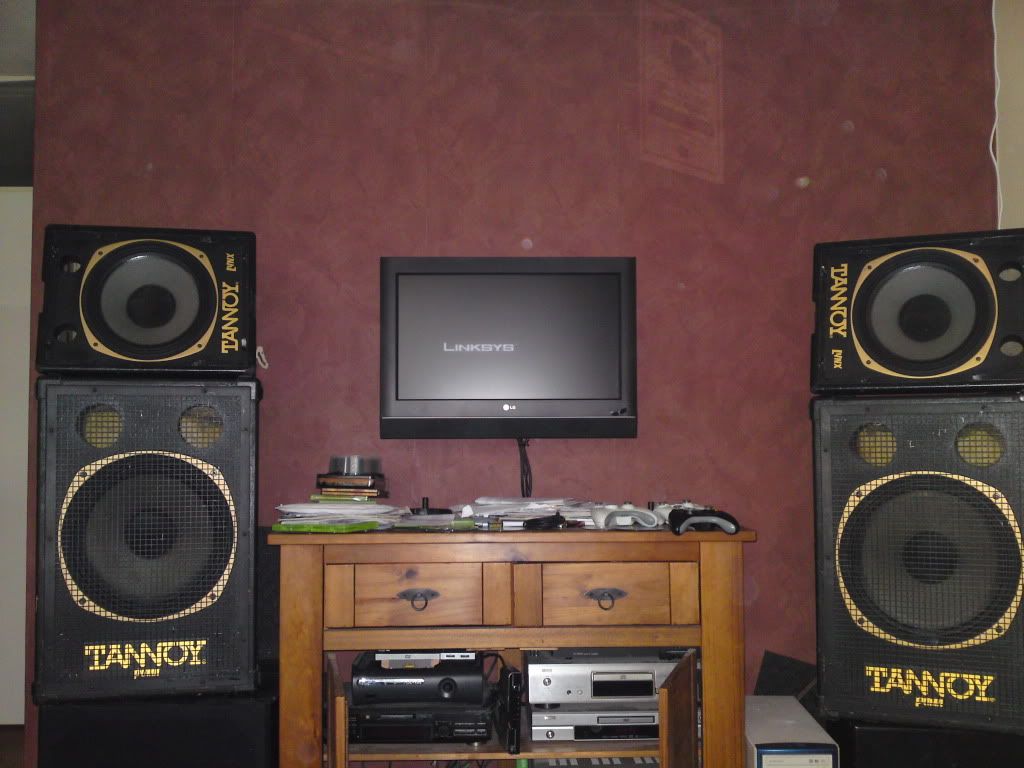 :rofl:
and as you can see at the surroundspeaker photo, there are some cables going up to the ceiling...
the lcd sceen seemed to small afterall, but a big tv is big bugs..!
and now i have some holes in the ceiling, a few for the beamer and a view for the automatic screen..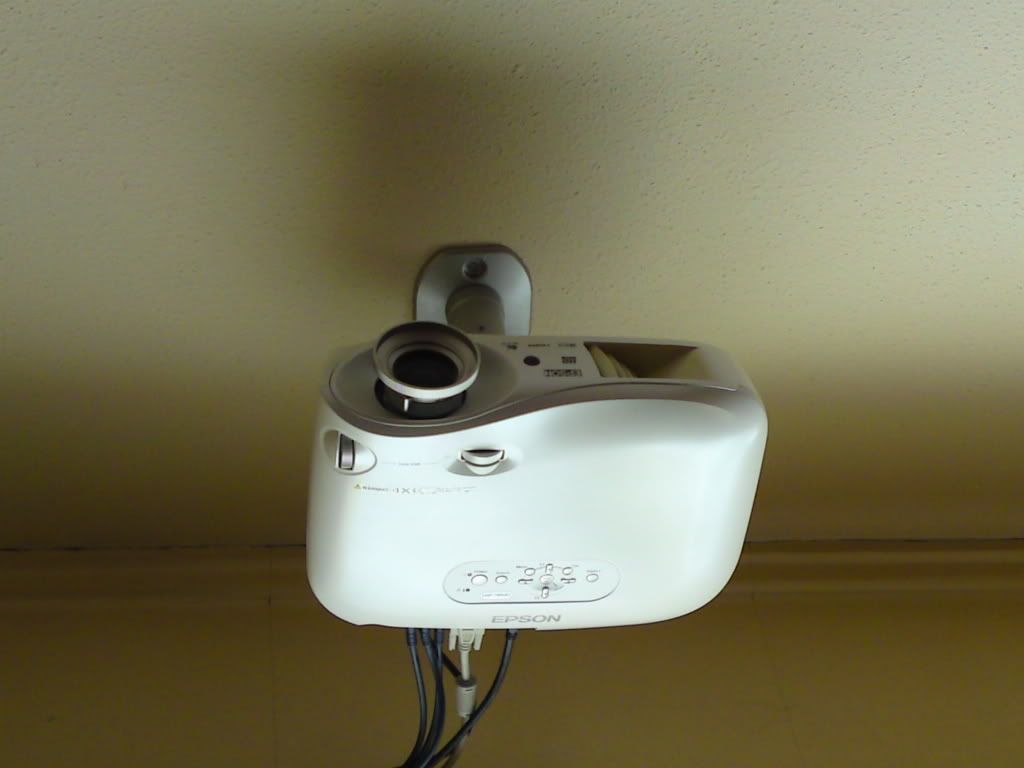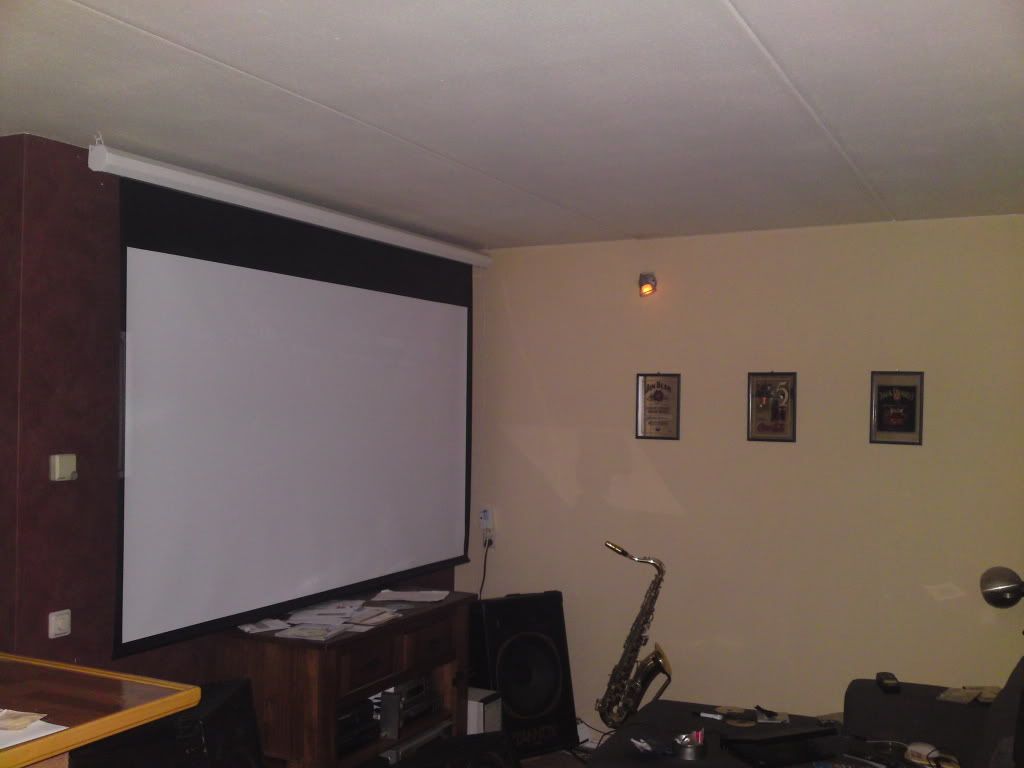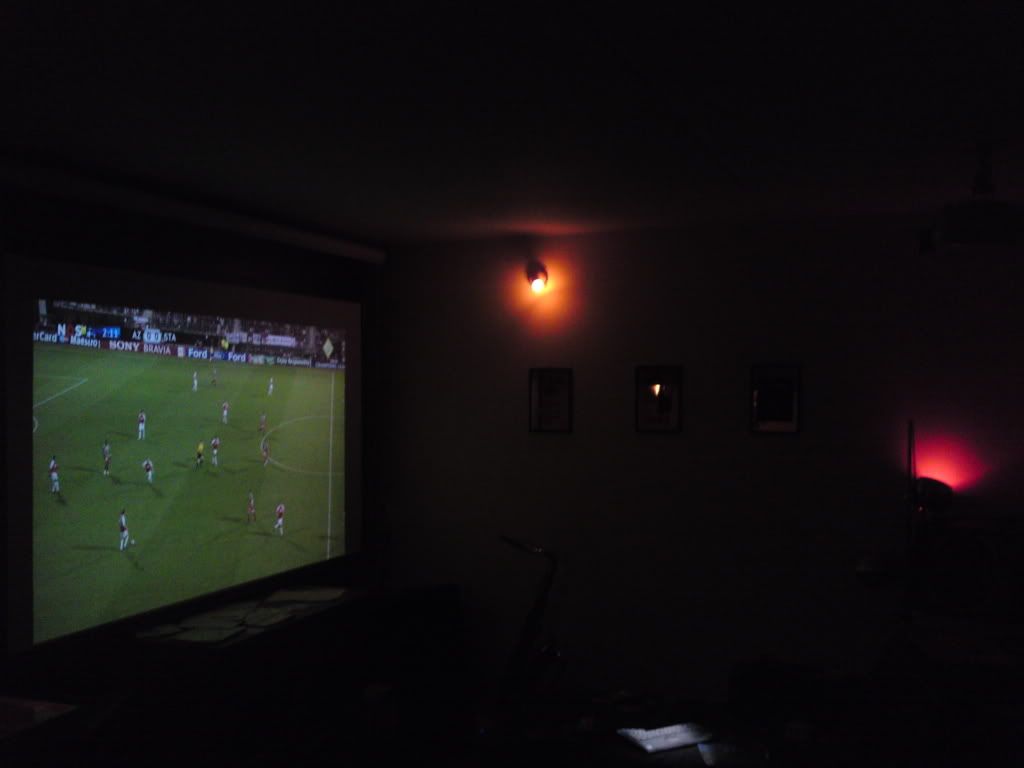 and now i have to go and do something, i will contineu posting tonight...