Discussion Starter
·
#1
·
I am wanting to obtain some semblance of surround sound (5.1) in my living room. WAF is a big factor here in that she doesn't really want to see any speakers. I plan to do in-wall, frameless type speakers with magnetic grills color-matched. I'm currently leaning towards Triad In-Wall Silver/4's for the LCR and Bronze Surrounds so that is what I used for the models below.
After much research, I've discovered I have one of the worst types of room to achieve my goals. My TV is over the fireplace so I'm limited on speaker placement (all will be higher than ear level), I have a cathedral ceiling, large windows on two walls, tile floor, and a large open side of the room. One good thing that I will get in the room is a mount for the TV where it will come out and down a couple of feet for extended TV watching (i.e. movies). All that said, I've come up with the following possible realistic options. To clarify, the wife stays, the TV remains over the fireplace, the speakers must be hidden (i.e. frameless in-wall/in-ceiling), and this is the only room I have to work with. :help: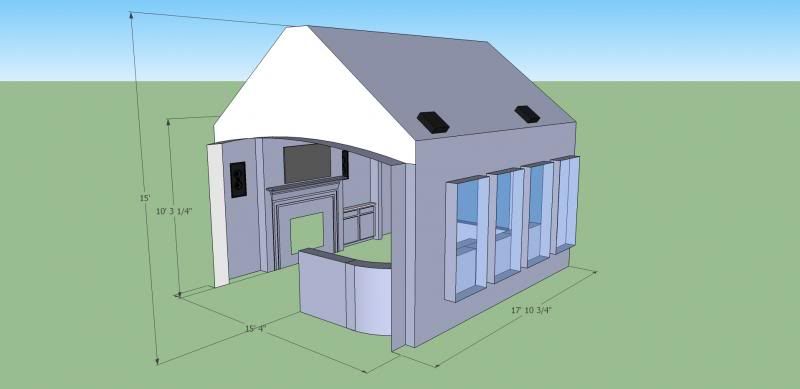 I'm thinking for the LCR in relation to the seating position (the large sectional), in-wall centered on the TV will sound best, but centered on the room may be more symmetrical for the space and ultimately look better. For the surrounds, I'm not sure whether or not it would make much of a difference where they are. Any thoughts or comments on what might be best? I would greatly appreciate it.
The LCR Options:
In-Wall Centered on TV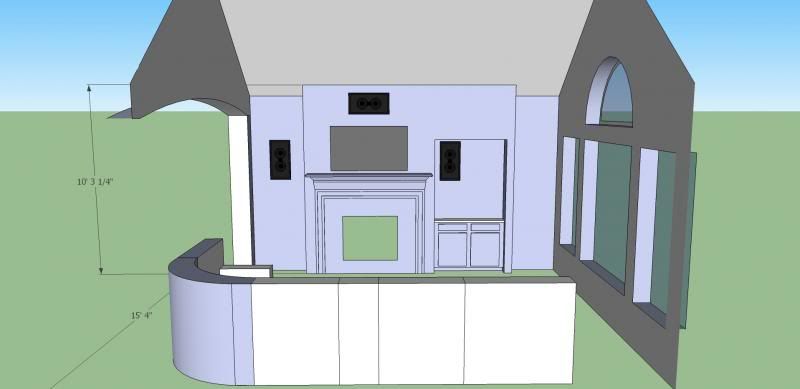 in-Wall Centered on Room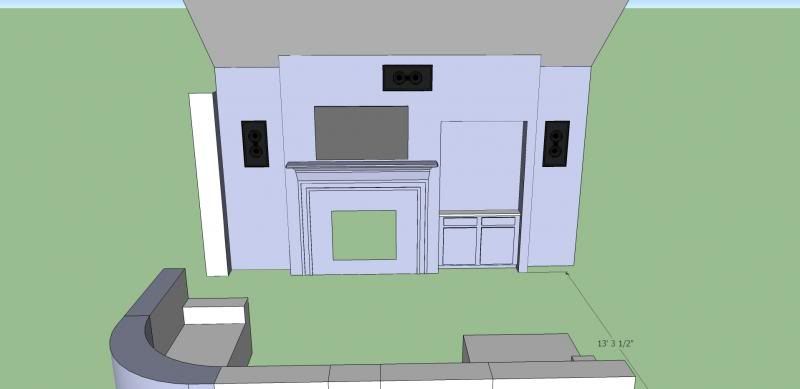 In-Ceiling Centered on TV
In-Ceiling Centered on Room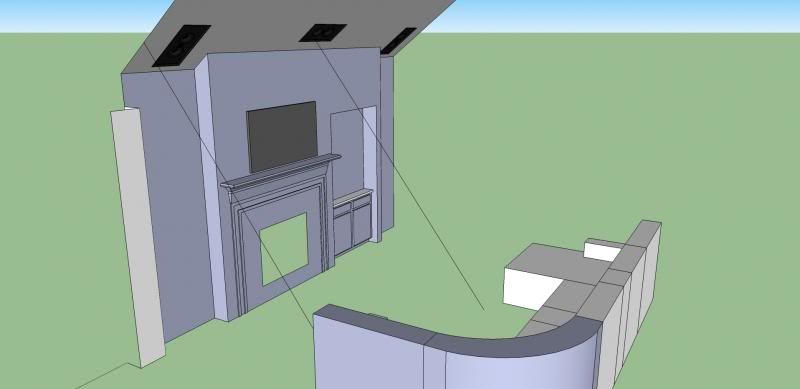 The Surround Options:
In-Wall Centered on TV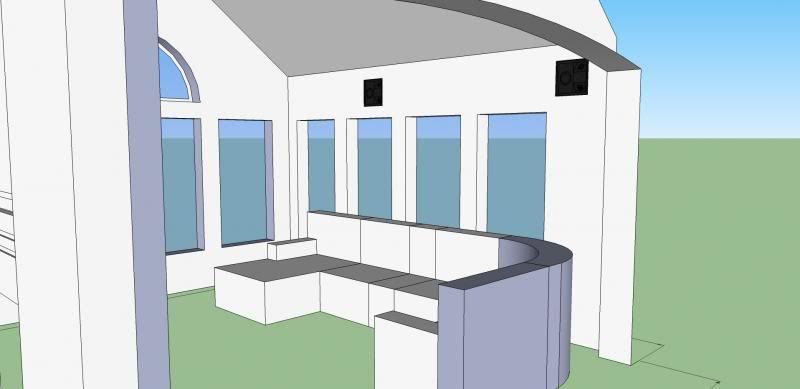 In-Wall Centered on Room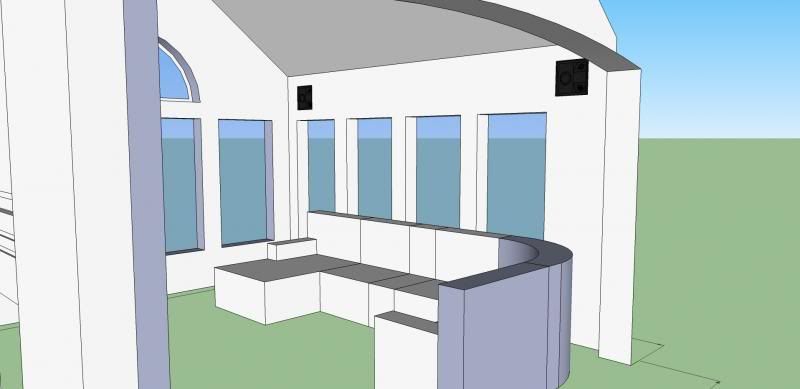 In-Ceiling Centered on TV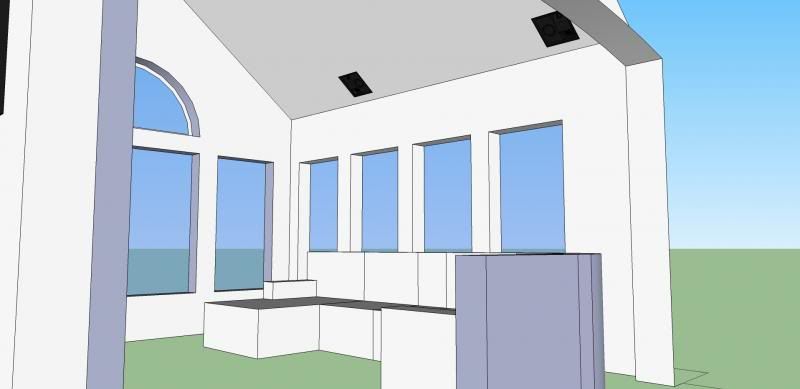 In-Ceiling Centered on Room