Discussion Starter
·
#1
·
Can someone tell me if this is normal or if there is a problem with my set?
I get some strange pink and green colored squirming blocks whenever a certain color of white/grey comes up in the background of a scene. Seems to happen the worst on my DVD player on SD DVD's, but I also see it pop up while watching HD TV through Dish Network. I have tried messing with contrast and brightness settings, but can't seem to get rid of it.
I attempted to take a picture of the issue: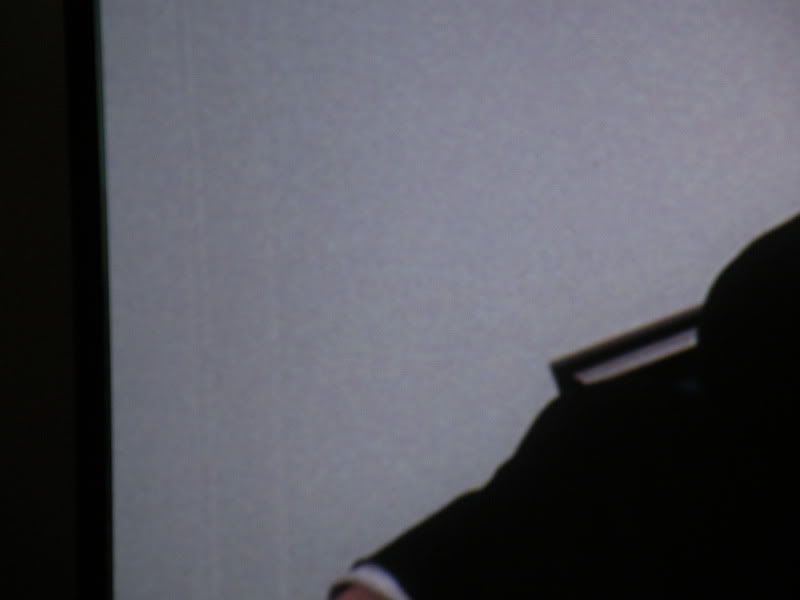 Is this normal with DLP TV's? Or is something wrong with my TV?
Thanks for any responses.