Discussion Starter
·
#1
·
I've been kinda migrating over here lately from one of my other forums and I thought I'd bring some of my build logs over here to help spur some ideas. I know I always like to see what other people are doing so I figured you guys might too. I built this sub initially for a friend as a wedding gift. I built him a full 5.1 system.
The motor structure on this sub is a work of art and I just couldn't hide it. This was my first application for the DIYMA R12 sub and I wanted it to be special. I think I got my wish because the final product really brings a smile to my face.
Here is what we are starting with. The DIYMA sub, a pile of hardware, solid 4ga copper and not shown is an ED LT550 plate amp and a pile of wood.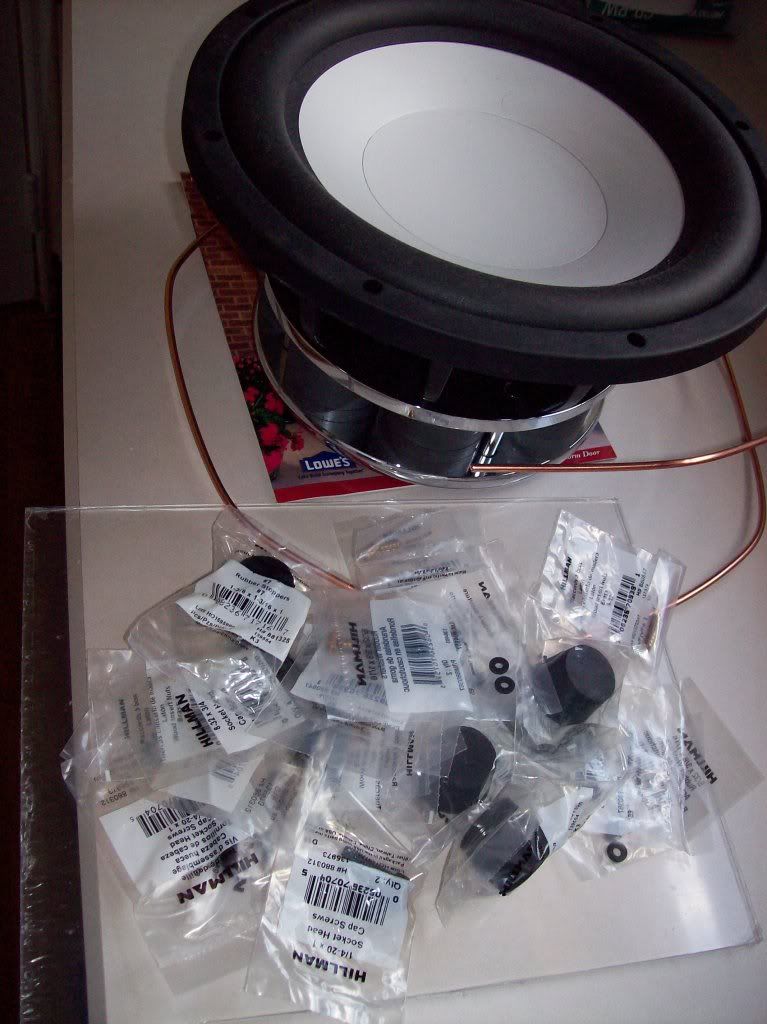 Here is my quick mock up while clamping the front baffle. Let me take a moment to explain my deign. The sub mounts to the front double baffle and is countersunk to be flush with the front. The small chamber on the left side in the picture below is for the plate amp. I didn't want to have the amp in the subs' airspace because I don't want to compromise a side of the box by cutting out the wall for the amp. Also, I wanted to let this amp breathe and cool off which posed a problem since the heatsink is on the INSIDE of the amp...retarded I know. I'll show you how I accomplished this in a bit. Lastly, the DIYMA motor structure is too beautiful too hide so I'll be using a plexiglass window on the top to allow it to be seen.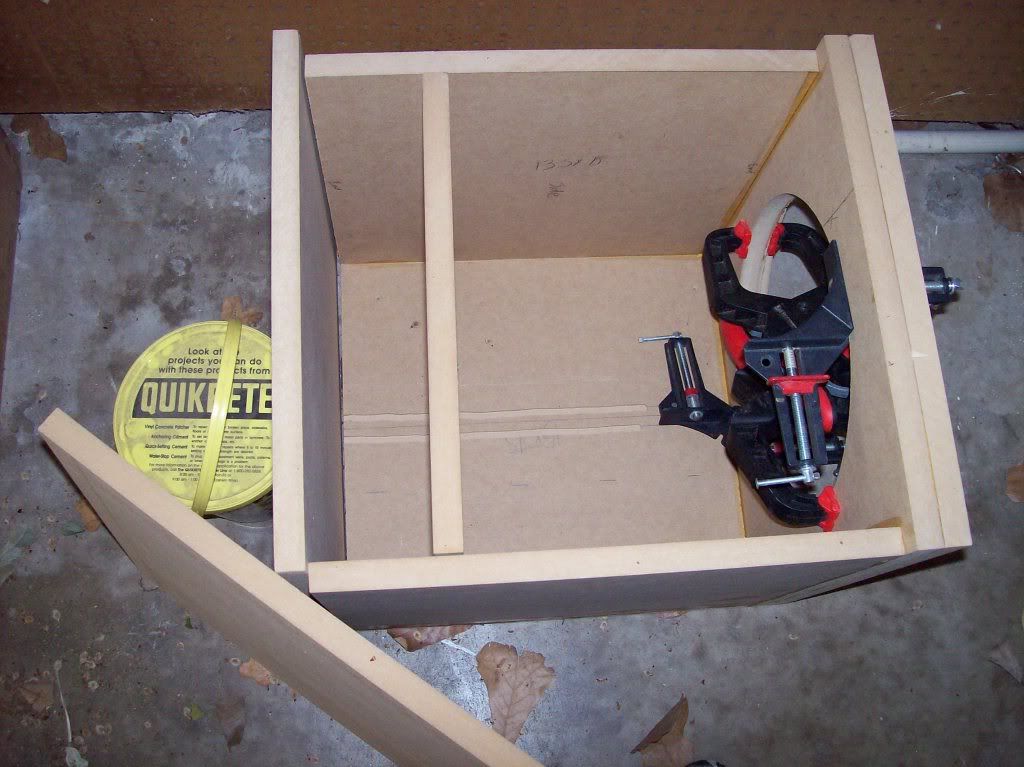 I'm all about the threaded inserts now. These things are waaaay better than T-nuts!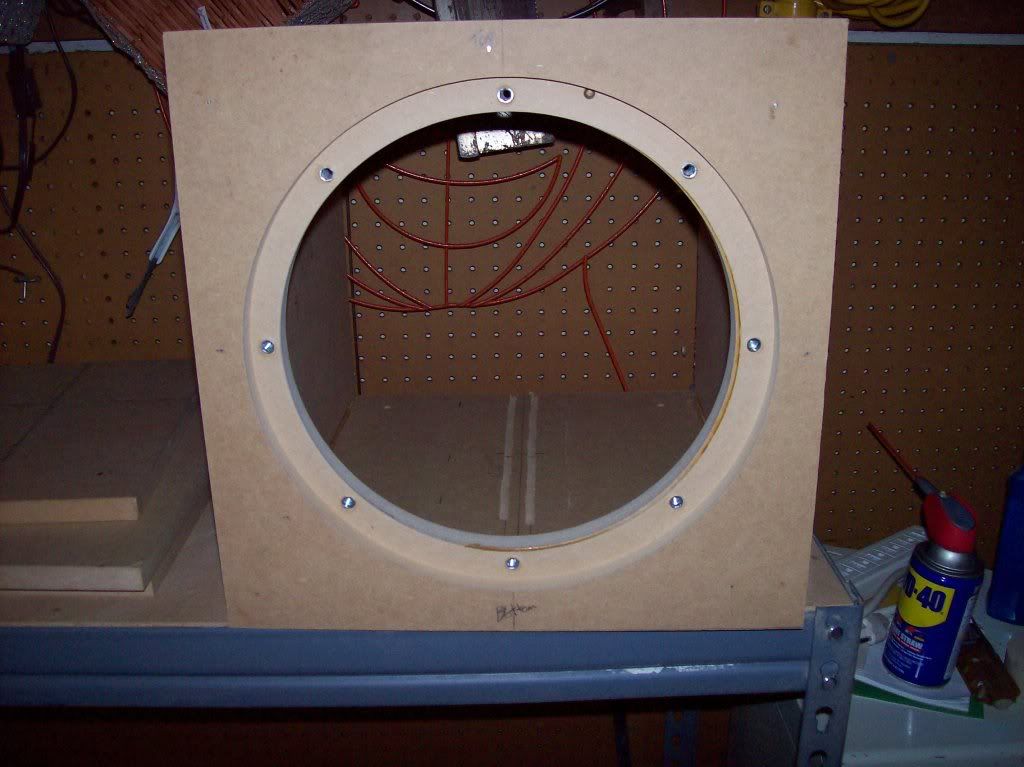 I wanted to use solid copper instead of wires. Why? Because it looks five million times cooler that's why! I needed to find a way to straighten the copper since it came rolled up. I decided to roll it between two sheets of MDF with all 145lbs of me (cross country runner) on top of it. It worked very well to my surprise!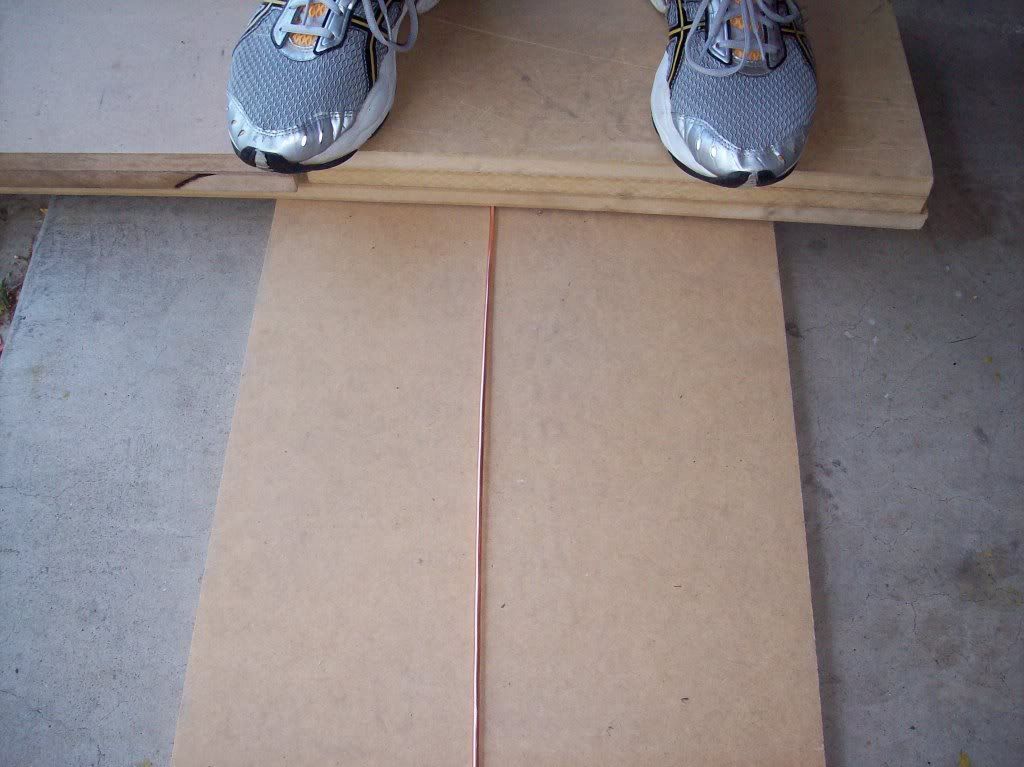 So now that my copper was straight I needed to find a way to make uniform bends so I could get around the subs' motor structure. I first zip tied the copper pieces together at a few intervals so I could bend both pieces at the same time and get both of them the exact same shape. I used a can of 3M 90 spray adhesive as a guide around the magnet. It was the perfect diameter and actually stuck to the bottom of the magnet which was great since I didn't have to hold it.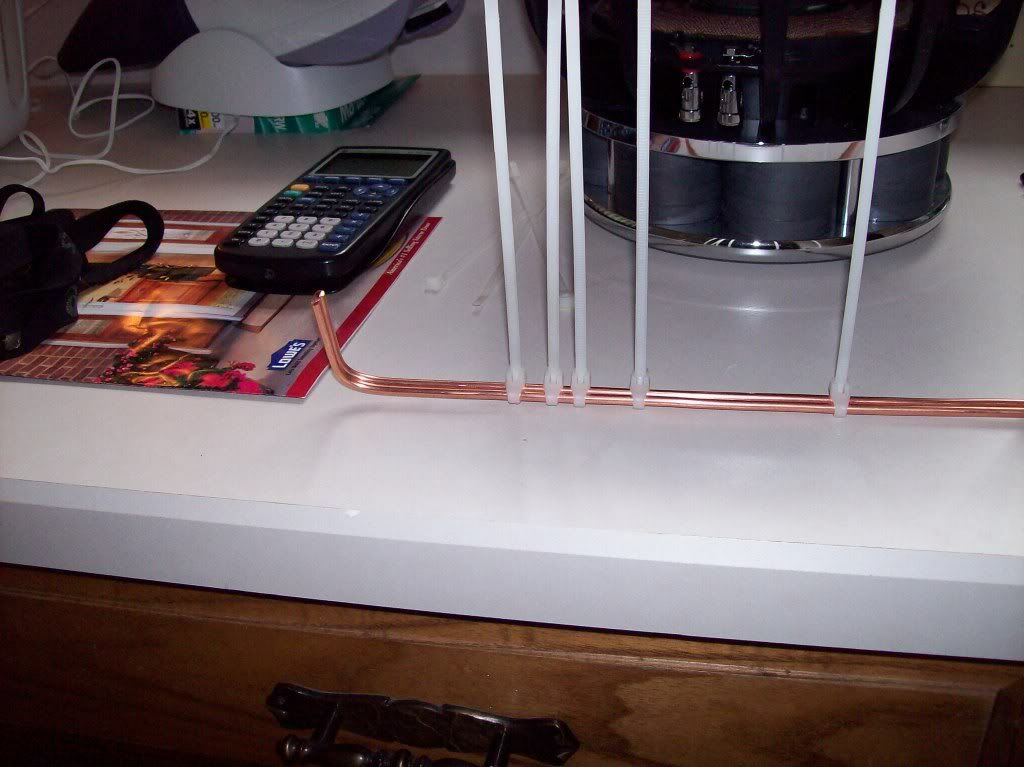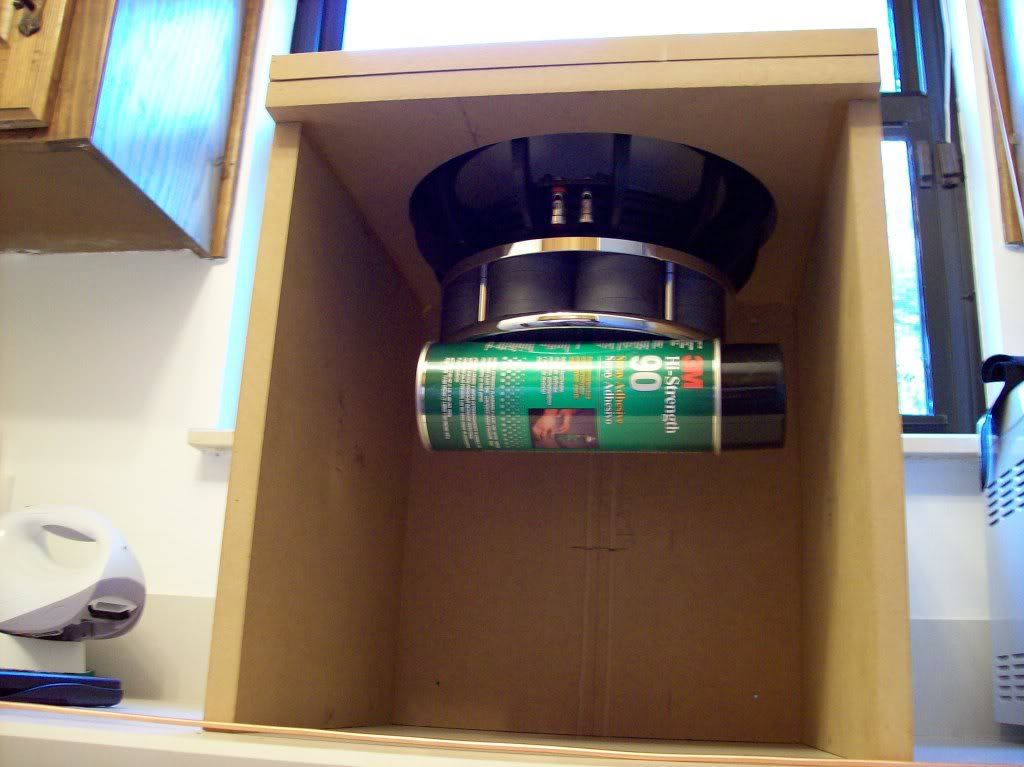 Now that I had made my bends I had to test fit to see if it works....perfect fit!