Discussion Starter
•
#21
•
custard said:

wbassett said:

Well it's definitely angular reflective that's for sure.

To me what I see is in a normal projector configuration that 99% of owners use the center panel seems to look better. Is that everyone else's consensus?

yep, i'm of the same opinion.

i had placed that panel in the middle so that we could compare to two panels.

give me an hour or two and i will swap the panels around. from what i remenber last night movement of the panel to the side did not have too much of a detrimental effect.
i have rushed these images through so the quality may not be the best.
5:5:1 AAA-F on the left, matt grey middle, 4:4:1 AAA-M on the right.
room lighting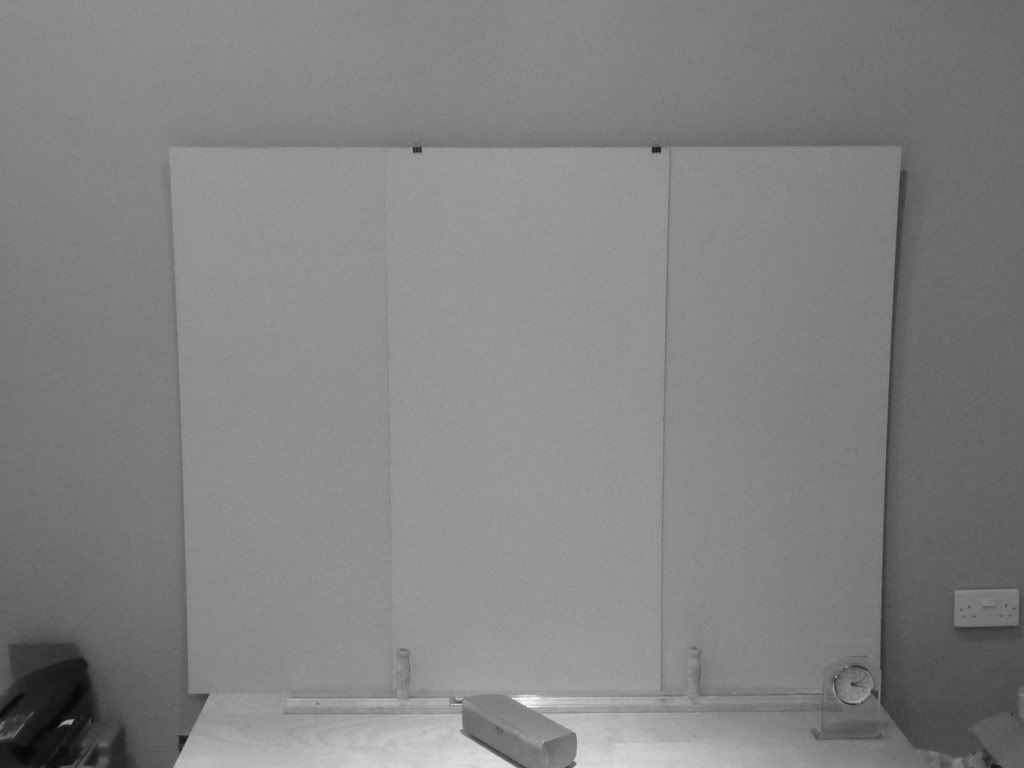 camera by projector
camera middle of panels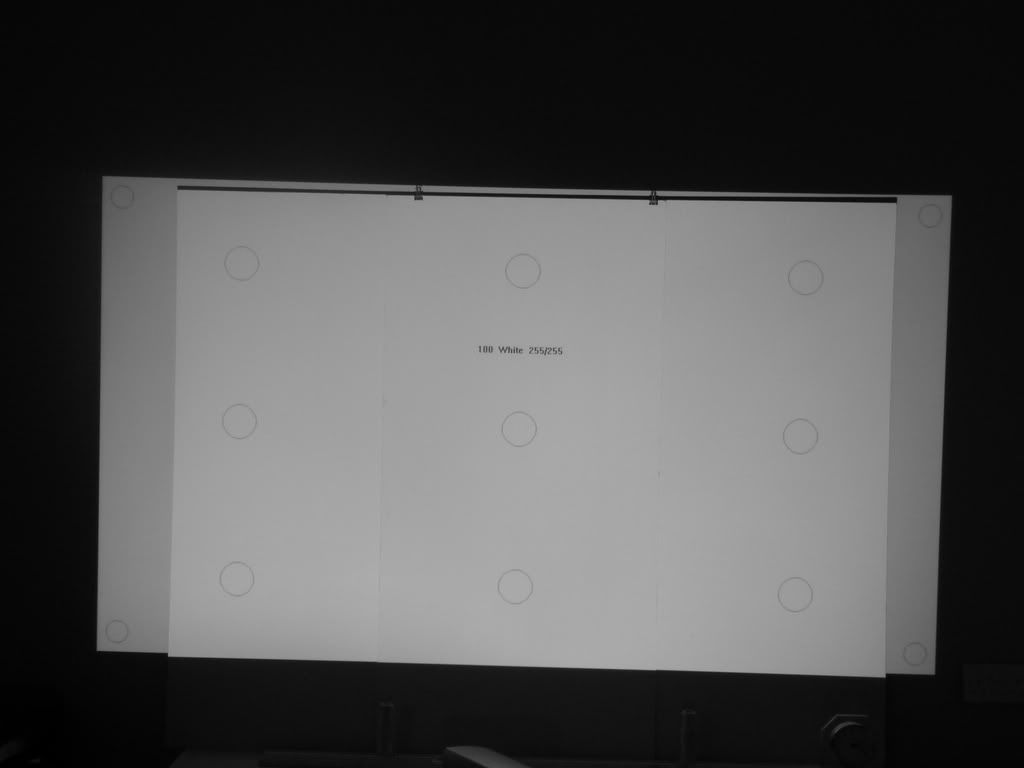 camera at height of top end of panels