I have already gotten partway through building a theater in my home, and I have decided to document it in the hopes that someone else might find it interesting or helpful, or at least not so boring they want to hurl themselves off a cliff.
This is the story of a man, his house, and a small (Ha!), low budget(Yeah, right), theater.
It all started innocuously enough. A couple years ago I built a new house for my wife and myself. It was a trifling 4700 square feet with the daylight basement, so the two of us could go weeks without actually having to communicate or even see each other - marital bliss!
I designed and built the entire house by myself, with the occasional laborer from craigslist (when they would actually show up). I also hired a foundation contractor, a HVAC contractor, and a roofing contractor, but the rest I did with my own two hands, with some help from my family. And seeing as how I am a Software Engineer, it all came quite naturally.
The conceptual front drawing I came up with was this:
And the one the engineer gave back to me when he said mine wouldn't work - the changes should be hugely apparent. I guess he earns all that money by inserting roof textures?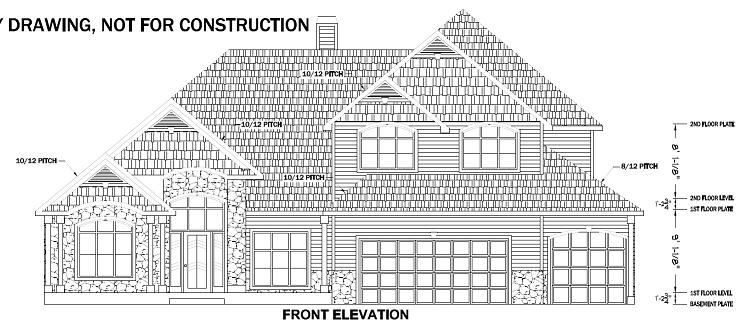 And the house when we moved in looked like this: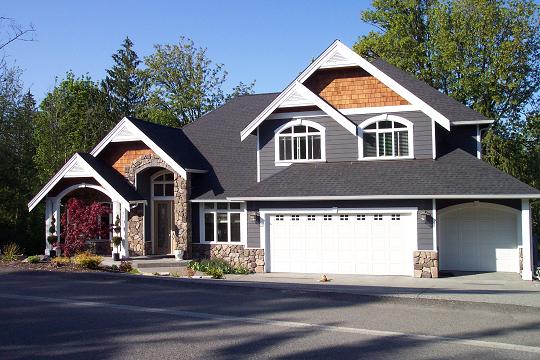 And on the 366th day, I proclaimed the house finished, and we lived happily ever after, or at least until I thought of the next project approximately 3 minutes later.:whistling: