Discussion Starter
·
#1
·
I finally finished my IXL-18.4 HT subs. I went with 12 cubic feet tuned to 16 hz. Here are a few pics of the build.
Case contruction.
Bracing.
Foam lining installed.
Test fitting the triple ports. The sub magnet butts up against the center horizontal brace.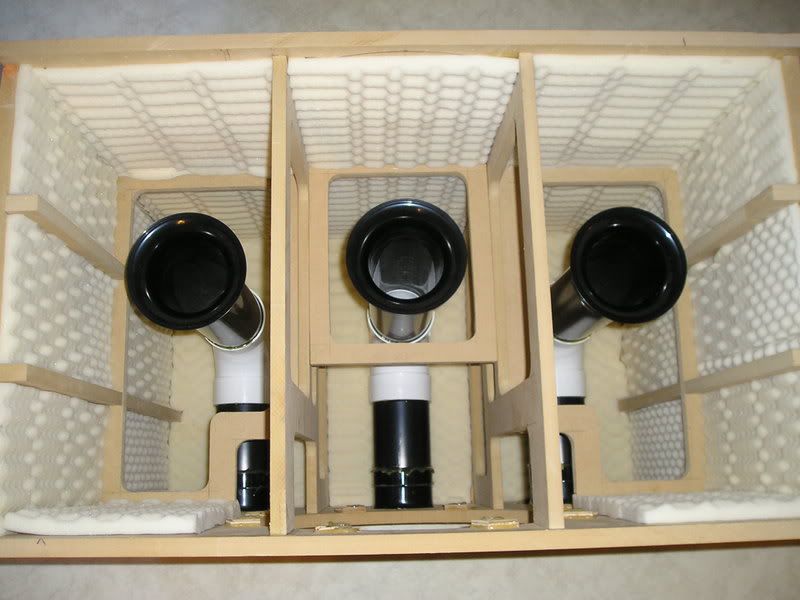 Final assembly.
Subs in place along the back wall of my HT.
Next is grill construction. I glued scraps from the build into a 24 inch square 1.5 inches thick. I cut the inside circle just a hair smaller then the diameter of the sub. I sanded it until it snuggly fit over the sub. The sub frame is 1 inch wide and the outside is rounded over with a 3/4 inch round over bit.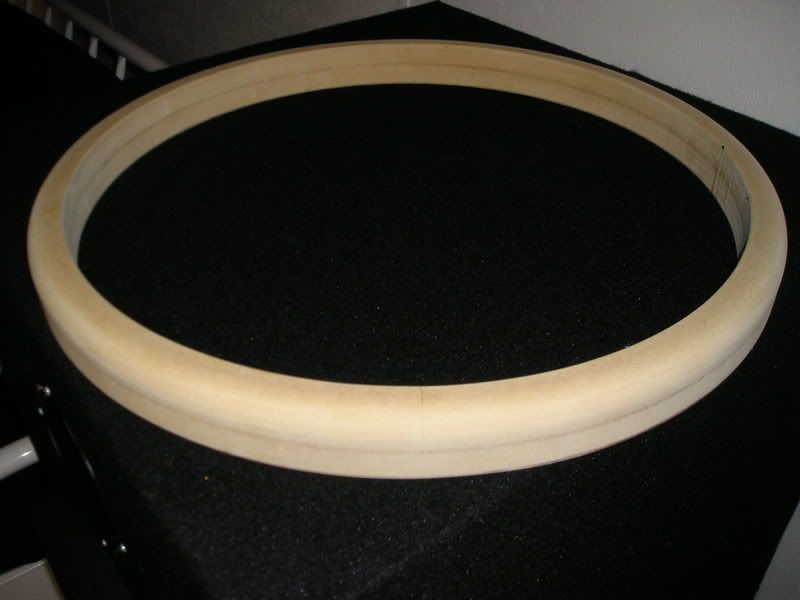 Test fit on the sub.
Painted the grill frame flat black. I had some stretchy grill cloth from a previous build.
Hot glued the fabric onto the grill frame and trimmed off the excess.
Final product.
Grills installed.
Painted the port screws flat black. All done!
Retired Shiva sonotubes.
I also have a pair of Ascendant Audio Atlas 15's. one on each side of the couch. They are 10 cubic feet tuned to 17hz.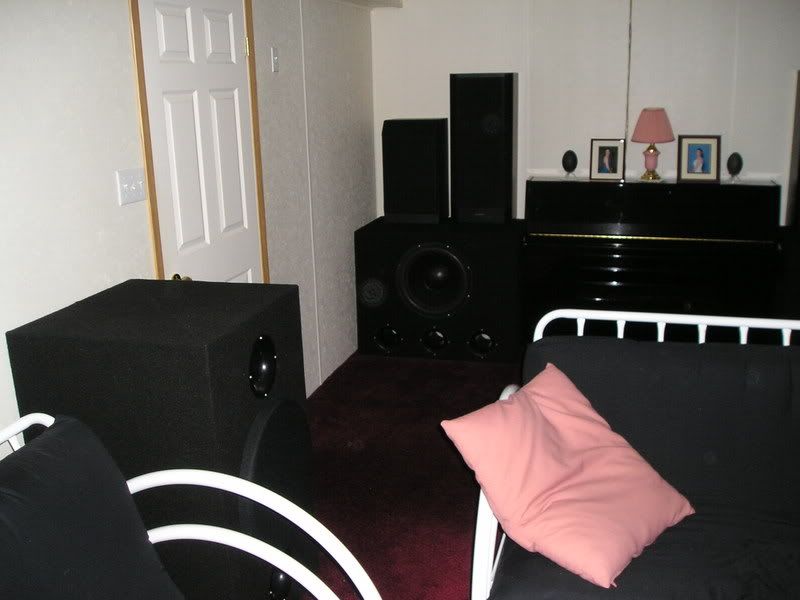 From behind the couch looking forward. Now it's time to replace the RPTV with a projector. That will be my next project.
Replaced the RCA 480i RPTV with a Samsung 67 inch 1080p DLP LED TV December 2008. Merry Christmas to me!
I have always wondered what it would be like to have enough low end. I don't have to wonder anymore. These subs are awesome. The Atlas subs "strained" at loud passages on movies. With the IXL's now added to the pack, the bass is effortless! What a difference! I'm loving it!