seeing how my sealed enclosure is nearly finished and i'm now quite comfortable with a sub build, i would like to hear any feedback on my next multituned slot ported enclosure.
i'll be using mach 5 ixl15.2.2 with a behringer ep4000 to drive them. each driver will get one channel. i'm guessing the max size that my wife will tolerate is about 6 cuft.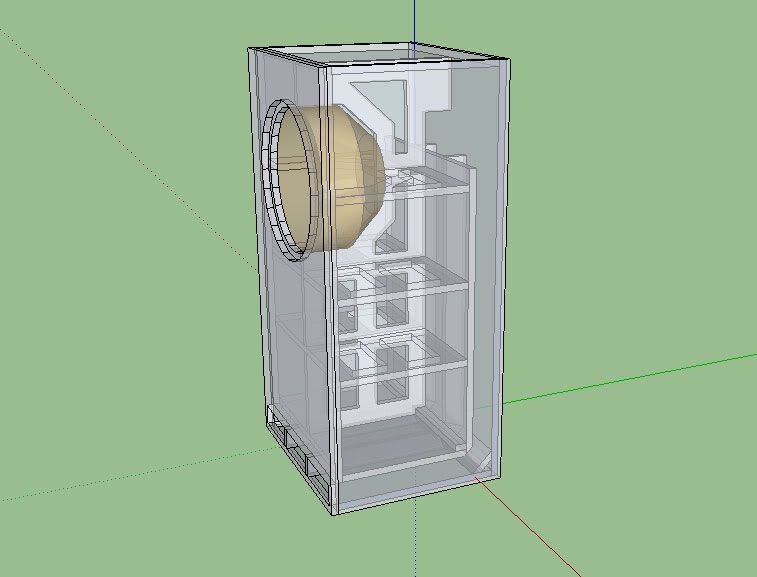 the box will be 21.65" x 18.11" x 41.73" (55cm x 46cm x 106cm), double baffled with cross bracing using 18mm MDF.
any idea to help improve the design? read that the back port should be at least 1.5" from the back wall. how important would that be?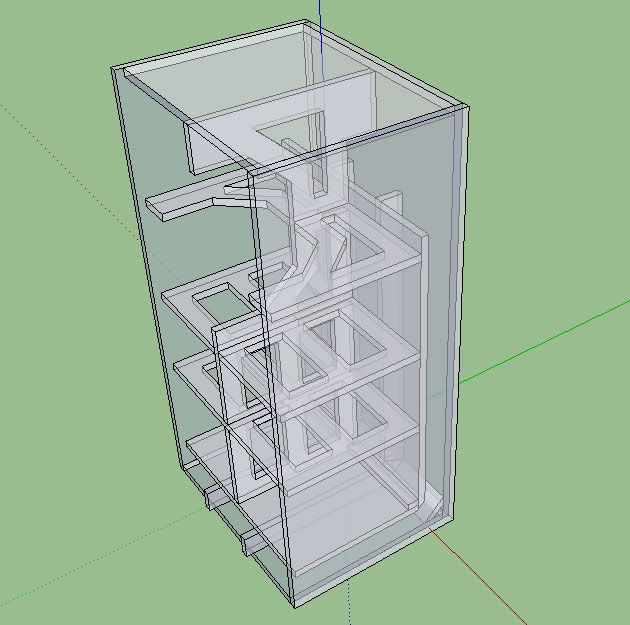 and would it make any difference to use the 45 degree guide at the port bend or i could stick to the usual 90 degree bend? i'm guessing this 45 degree port guide will be hard to clamp during gluing.
if it's important to have the back port elevated from the back wall, could i get away with a angled guide at the port end?
any advises would be much appreciated