Discussion Starter
·
#1
·
I'm working on gathering all the material for a formal build thread but here is a preview. Here the link to the thread where you can see the design.
http://www.hometheatershack.com/forums/exodus-audio/16611-maelstrom-2xpr18-prebuild-questions.html
Right now it's just in the basement 1' from a wall and 5' from the corner. I took these measurements with a calibrated ECM8000 and I have also added the effects of the sound card, BFD, and EP2500 -3db points that I measured (not much effect > 10Hz).
This is the before and after equalization plots together. I just threw in a lpf 60Hz target since it fit the uneq'd data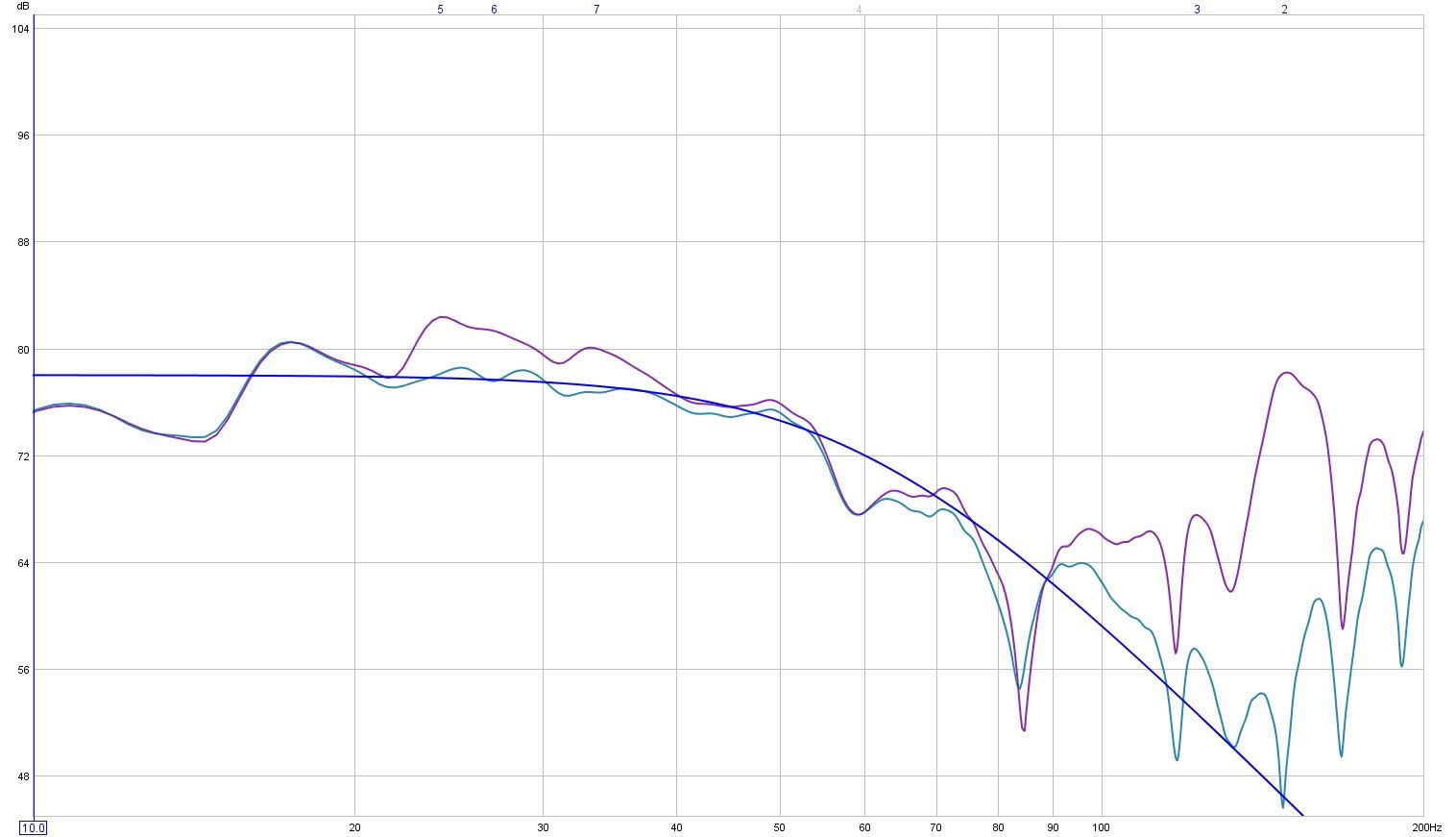 All I can say is, the amount of clean output between 25-35 is just devastating and the entire house vibrates violently at about 18Hz.