Discussion Starter
·
#1
·
As some of you know, I hosted a
GTG
at my house last weekend for Angel City Audio. I'm a bit of a clean nut and HAD to get my living room back in place so I packed up the speakers and amps and have had them stored in the garage till I send all the gear back next week to Hugh. I did leave the Trinity LCR speakers out in the HT though so I could have more time with them in a HT environment before I sent them back.
Anyway, I decided today to get the Melody MK88 back out and hook it up to my Strata Mini's. As both of my setups are HT based, I have receivers powering everything. My upstairs living room setup usually has an Onkyo 805 powering everything but lately I've had my HK 254 powering it and the Mini's. The sound with both the Onkyo and the HK are both good, but not spectacular. They still image very well and have fantastic detail. I didn't get a lot of time to listen to this Melody on my gear with the Mini's in the prime spot as we moved them to give the Trinity the main spot for the GTG. I wanted to listen (and yes, selfishly I wanted to look at that GORGEOUS black tube amp more too!!) to this amp more on my Mini's so I brought it upstairs and have been listening to a very ecclectic compilation of music (thanks Nhan for the mix-tape, lol!!) along with some Train and other stuff.
Let me tell you, this MK88 really rocks! I really wish I didn't have to send it back next week! The presentation is so much more cohesive than either of my other amps. Keeping my Rotel RCD-955AX as the source (which I always use) and outputting to the Melody gives an absolutely fantastic soundstage. The speakers really disappear more than they ever have with any amp I've used on them. They present a field of music that is very accurate in placement without being overly analytical. Vocals are presented dead center when they should be or eerily holographic (like with the Pink Floyd: The Wall PT1 and 2) when they should be. Details in the top end are so much more clearly defined its spooky. I've never heard this level of detail out of my Mini's before. They are naturally laid back in presentation and I've always presumed that a tube amp would make them even more laid back but this doesn't appear to be the case. It didn't make them brighter, just brought the detail out that was there before but was being muddied by the amp. I think at first listen that might appear to be making them brighter but I feel its just the detail now being properly presented. In short, ME LIKELY!
Anyway, just wanted to say that I really like this amp. I really need to find a way to get one of these for myself. For those that haven't seen this amp, here are a couple pics from last weekend: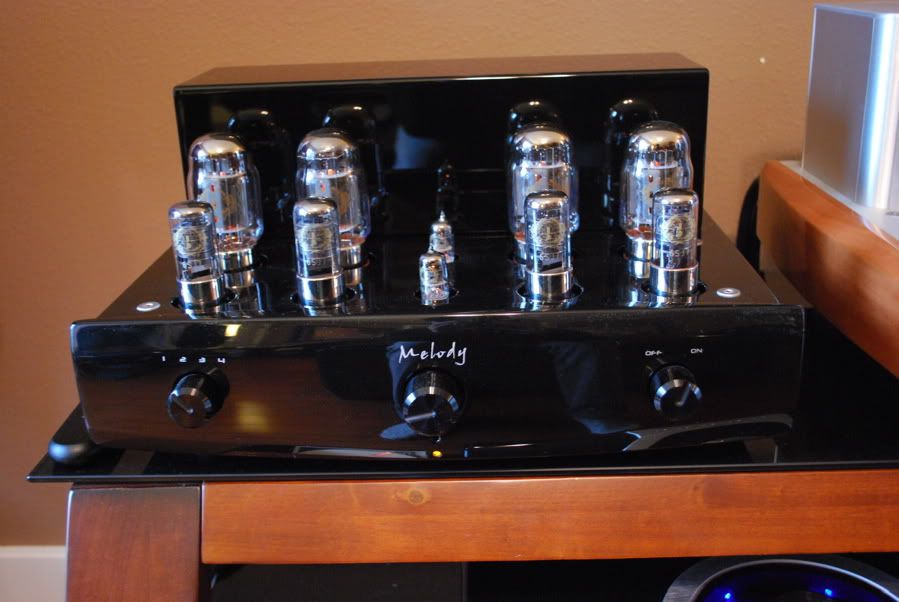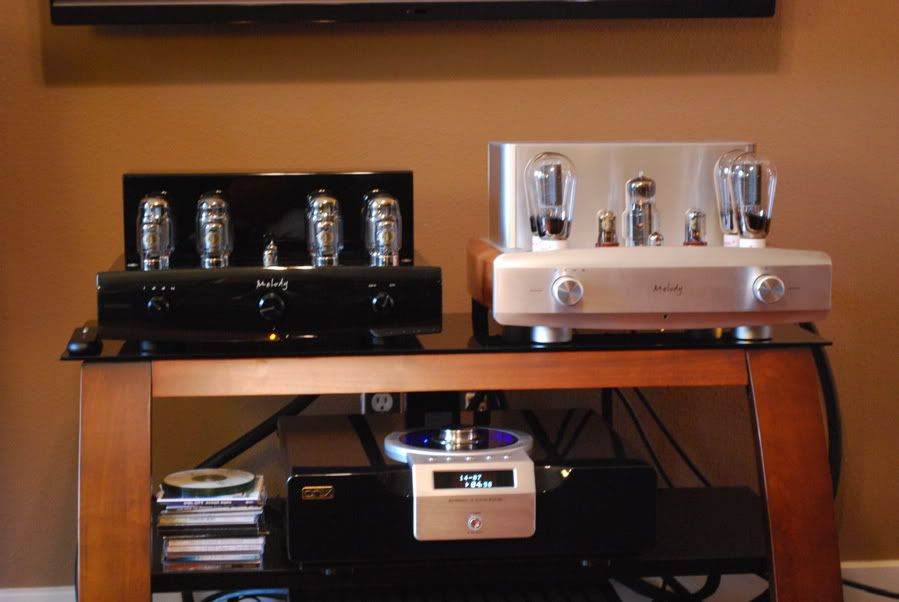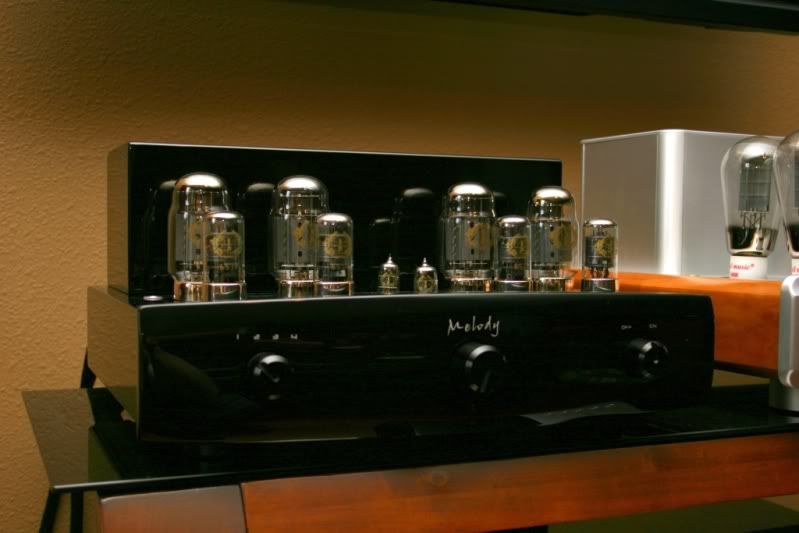 Scott