SOLD!
Now if only I could figure out a way to edit my title.
I purchased these speakers NIB on ebay nearly 3yrs ago. I used them in a 2.1 setup with my computer for about a year till I moved (non-smoking environment). Since then, they've rarely been used and have been packed up in a closet.
I've always used soft cotton or microfiber clothes (not moistened with water) to wipe them down, NEVER paper towels or anything else that could scratch the surface. I've always put a rag under them if being placed on a hard surface to prevent scratching too.
Price:
$320 plus shipping, which will likely be between $20-40
Payment:
Will take paypal, money order, and personal check, but must allow time (could be nearly 2weeks) to clear.
Cash will also be fine if picking up locally.
Shipping:
Ship from zip code 66619 or you can use Topeka, KS since I will drop it off at a drop-off center.
I do not want to ship internationally, unless you want to pay a gratuity fee.
Package dimensions (rounded UP to the nearest inch and nearest pound):
27x13x18 (LxWxH), 30lbs.
UPS shipping calculator
FedEx shipping calculator
These speakers really are in mint condition; placed side by side to some new ones, the only difference will be mine have less finger prints.
As pictured, I have all the packaging, including the silica pack.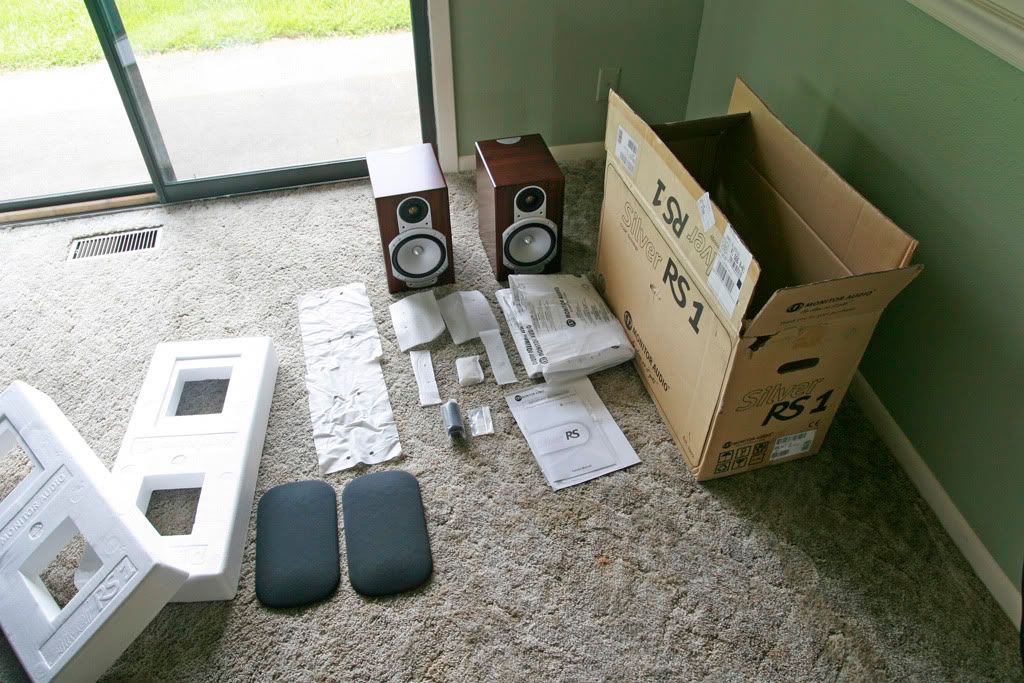 Sorry for the poor lighting (back lit)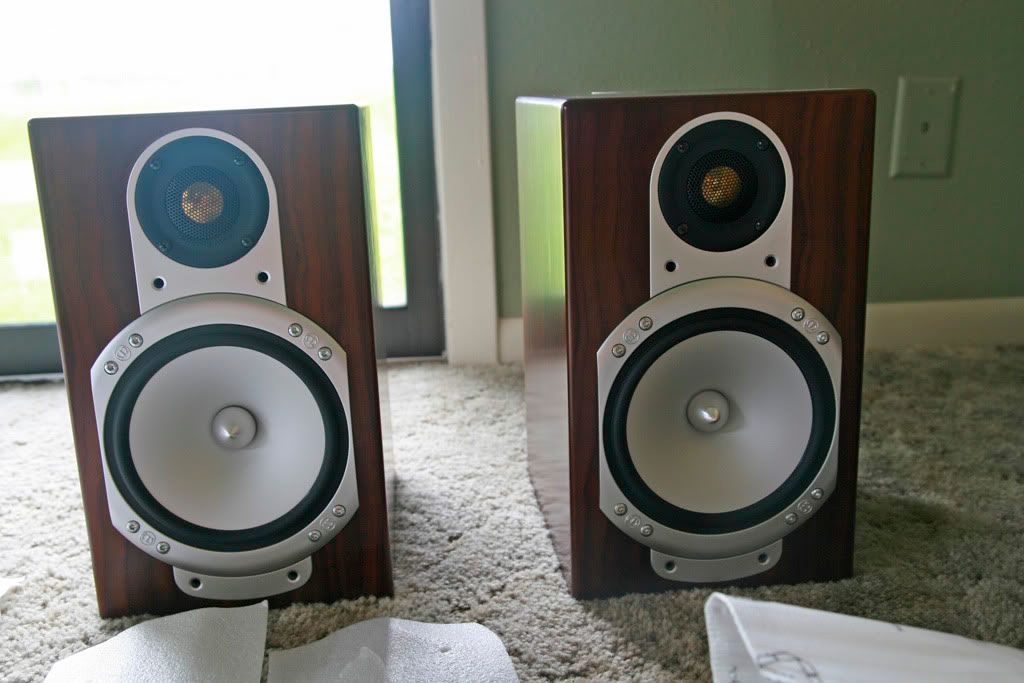 I do see a couple finger prints.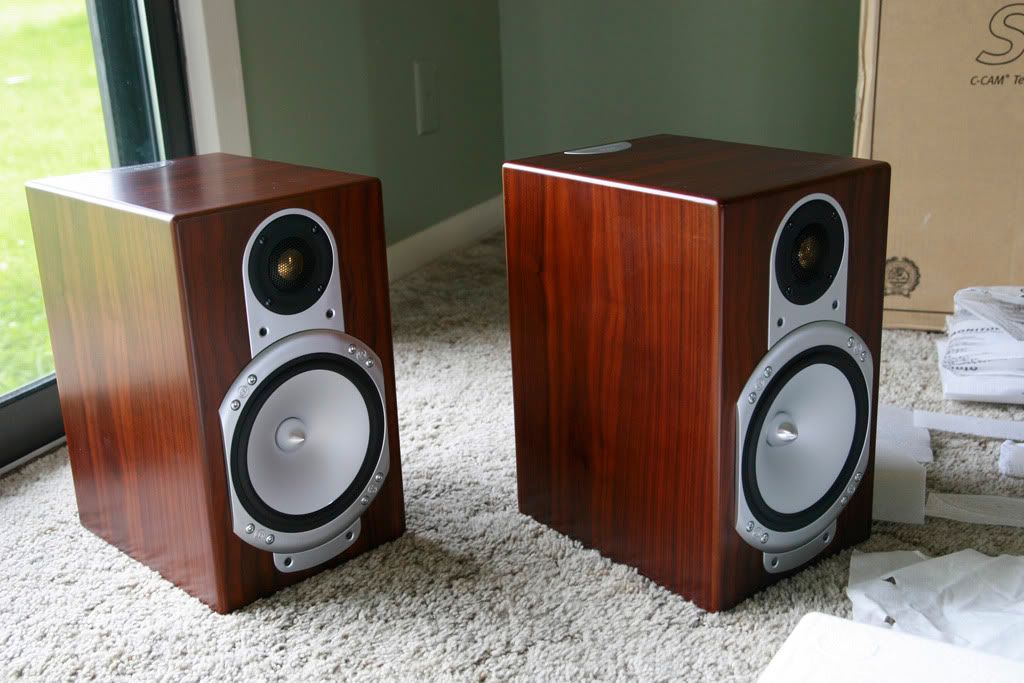 On the binding posts, there's a washer, so-to-speak, that turns. When tightening down against the gold plated jumpers, I would hold those so as not to turn against the jumpers to keep from getting scratched. I should have taken pictures of them, but I forgot.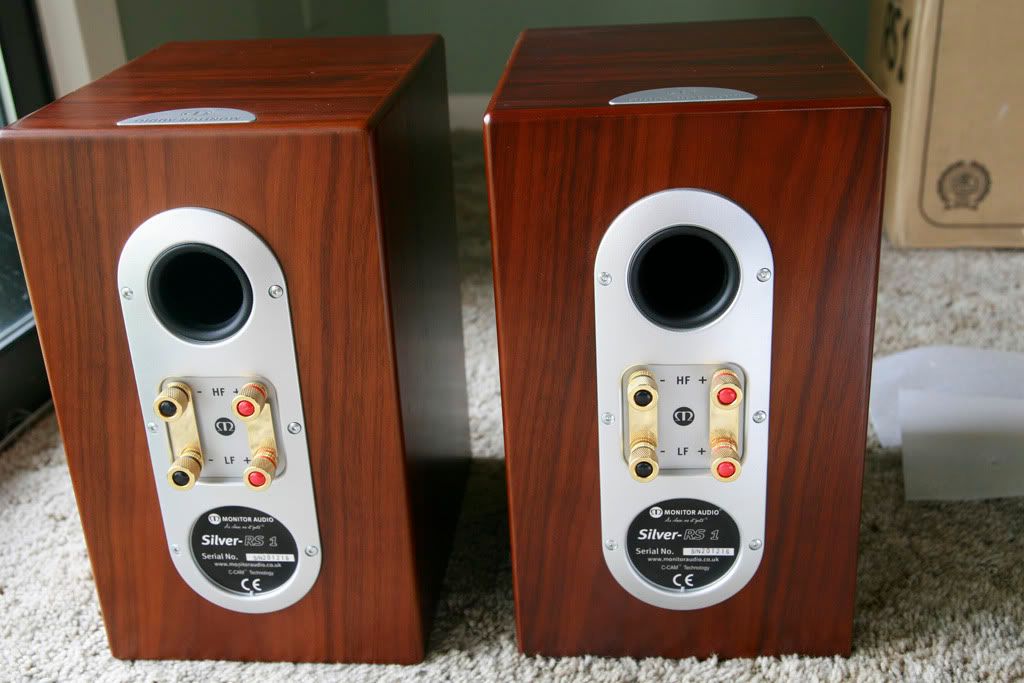 Here are the bottoms and also the packing process. The foam goes on the grilles first, then the cloth goes over to keep the speakers and baffles protected from potential scratches.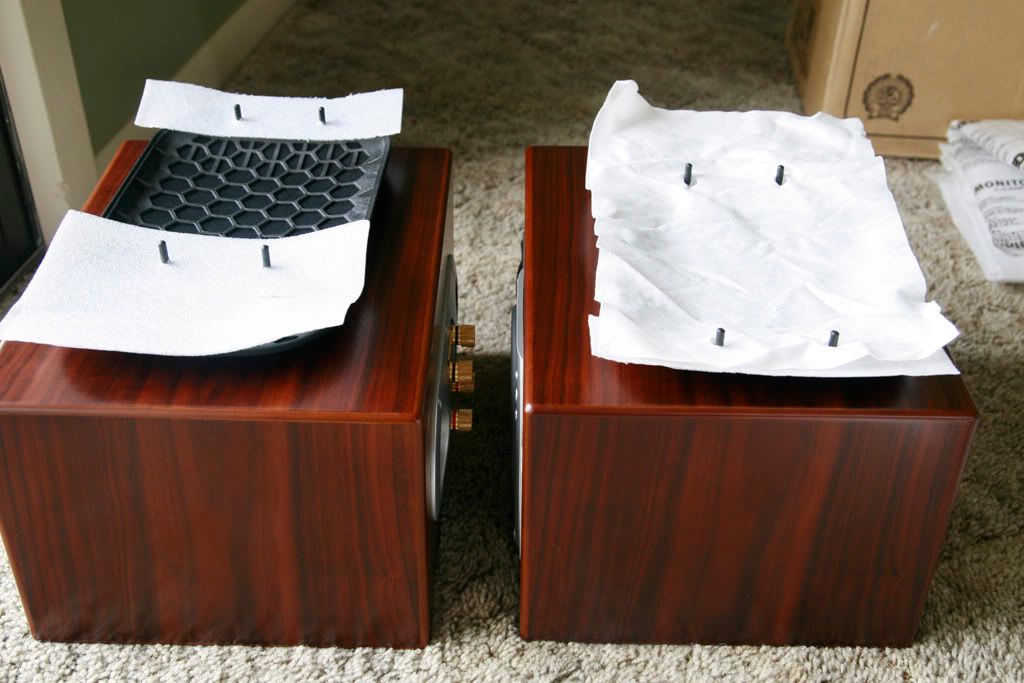 Here is a speaker all wrapped and the other with the grille in place before wrapping.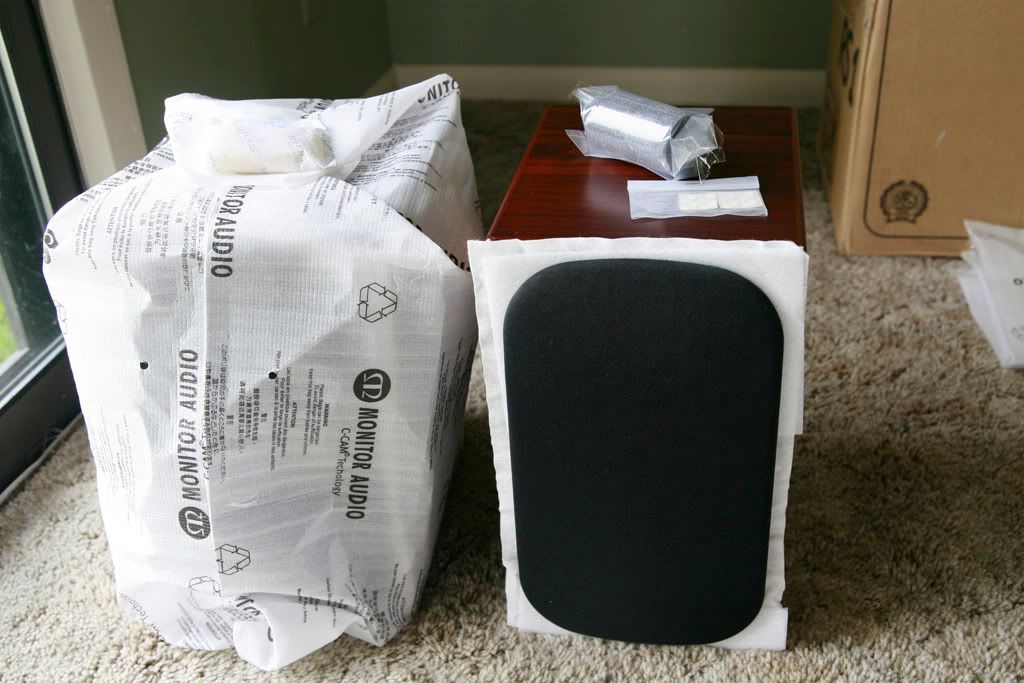 The unused port plugs and rubber feet that came with the speakers.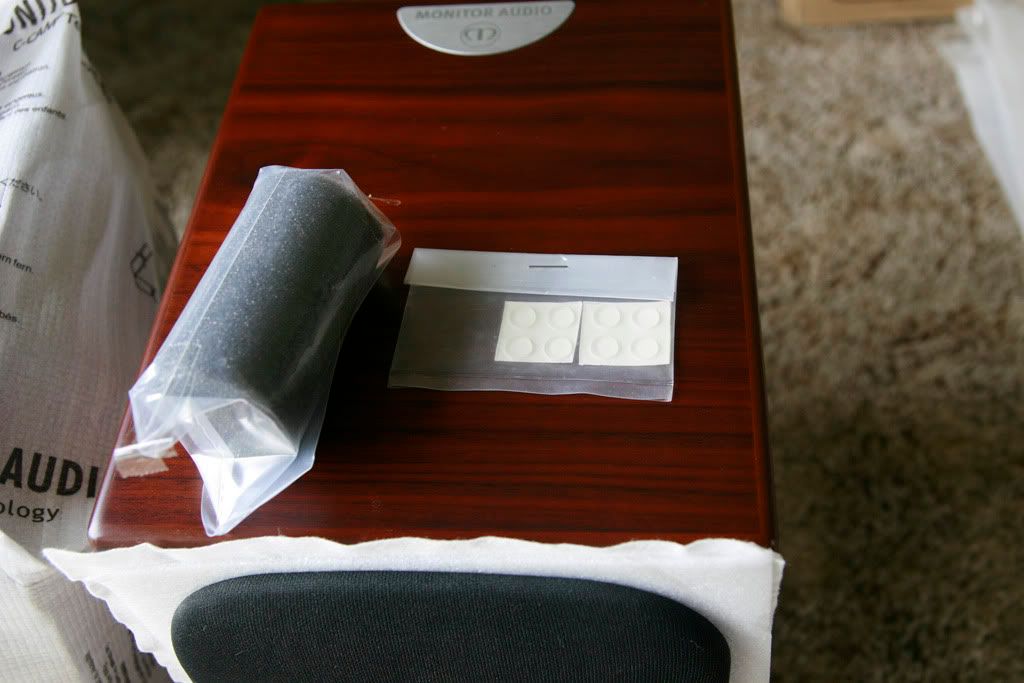 Owners manual down inside.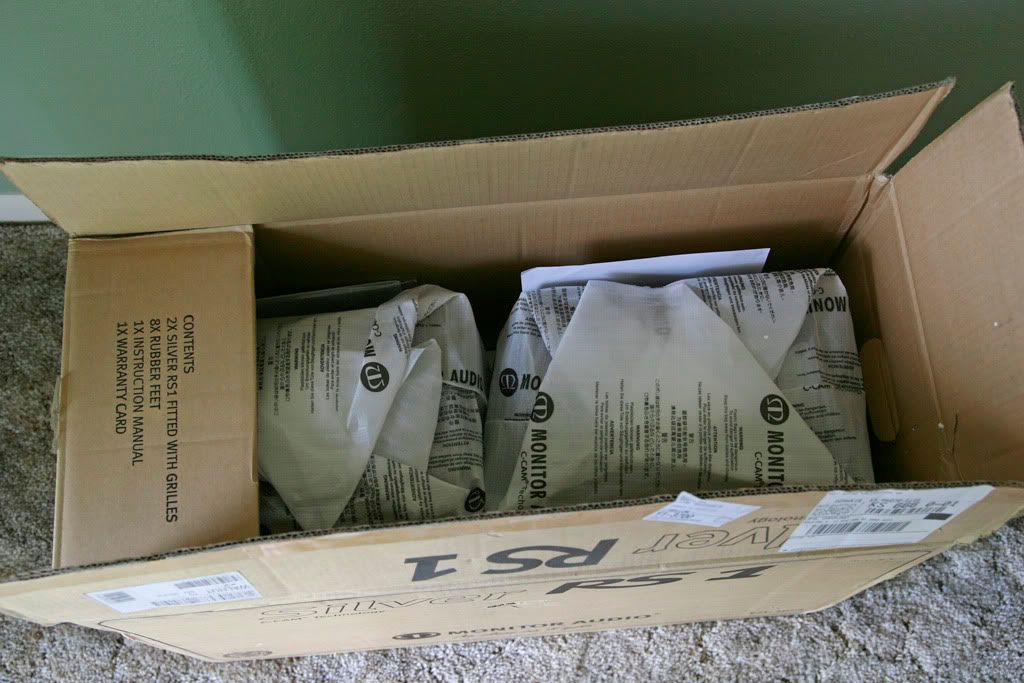 Packed, ready to go.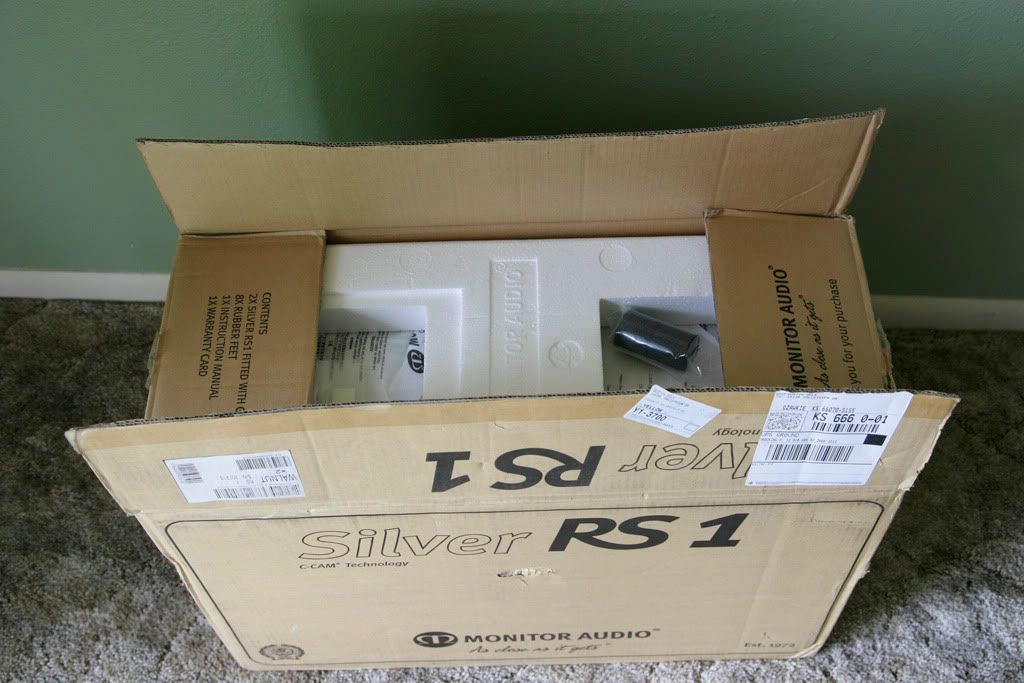 UPC.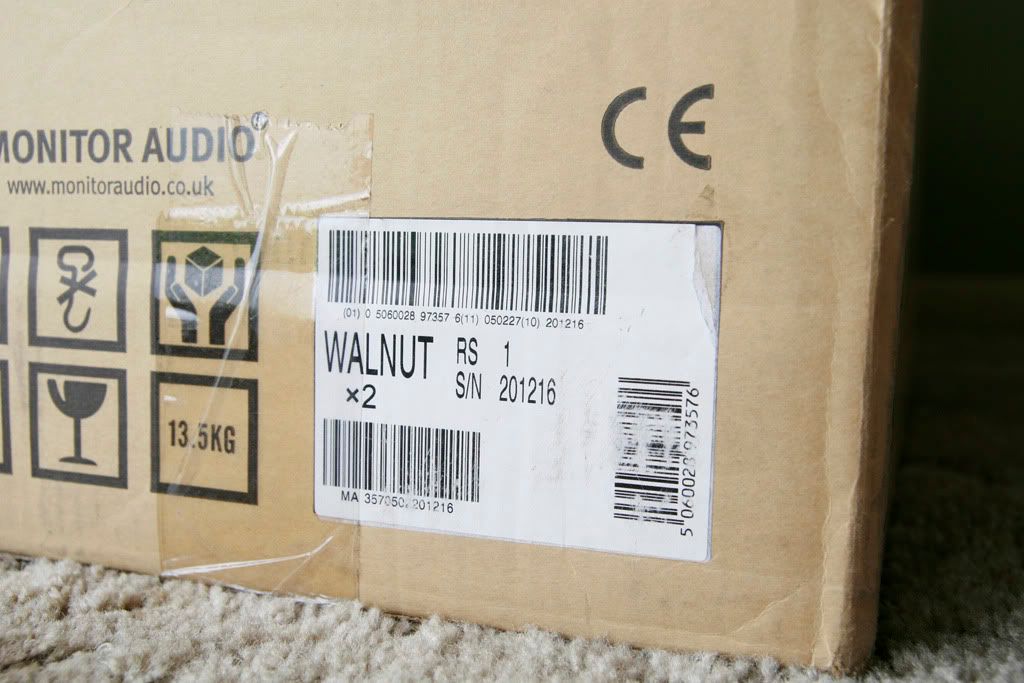 I have hi-res (8.1MP) versions of the pictures above if you'd like more detail.