I messed around yesterday and tried to determine the amount of room gain I've got below 30hz. It didn't turn out as well as I'd hoped because it is hard to get anything accurate in the single digits. The ambient noise floor, equipment roll off, low output there, etc. make it difficult to get good measurements. The louder that the bass is the better the acurracy seems to be down that low. You may be thinking that the single digits are a waste of time and that may be true, but some people with enough displacement, power and room gain may theoretically have enough output for perceptible effects down there. I've seen 30db+ single digit gain touted before.
I used a XXX 18 in a sealed and stuffed 10cu ft enclosure and powered with an AeTechron 7560 DC coupled amp that is basically flat to 2hz. I used a ECM8000, Xenyx 1202, CM140 and Turtle Beach SRM with REW for the measurements. I ran directly out of the SC into the amp. I took the sub out in my back yard and got some readings at a loud level. Then keeping all settings the same I took the sub inside and took another measurement to see what it would do to the FR.
This is the close mic FR outside at a loud volume level. BTW all of these have no smoothing or anything applied. I think big warts are sexy.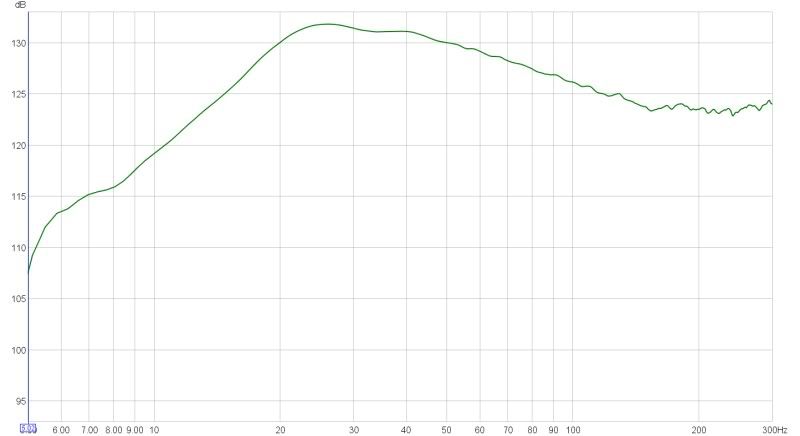 This is the 2 meter outside FR at the same level.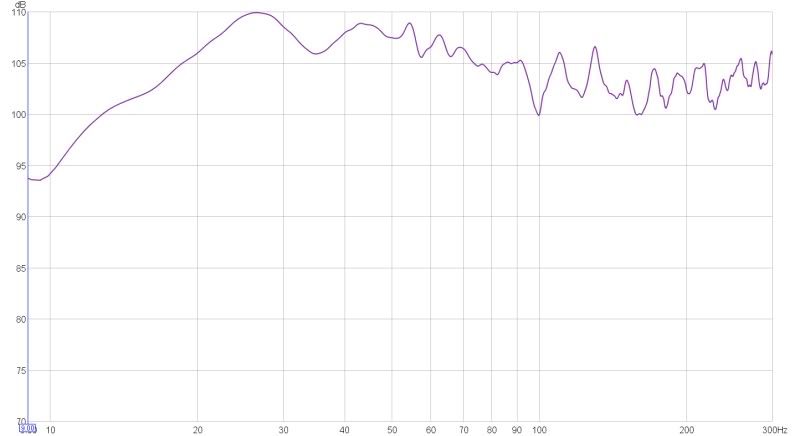 This is 2 meter outdoor versus in the room with the SW at the SW position and the ECM8000 at one of the listening positions. About 4.5m distance. Looks like about 13.5db gain at 9hz.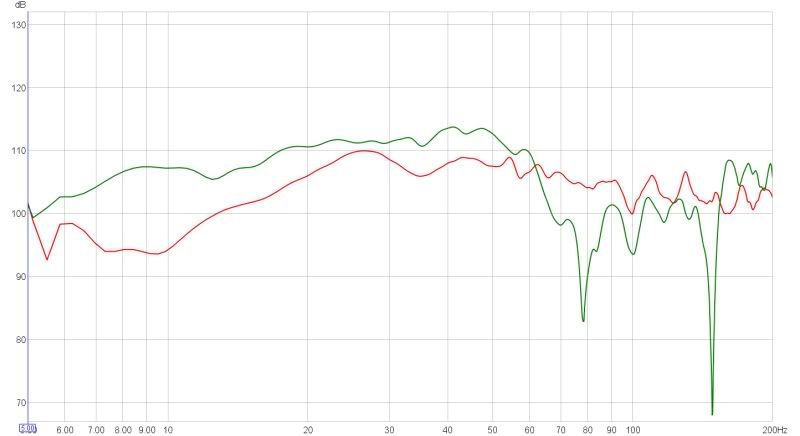 This is the same deal. Outdoor measure versus the same sweep done in my upstairs room where my SDX's usually reside. Roughly 11db gain at 9hz.
Just for fun I took the sub and threw it in my Jeep WJ cargo area with the cone facing the rear about 10" from the back glass, placed the ECM8000 where my head would be in the drivers seat and measured that...
Just sickens me how easy it is to get massive bass in a vehicle. EASY. 36db gain at 9.5hz. This is a single sealed 18 that's way underpowered too since the 7560 can probably only do about 900w into it (4.5ohm min in the box).