Discussion Starter
·
#1
·
I finally got around to putting together my Madisound Recession Busters (Rev 1) to be used as surrounds in my upcoming HT build. The build was simple (as to be expected with a practically turn-key kit) and a lot of fun! I am VERY satisfied with the results. :R
I made the build process nearly trivial by using pre-fab Parts Express 0.25cf enclosures (does that disqualify me for DIY? :hide
. I soldered all connections and used wool for stuffing for a nice little sealed enclosure. Unfortunately, the grill won't fit over a surface-mounted woofer (I'll need to trim both a smidge to get it to work).
Pros
: cheap, easy to build, low cost, surprising sound quality, cheap, very nice midrange, superb imaging, & did I mention they were $59?
Cons
: peculiar side-mounted tweeter terminals, no BSC so no "heft" to bass (surprise!) although it extends MUCH deeper than I would have ever guessed (40Hz?!?!),
slightly
thick male vocals, &
slightly
crisp highs
BTW, I was shocked by what I heard when I first lit them up. They were painfully harsh...thankfully that disappeared with a little burn-in. Give them a little time if you build a set!
Here's a completed speaker on some old Plateau stands that normally hold my ProAc Response 1SC's:
Please excuse the mess...I am in the early stages of HT construction & I haven't completed the baseboard or rerouted the old coax.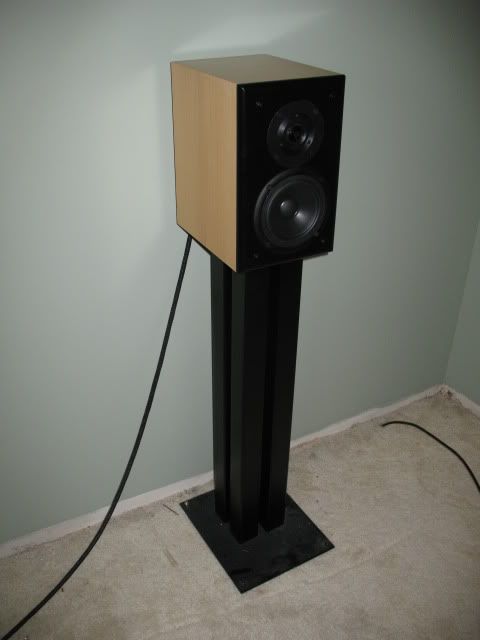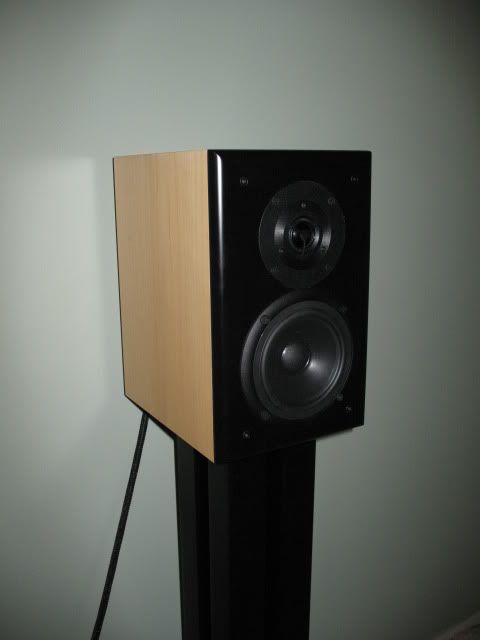 Frequency Responses:
Please note: These results are from an off-center seating position with the speakers backed up against the wall (to simulate wall-mounting) and with no equalization whatsoever. The RTA is displaying 3dB per step, centerline is 70dB.
Correlated Pink Noise (right-of-center seating position, both channels driven):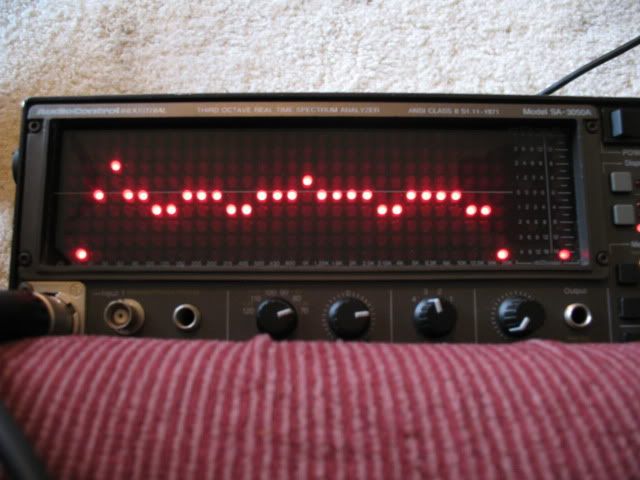 Uncorrelated Pink Noise (right-of-center seating position, both channels driven):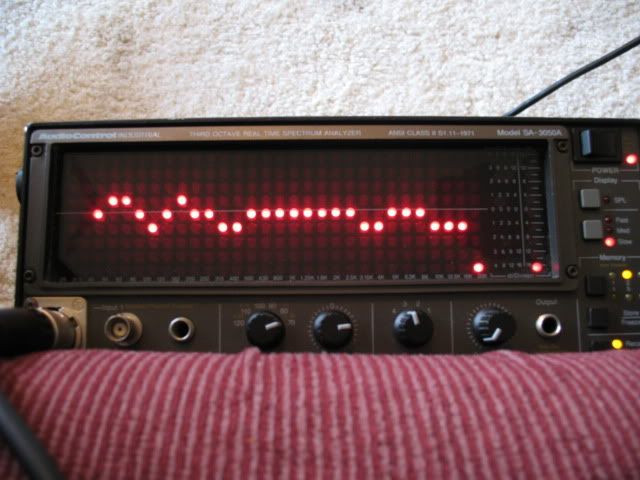 Correlated Pink Noise (right-of-center seating position, left channel driven):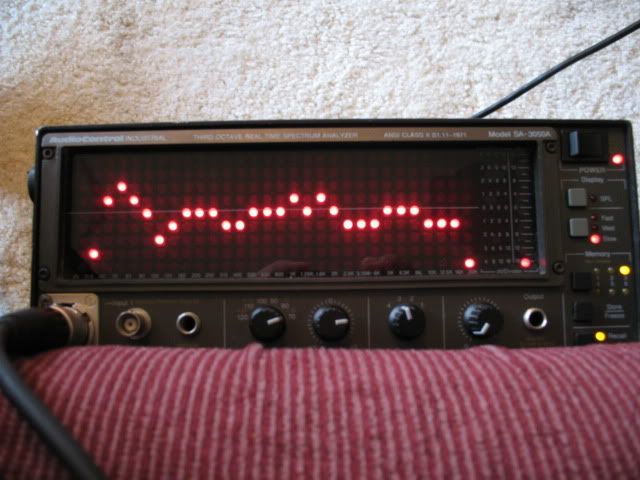 Correlated Pink Noise (right-of-center seating position, right channel driven):