Discussion Starter
·
#1
·
They aren't very good quality pics because i took them with my laptops webcam but you get the idea. And i know the wires are a big mess and im open to ideas on how to clean them up. I was thinking maybe a board or something behind the equipment with a few holes to run the wires but it will have to wait until i have some more free time. and i still need to get the speaker wires ran through the stands, but that should be a quick fix.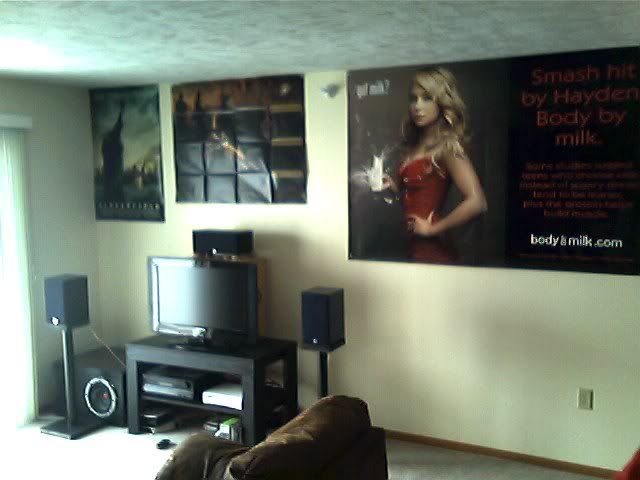 equipment:
Onkyo tx-sr505
the speaker company 6.5" mains and surrounds and 5.25" center
samsung 32" 720p
kenwood 10" diy sub, 3.5 cu.ft. tuned to 24.5hz powered by 240 watt dayton plate amp (hoping to replace with an 18" in the future)
custom speaker stands and tv stand
any suggestions/ comments would be appreciated.
i guess ill post up the sketchup model of the box i hope to put an IXL-18 in too.