Discussion Starter
·
#1
·
I've always wanted a dedicated theater. We just bought a new house and finally have a basement that is suitable. I've been dreaming about it for so long that I hardly know where to begin. My basement is all finished, but I'll be gutting and rebuilding the back corner. I would like to build a room-in-a-room theater that is about ~9H x ~14.5W x ~21L. The dimensions are not set because I'll have to be moving walls and such, so things can be adjusted to suit the final design. I'm going to have a ~130" 2.35 CIH AT screen with masking down to a 90" 16:9 screen. Equipment is still under consideration. I'll do two rows with a raised second row. If room permits, I may do a counter with stools behind the second row. I'm definately going to do a 7.1 and maybe even a full time 9.1 via DDPLIIz. Accoustic treatments will be a must, but not really figured out yet. First reflection absorbers, corner bass traps and a deadened front wall are likely candidates. Here are pictures of the space.
This is a large entertaining room outside of the theater. The theater will be in the room through the door. I will have to rebuild and relocated the wall between these two rooms to add length to the theater.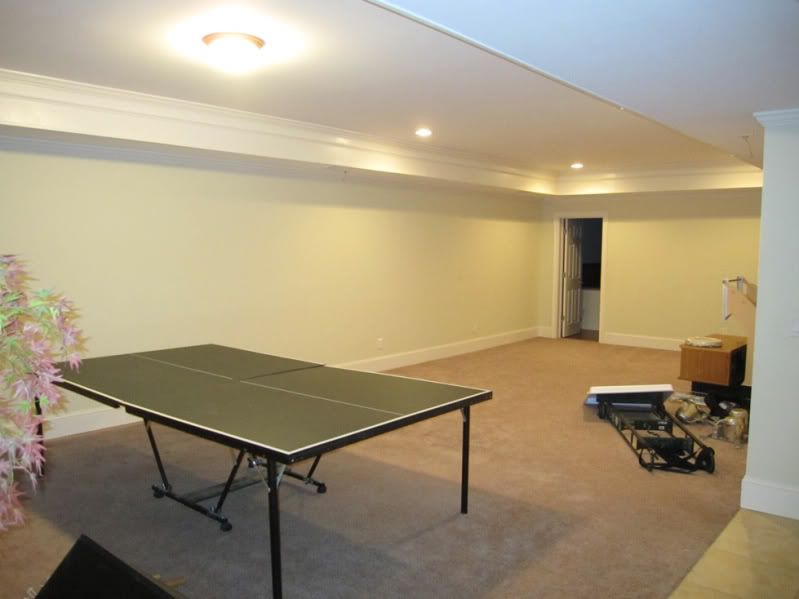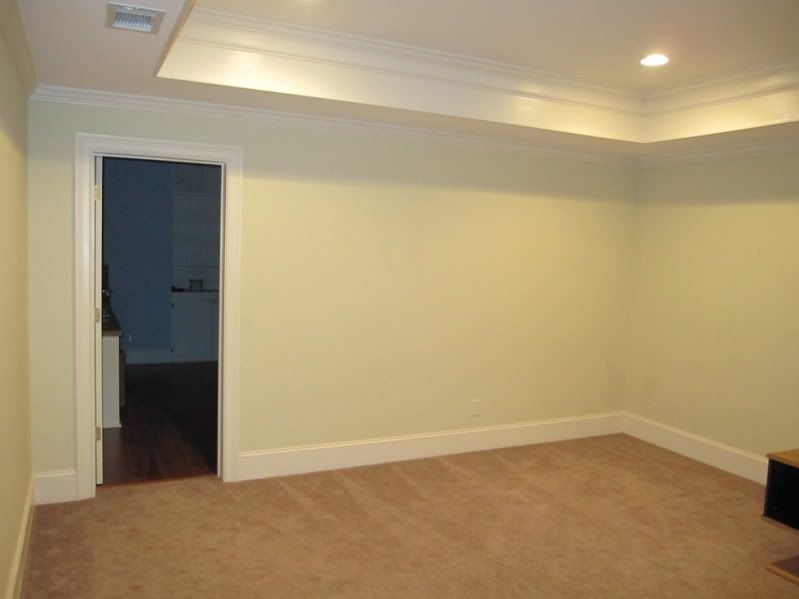 This is the room where the theater will be. Like I said, this is getting gutted and completely rebuilt.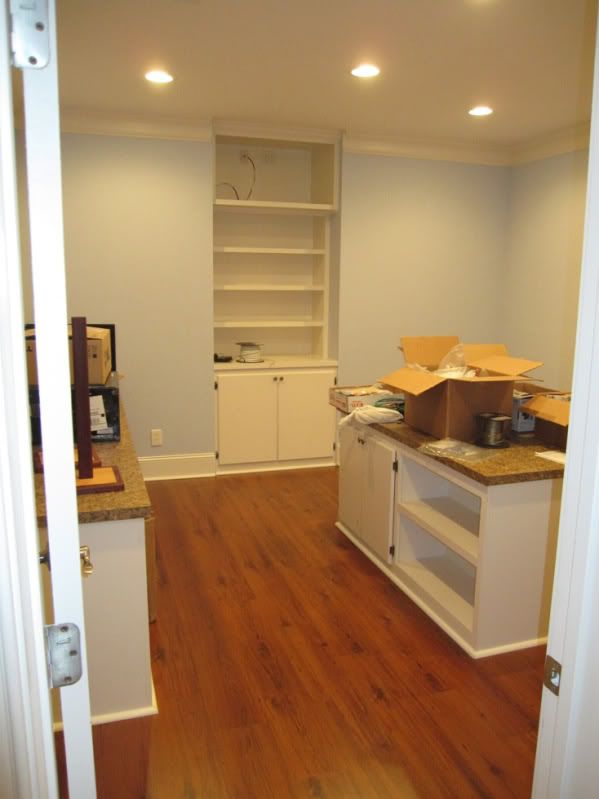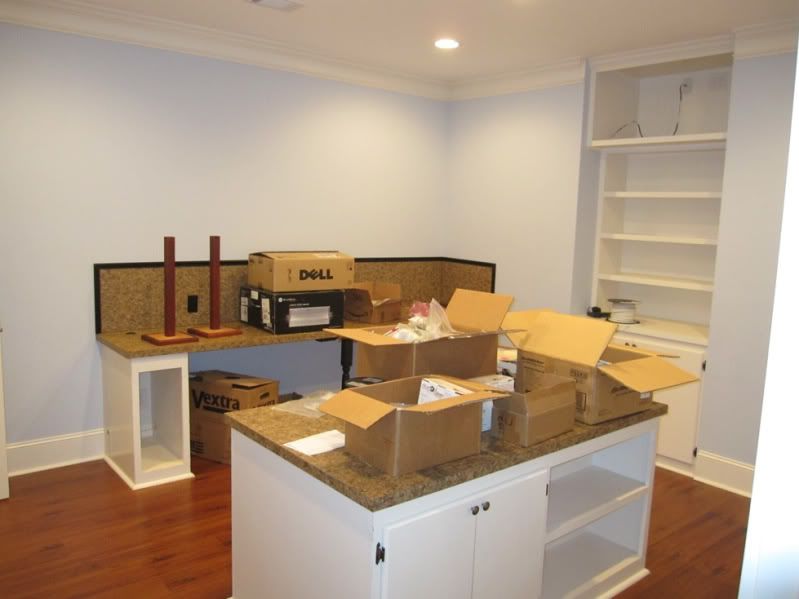 LET THE FUN BEGIN!!!:devil: