This is my first custom subwoofer. I got the idea for my setup from this website:
http://www.danmarx.org/audioinnovation/10triple10.html
. It seemed like a cool idea and I hadn't seen many triple passive subwoofers so I thought I'd give it a try. Ever since I discovered TC Sounds back in 2007, I knew I wanted build a subwoofer based on their products. So here it is. (1) 15" TC-3000, (2) 15" VMP Passive Radiators, (1) 18" VMP Passive Radiator (I couldn't find another 18" so I jumped at the chance to buy 2 15's from an individual). The enclosure is a 24" cube with double mdf walls. The feet are 3.75"x3.75"x3" made from mdf. You can see the bracing in the first image. A local bedliner shop sprayed the entire enclosure for $40. The trim cherry 4" wide x 3/3 thick, joined at the corners, stained with a satin finish. The top will have 26" granite top by the end of the week. Pioneer~Saturn (member @ caraudioclassifieds.org) built the enclosure seeing that I'm no good at woodworking. After displacement and bracing, volume is 4.8 cuft. There is just over 1500grms of washers (including the nut) on each passive placing tuning at about 18hz. I've only tested it a couple times since it's at work and shakes the walls and drop ceiling in the room. (boss not too happy about that). FYI, anyone needing more washers for TC Sounds VMP's, check out fastenal. They the exact size and weight for $.79 each. Let me know what you think.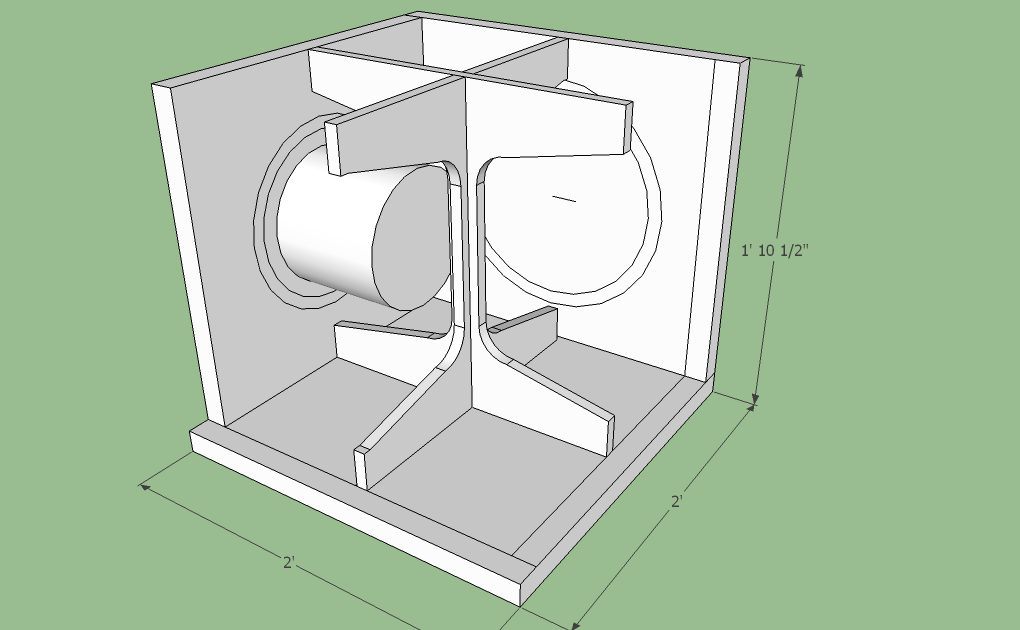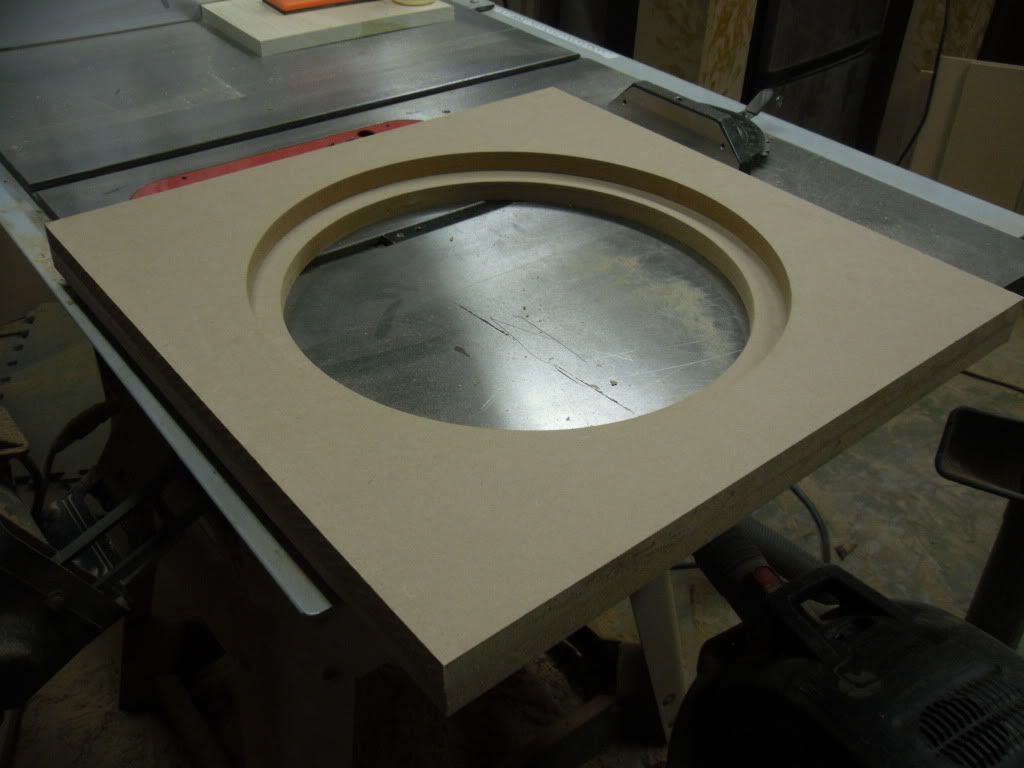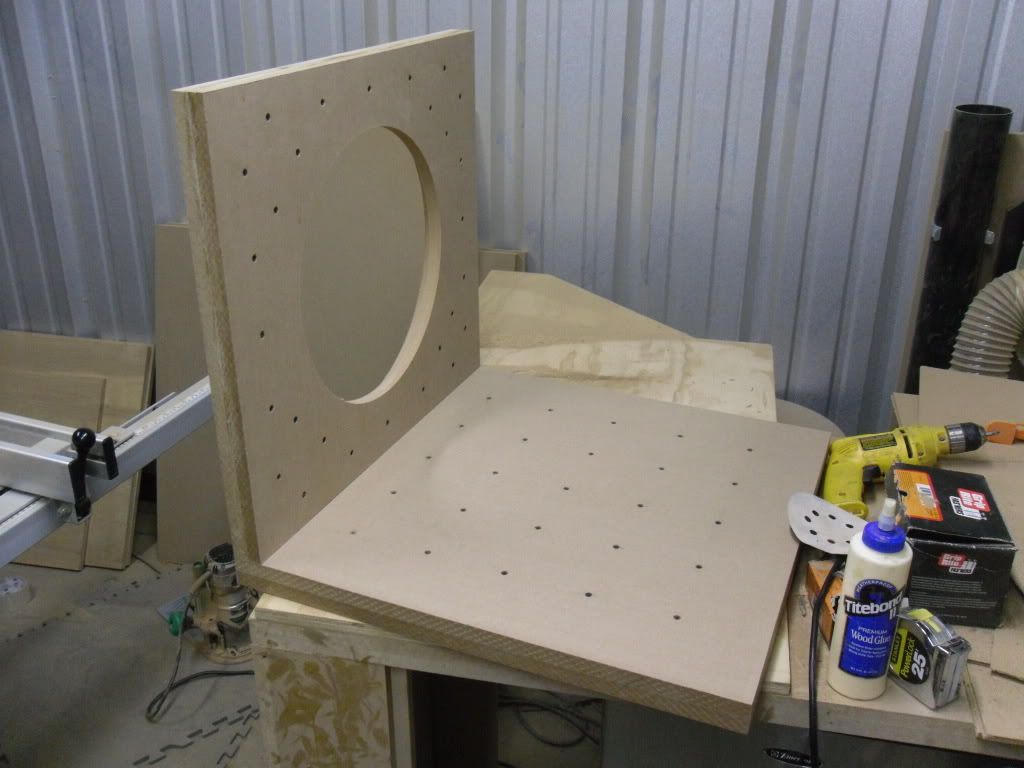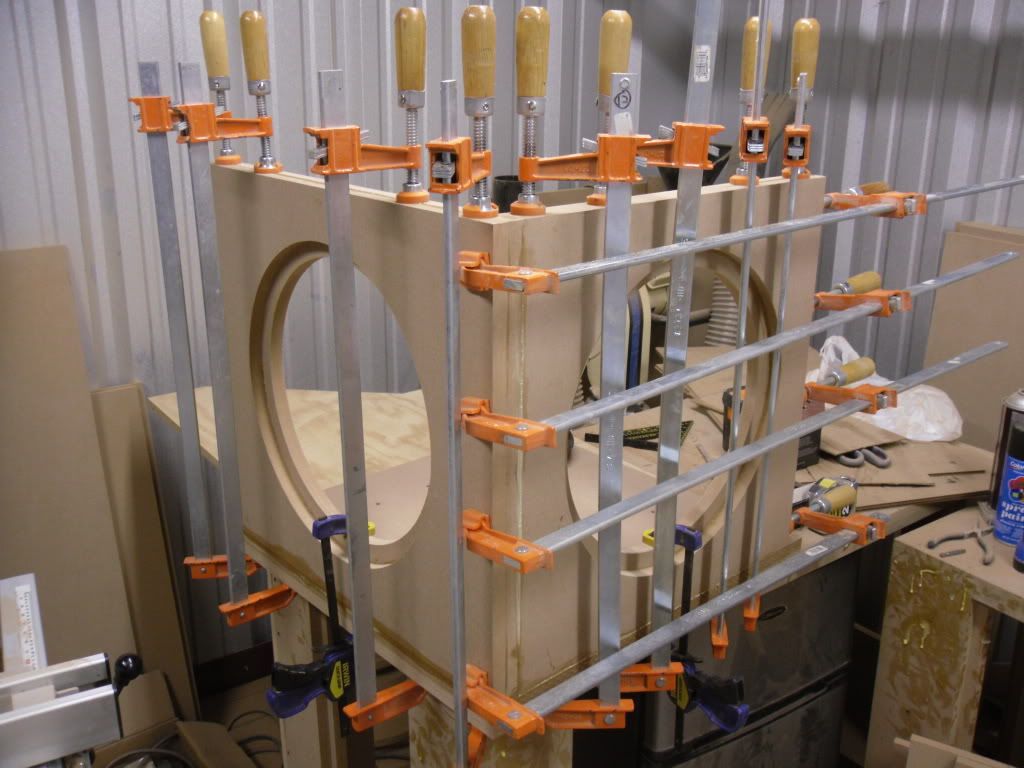 These worked out great!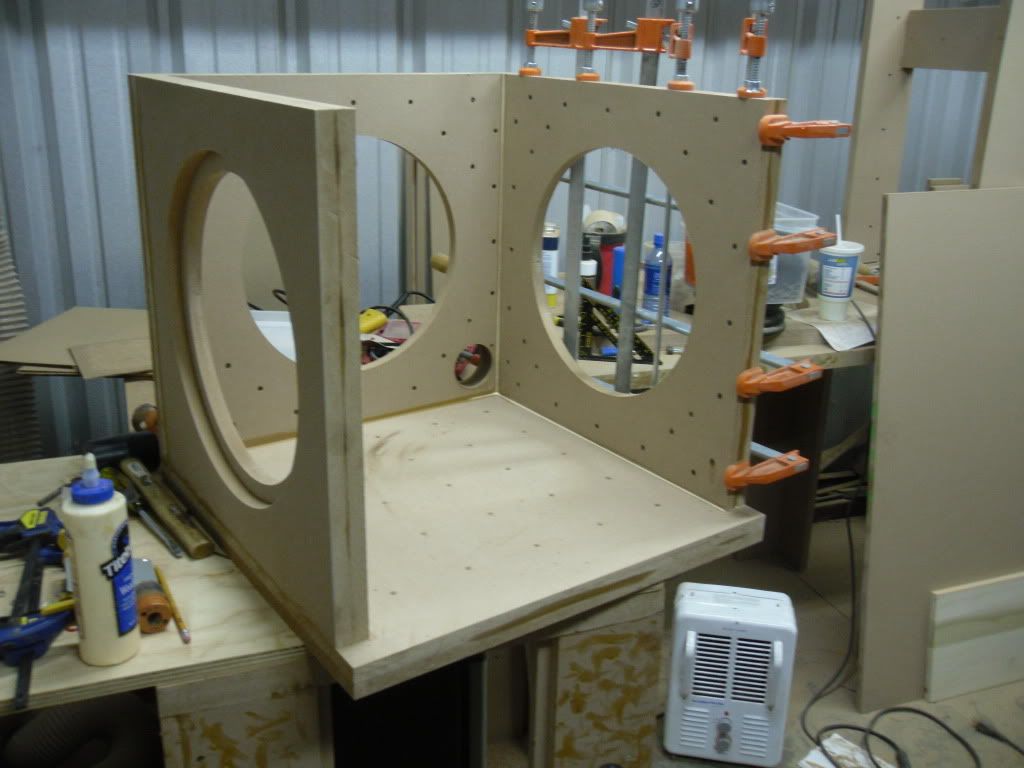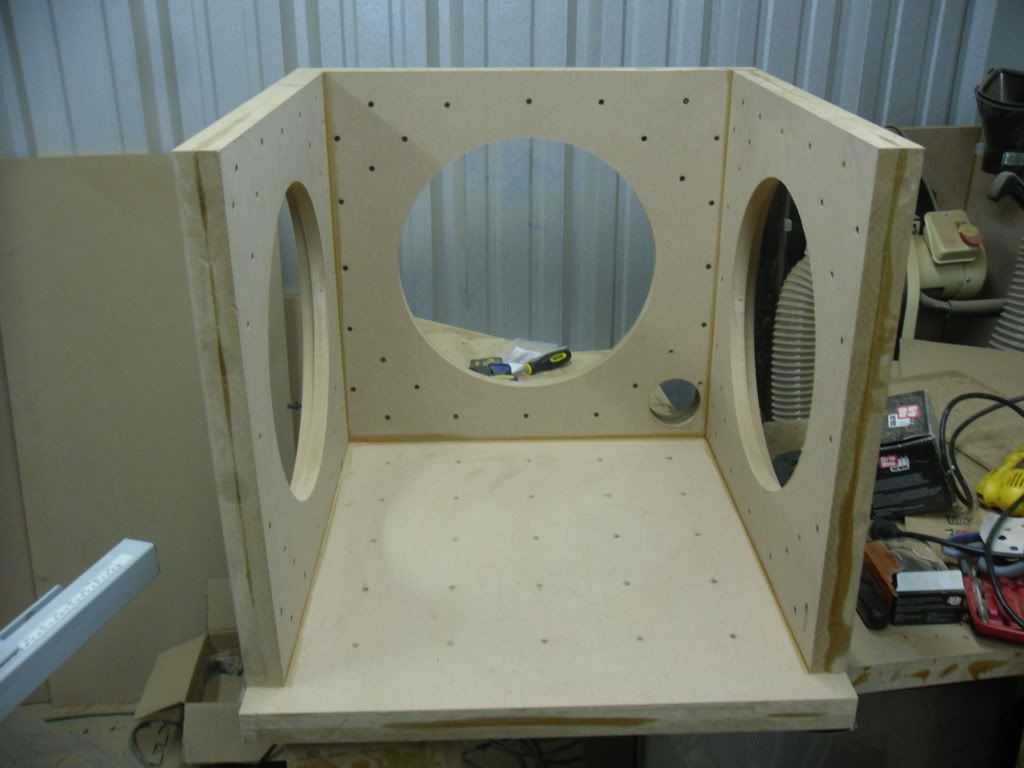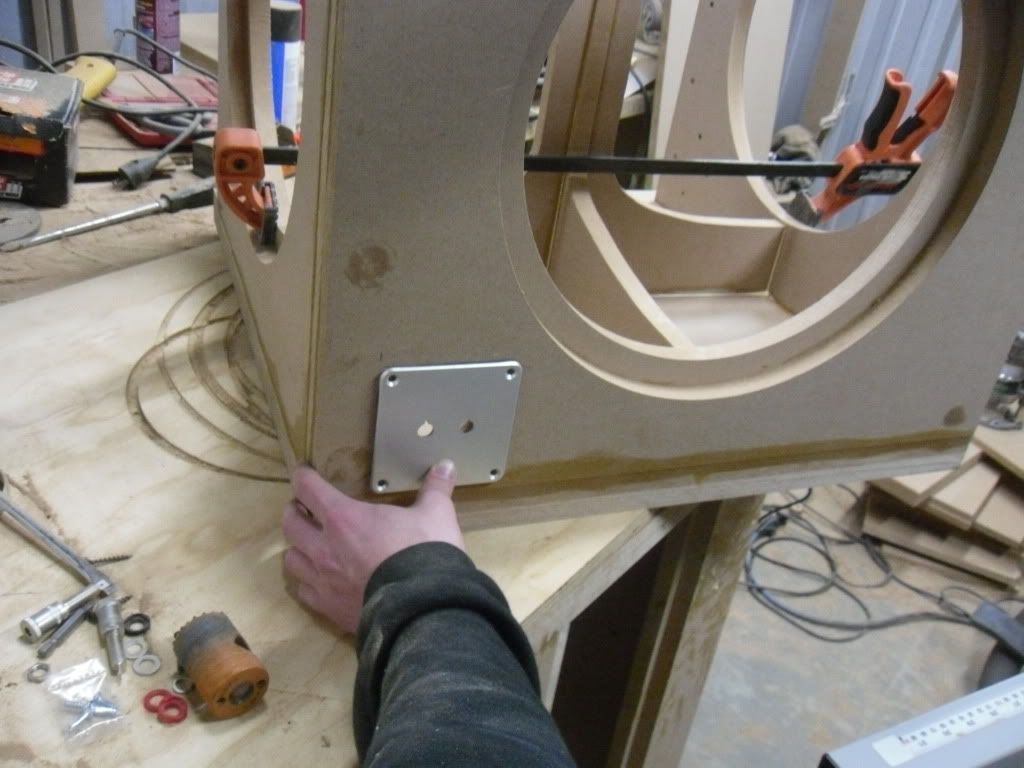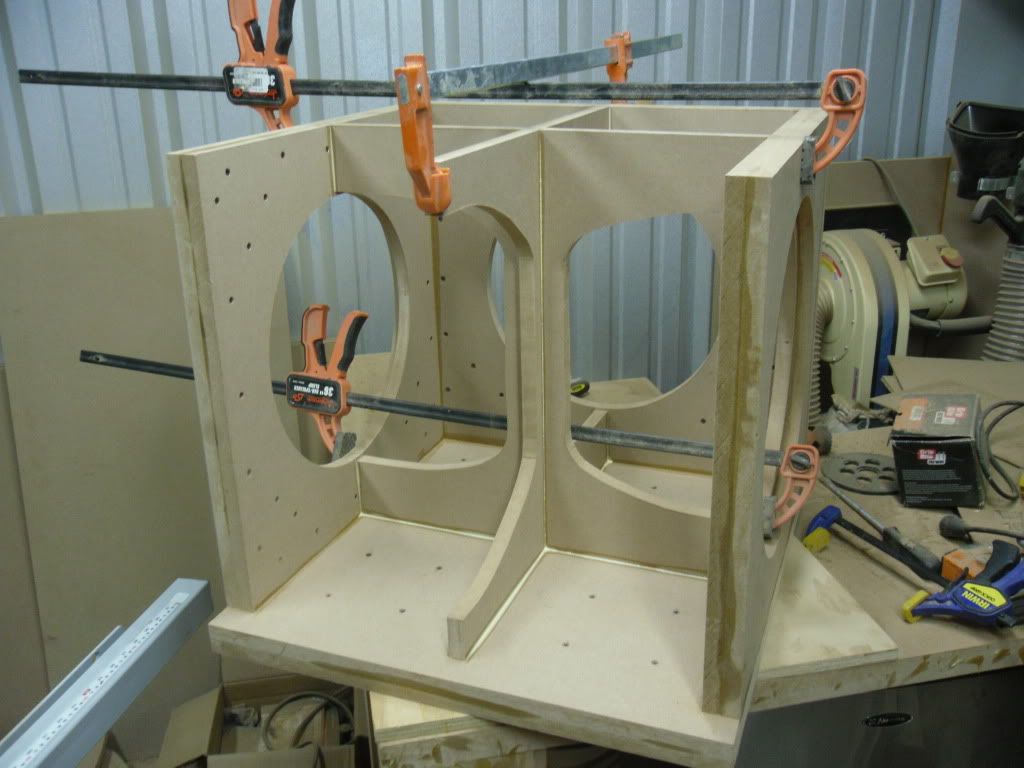 Feet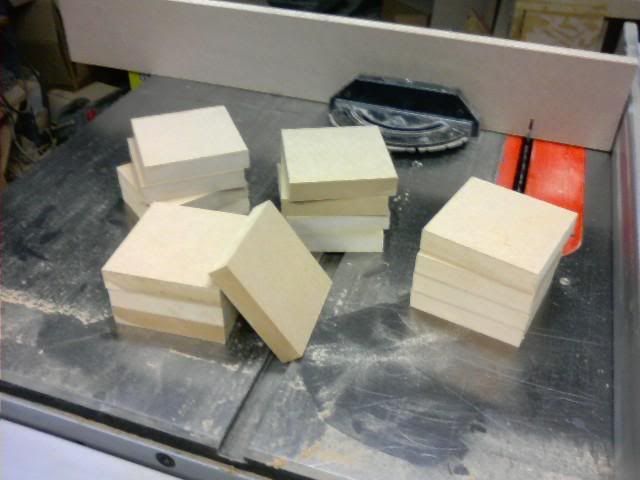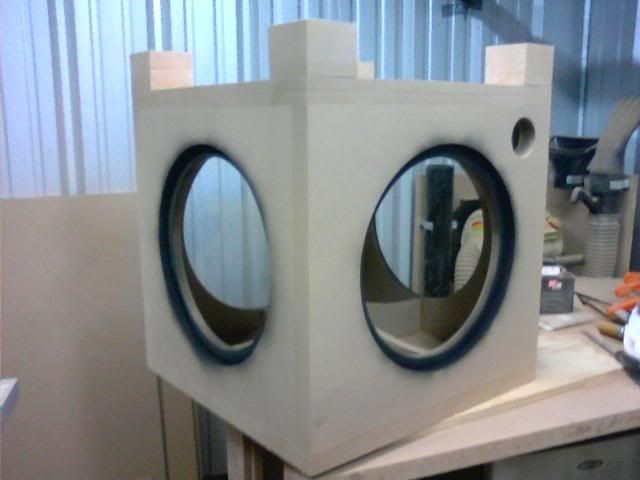 Had it sprayed with Reflex Polyurethane liner.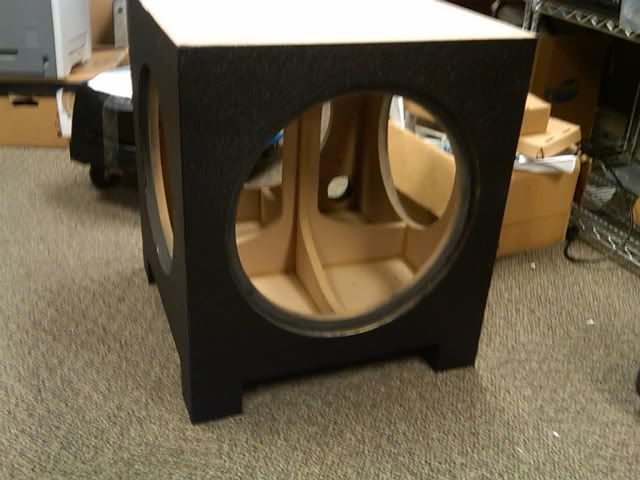 Cherry trim pieces installed.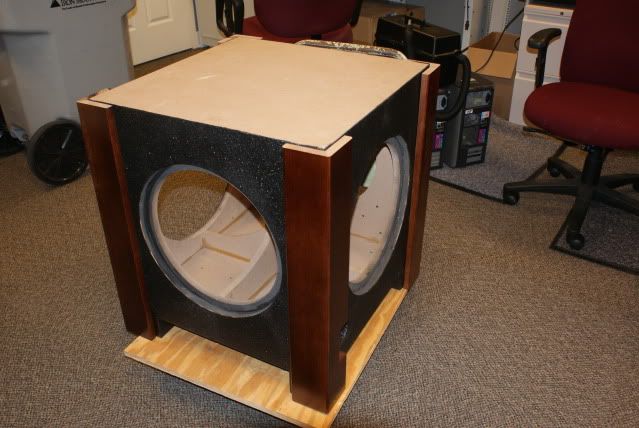 Granite prior to cut, finish and installation.
http://i47.photobucket.com/albums/f151/mtrainer
/sub/IMG00068-20091229-0938.jpg
8awg speaker wire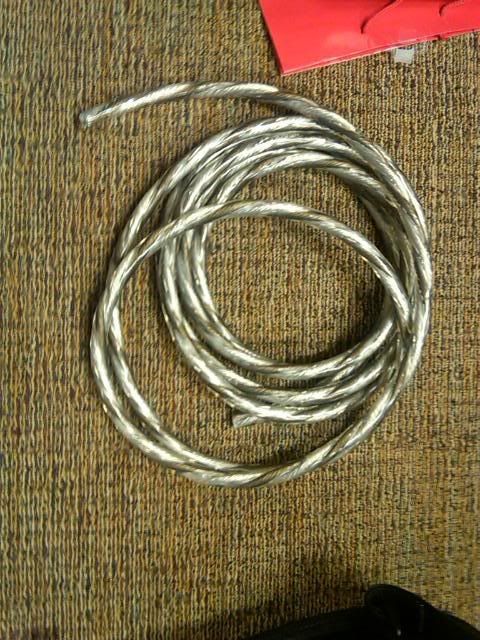 I changed terminals. Wire soldered to terminals and installed in plate.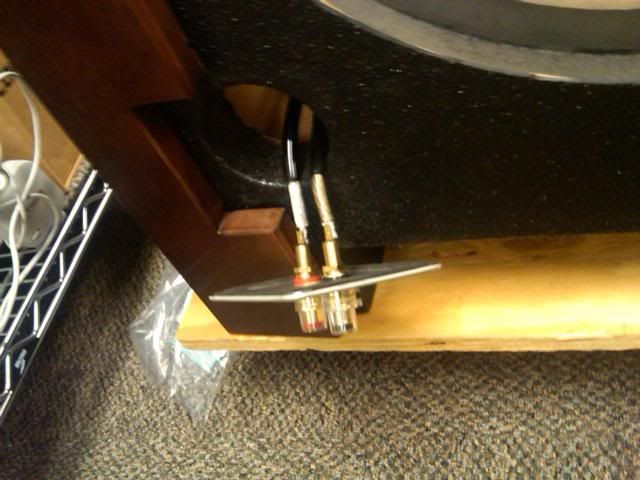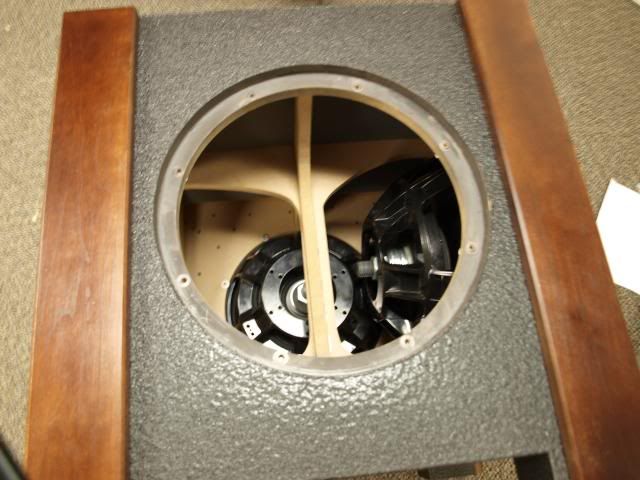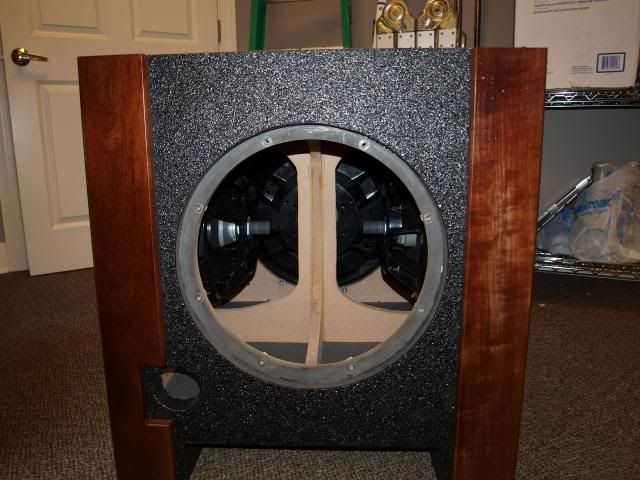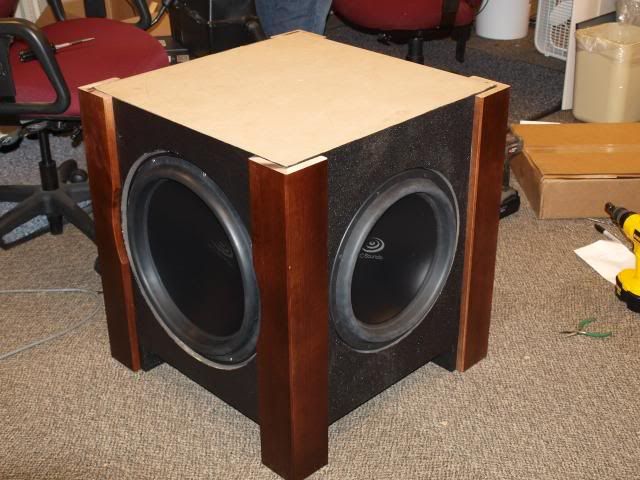 Granite for the top