Discussion Starter
•
#1
•
Well I recently completed my very first attempt at building a DIY subwoofer for my HT set-up.
I've spent the past six months of so reviewing build threads here and other forums before making my mind up a few months ago and deciding to go with the Tuba HT (folded horn) sub plans of Bill Fitzmaurice. I spent a good deal of time reading and reviewing the builds of others who've made this sub & although the size of these subs — 36 x 36 x 24.5" (or 36)— made me pause at first. Fortunately, the room I have could accommodate a box of these dimensions.
Here are a few pics of the process:
All made of 15/32" arauco ply from the local Lowes, held in place with 1-1/4 drywall screws & PL adhesive.
View over panel 1 looking towards panels 3 & 5 (braced):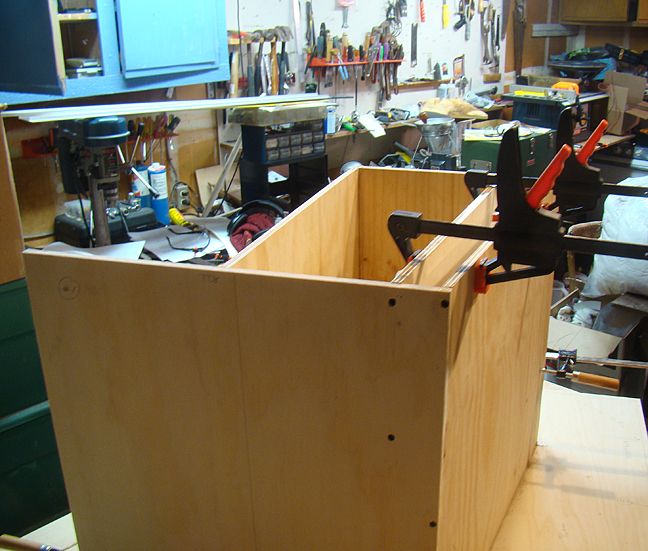 View showing the two narrow braces in place: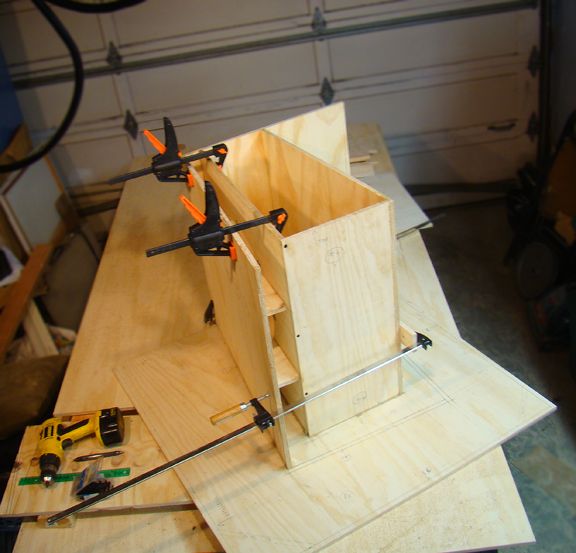 Detail shot of the narrow space in which I had to squeeze my big mitts. I did remember to predrill both braces so I could use both the PL and screws to secure them: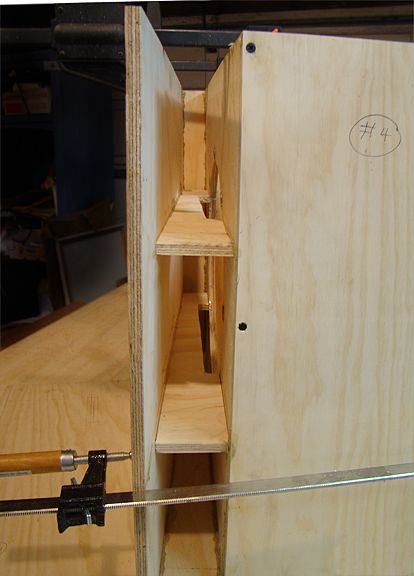 The horn grows....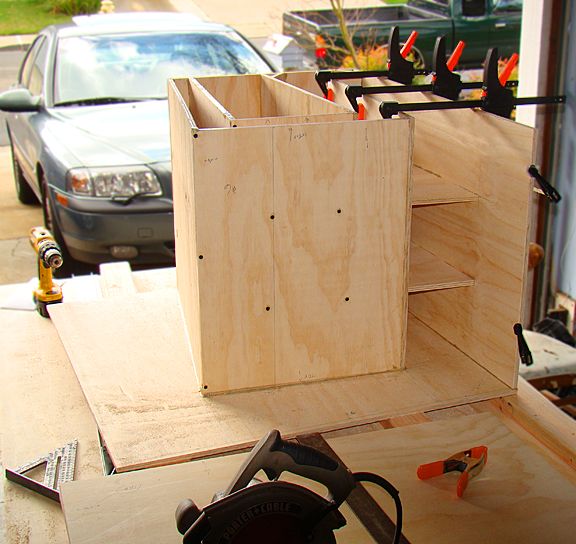 One final turn...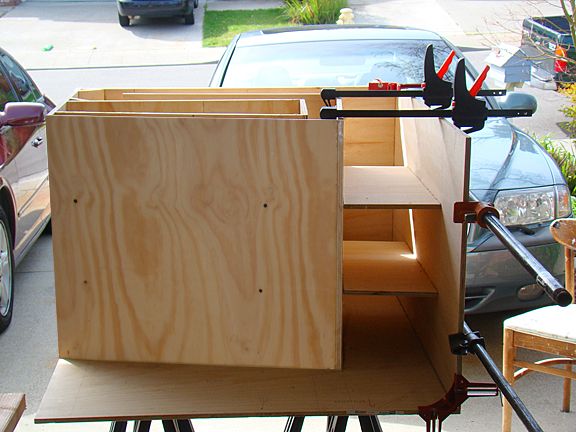 Horn mouth painted black...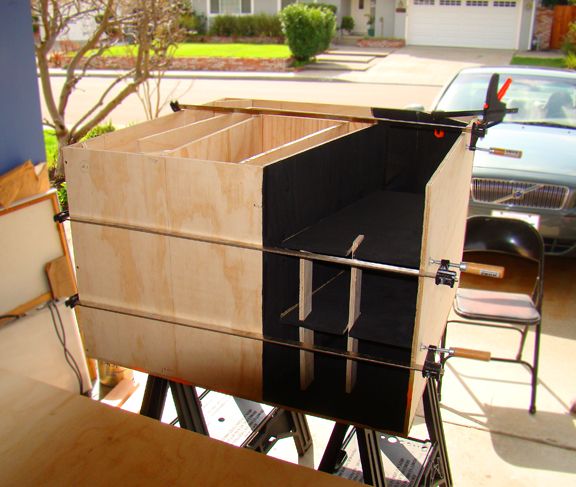 Top on...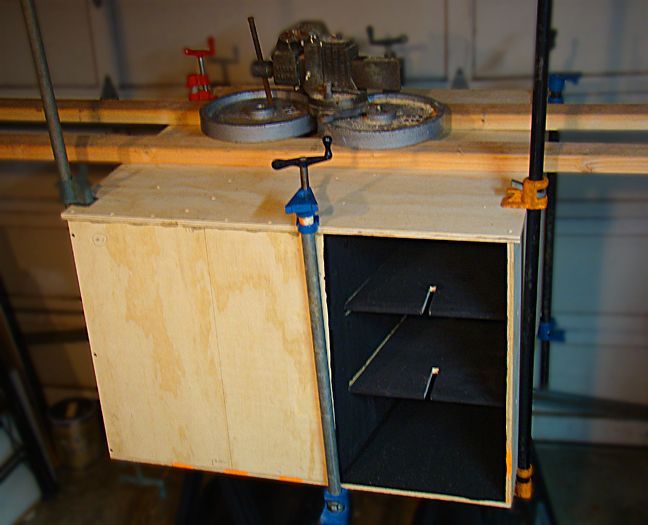 black primer...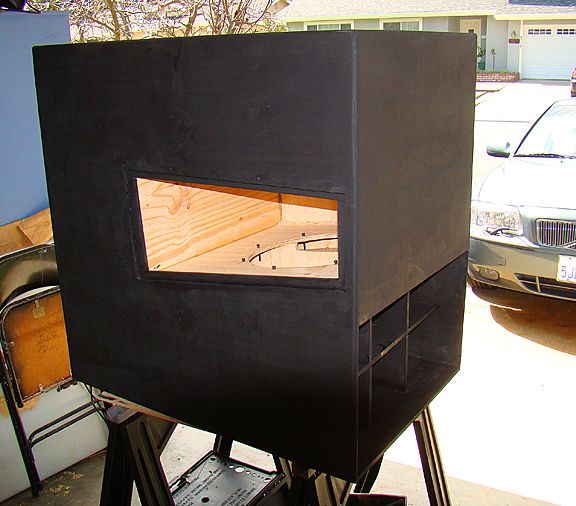 15" driver in place. first coat of Duratex....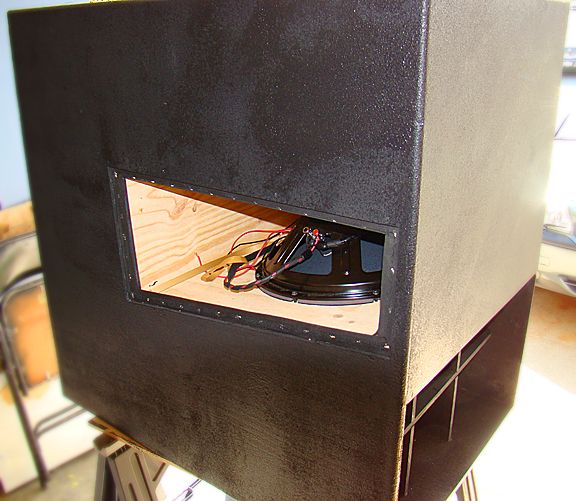 All done! Took about 6-8 days of a leisurely work pace to complete, but I'm happy with the way it came out!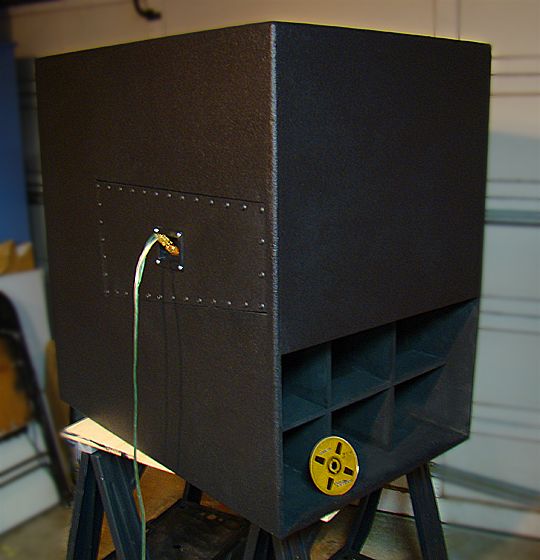 I initially ran some test tones through it from a bash 300 amp (25-80Hz sweeps @ about 20v) & the thing just rumbled & made me well aware of everything that was secured down in my garage (!!)
It's now in place in my upstairs HT room and I'm in the process of running REW & figuring out how to best integrate the sub into my system with the BFD. More fun ahead.....