Dayton 10" RSS256HF - $130/shipped from eBay
Stryke Audio 350 watt plate amp w/ 6 db boost at 30Hz - $110/shipped from private seller
Probably $50 in wood, paint, etc. Paint is Rustoleum "Aged Iron" textured spray paint.
External dimensions - 15" wide, 15.5" deep, 15.5" deep
Approx internal volume - 1.47 cu ft, minus .40 cu ft for internal amp enclosure nets 1.07 cu ft.
No stuffing, but I did line walls with speaker box carpet.
I don't have any means to do precise audible measurements. It hits hard and tight. Blends great with a pair of PSB Alphas.
Photo of all but baffle painted with flat black base coat.
Photo showing rear amp cutout.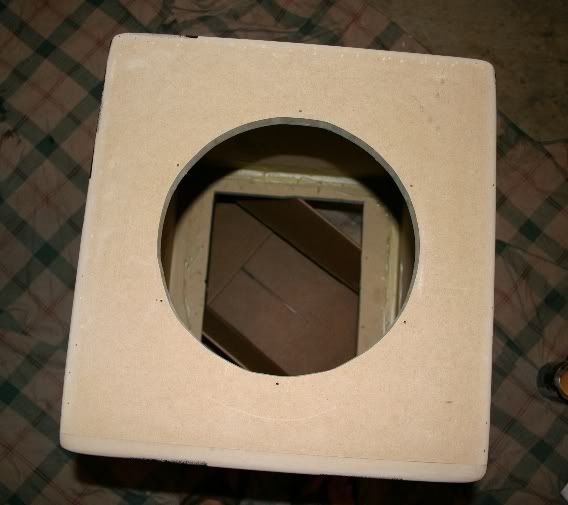 Photo showing internal amp enclosure and result of 2 cans of Rustoleum Aged Iron spray paint.
Amp installed.
Photo showing beige speaker box carpet lining inside walls.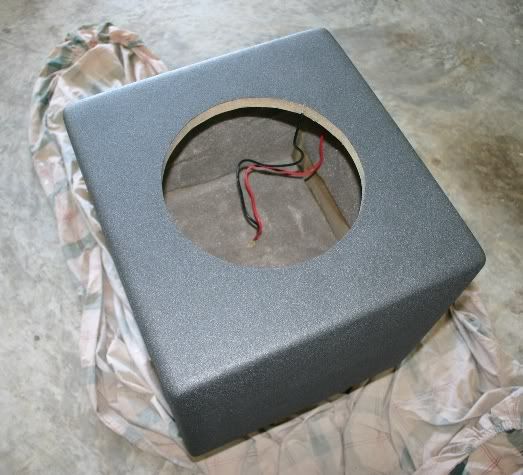 Sounds good !!!!!