Discussion Starter
·
#1
·
I'd like to thank NEO-Dan (AVS) for his cutsheet and design and Sherv for the motivation to get this project rolling.
Here is the design I used (courtesy of Dan):
I had the worker at Lowes cut the sheet into three sections (the two sides off the end, and then down the middle) to make it easier to handle at home. He made accurate cuts. My dad and I cut the rest with a circular saw and guide.
Today we began the assembly.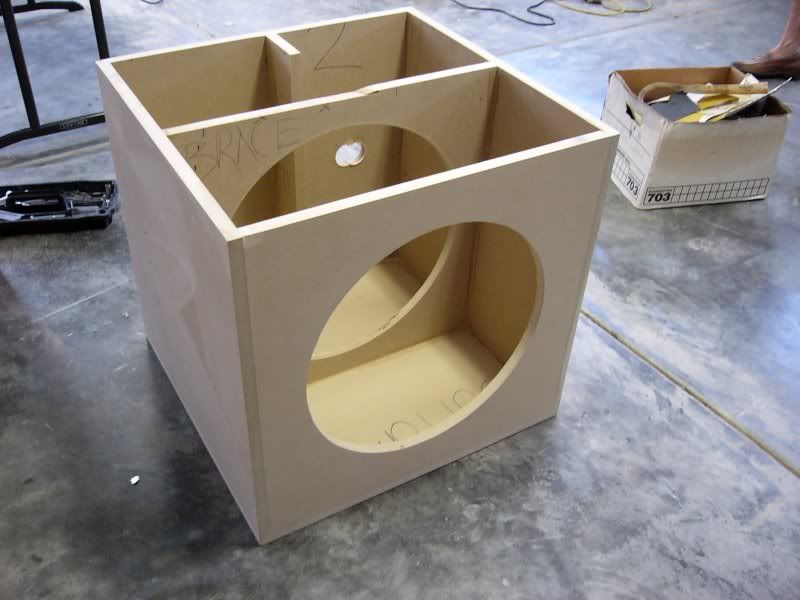 The top of the middle brace is a bit fubar, but the other sides are good. The blade on the circular saw was bending a bit.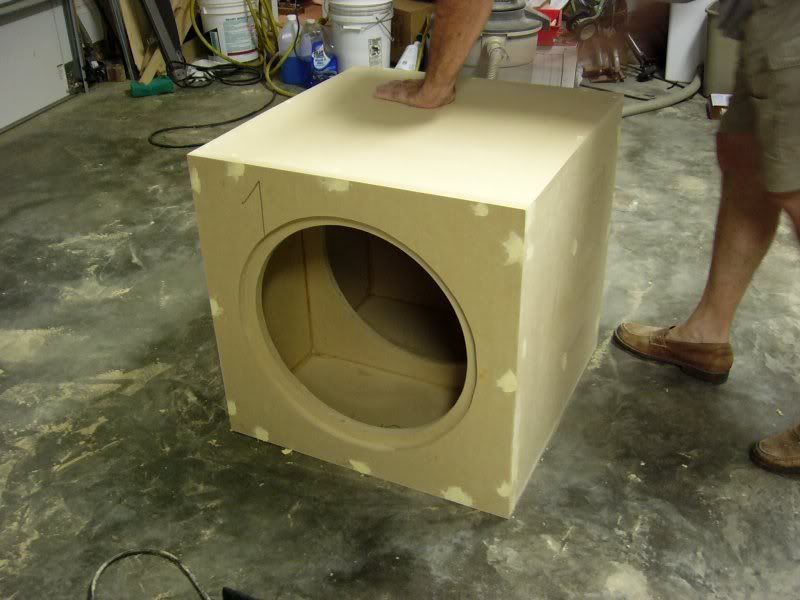 We countersunk all visible screws and then filled the holes with putty and sanded plenty. I wanted to go for a different color than the usual black and decided on a
red wine color.
In the pictures below only the red primer has been applied. One can was enough for about 1 coat. We noticed the putty filled holes don't look perfect, so we're gonna work on those tomorrow before we put anymore primer on.
At first I will power this with my XS900 bridged...until I have put it through its paces. I might just buy another amp for my TC-2000 sub, like a used Ep2500.