***EDIT 1/11/2014
Some newer photos taken with Canon T3i. Still learning the camera but these are better than the previous set.
Picture from doorway entering Theater.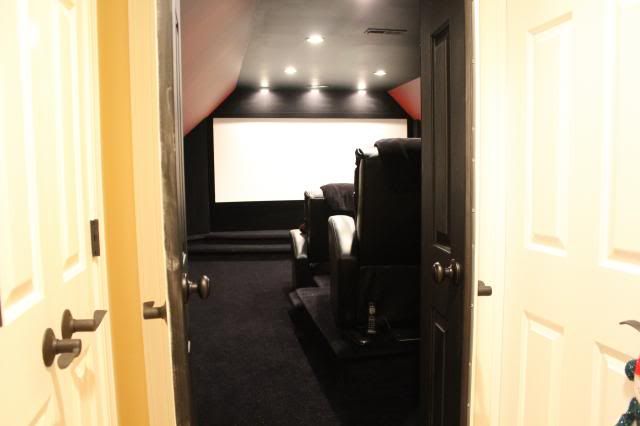 Entering the Theater with lights on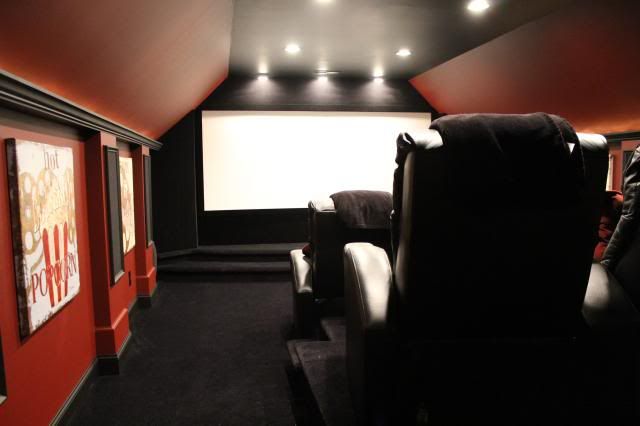 Similar photo with less light
Similar photo a bit over exposed so you can see everything a bit clearer - but colors are off.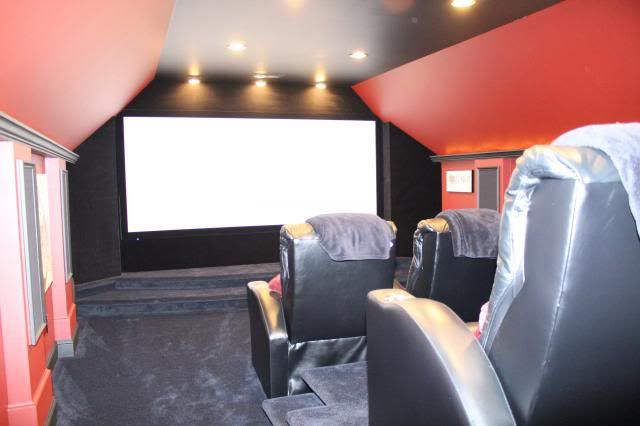 From just behind second row seating.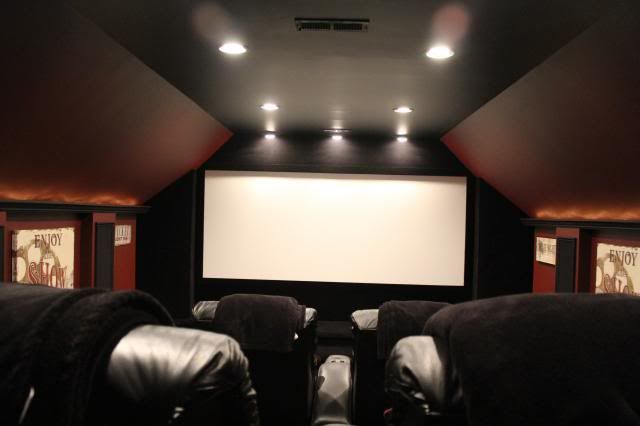 From directly in front of center of screen facing seats. In the back right you can see the fabric door I built to conceal the A/V rack.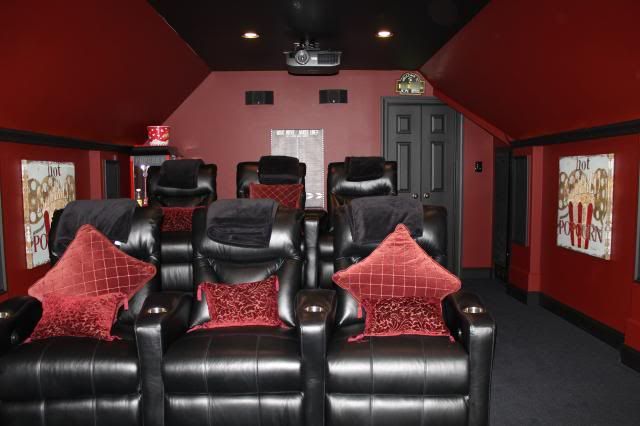 Angled shot from the front.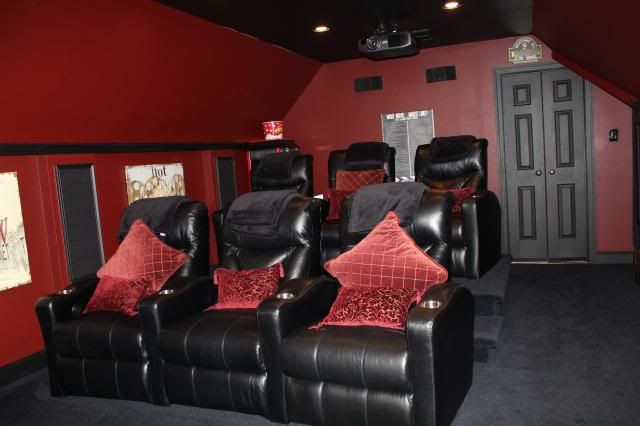 Well, had to leave the last theater behind because we moved for a job. I was in Connecticut and now I'm in North Carolina. We have been in the new house for a little over a year (and boy do I miss the theater!). Unfortunately, it is difficult to find houses with basements so we did our best to find a house with a room that could be transformed. The house we bought has a bonus room above the garage, and although not ideal, I could envision a theater.
Over the year there have been other projects that had priority over the theater, but I am finally at the point where I have started the build and thought I'd share it on this forum. I plan on indexing the progress with quick links within the thread (if I can figure out how). So here we go...
*** Reserved for final photos
Index
A)
Plans/Drawings with measurements
B)
Electrical/Wiring Layout
C)
Removing Carpet
D)
Wiring, Moving HVAC Vents, Installing Can Lights
E)
Drywall Patching and Painting
F)
Stage Build
G)
Riser Build
H)
Window "Plug"
I)
Carpet Selection/Install
and
here
J)
Crown Molding/Rope lighting
K)
Front wall Treatment/Bass Traps
L)
False Wall Build
M)
Column build and install
N)
Rack Closet/Rack Build
O)
Screen Build
P)
Screen Wall Fabric Frame Install
Q)
Baseboard and trim install
R)
Seating
S)
Wall Panel, Decoration, Popcorn/Candy Stand
T)
Rear Speaker Upgrade
U)
HTPC (final)
- Link to build thread in my signature