Discussion Starter
•
#61
•
So just to make sure I am not crazy here.....
Here is a side by side of my existing v my planned DIY build.
More info about eD sub I have here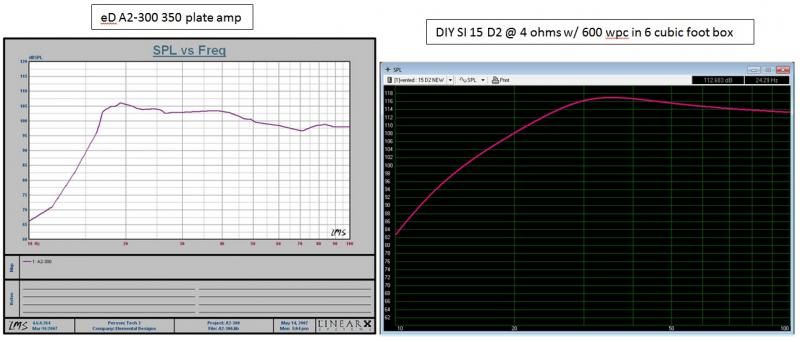 I see the DIY as being leaps and bounds better, and thats doesnt account for duals. I am pumped for the big difference in the low end as I see that as being a HUGE gain.
I realize their is a wattage and enclosure size difference, but it is what it is....
Although I could always look for another eD and then just a SMS-1 and still have some money left over....
Thoughts?