Discussion Starter
•
#1
•
Greetings. I'd appreciate some input from the experienced! I built a new addition to my house last year. It's a sunroom with 2x6 construction, insulated, crawl space underneath (about 750 cu ft), etc. The room was designed as a view to the back yard, not a home theater. Here's the room last year before we occupied it.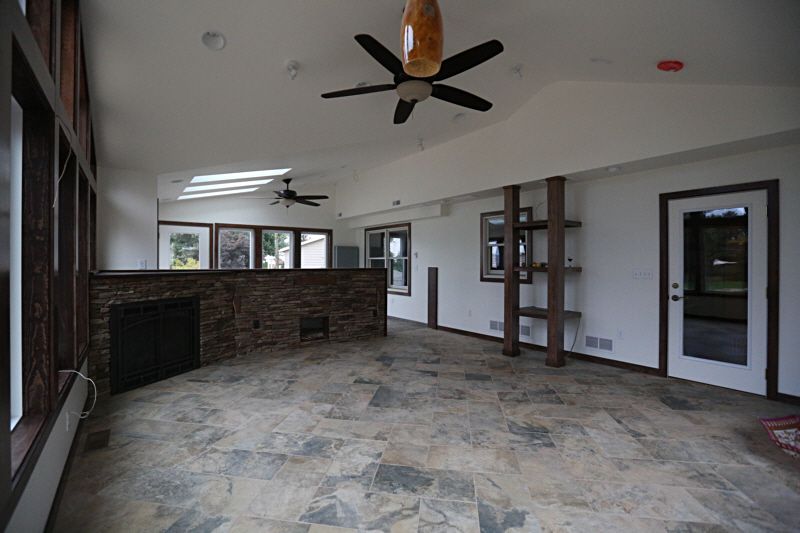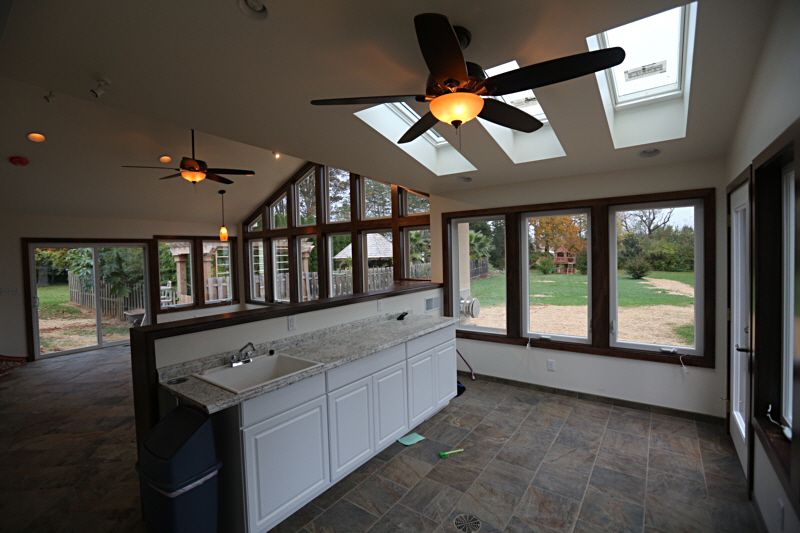 The 2 vertical posts were structurally necessary, so I had the builder turn them into shelves figuring the floor space would be for a sub. Planning ahead, right? I've wanted an IB subwoofer for about 5 years now and was getting closer to pulling the trigger here lately. My problem is that now the sunroom is where we spend 97% of our at-home awake time. Why put an IB sub in my living room that I'm never in anymore? The existing sub is a JBL pro 15" 2226 driver in a ported box tuned to 40Hz.
Here is the room occupied. Pardon the mess - kids!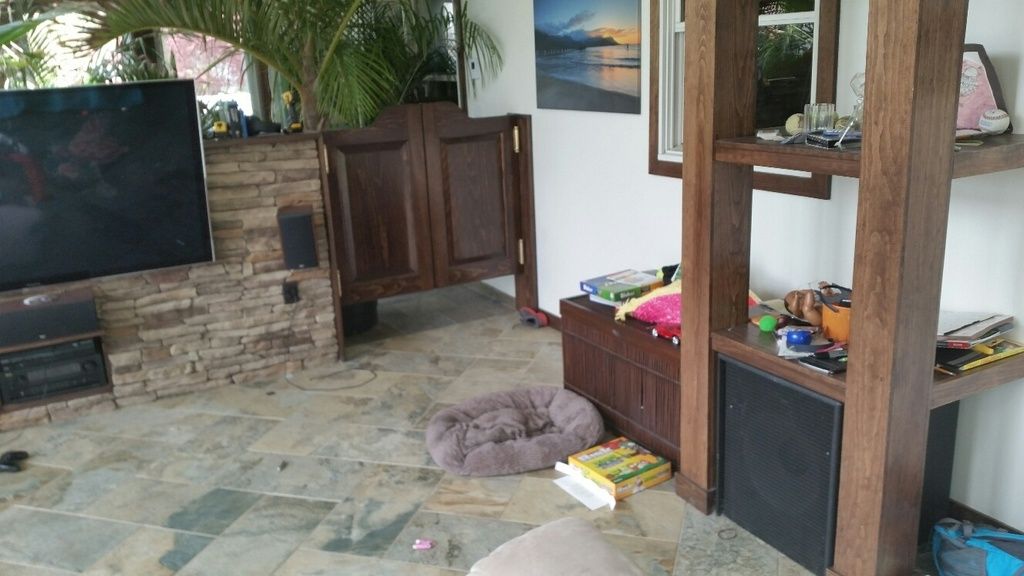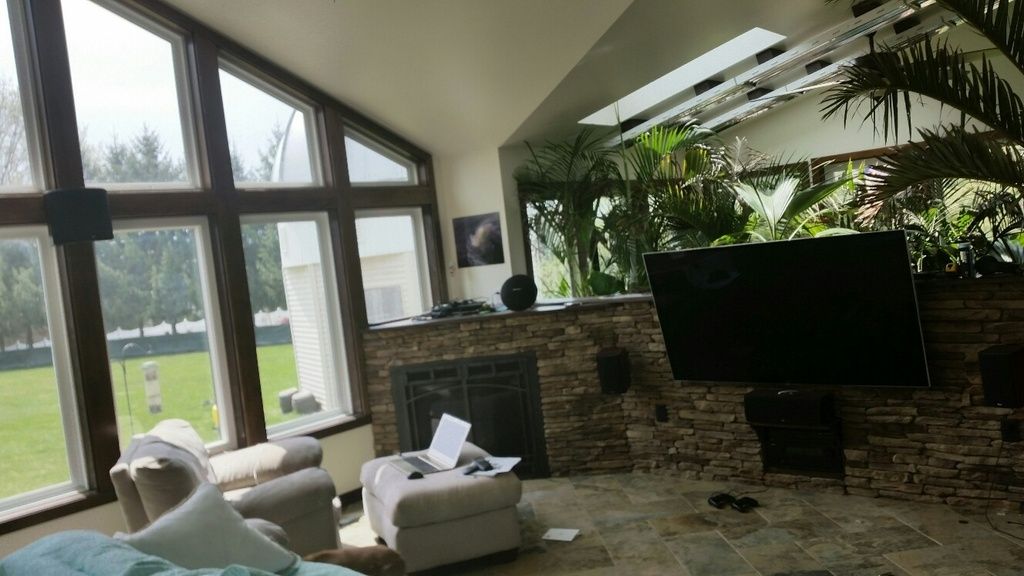 As usual, there are several issues involved with installing an IB sub in this room.
This room was built for looks. Sound treatments are almost certainly out of the question.
The floor is heated with electric heat pads. I'm not sure if they can be cut/repaired. I have my installer looking in to this.
There are no heat pads under the existing sub. If I remove the sub and cut my hole there, that's an option, but from all the reading I've done, I'm supposed to move that thing around the room and test for the best location. Calibrated mic is on the way.
If I did put the IB sub under the floor, under the shelves, would the shelves somehow interfere with airflow and/or sound capability of the new sub?
I'd like to build a cube manifold with 4 Fi IB318s. What do people normally do for floor installations? The joists are on 16" centers. A 7 sq ft. unobstructed hole would get too long. Is it OK to straddle a floor joist? What would be the minimum "acceptable" area opening?
Has anyone done an IB sub in a room with this much glass? Does this present any problems?