Discussion Starter
·
#1
·
Hello everyone,
I am having a new home built in which my home theater area will be in the living room and I need to decide the locations for in wall wiring and speaker placement for 7 channels. I will also pre-wire for 4 sub connections and may pre-wire for heights/wides. Also anyone's insight on pre-wiring for ethernet If anyone has experience with a similar room. I would love to get your input.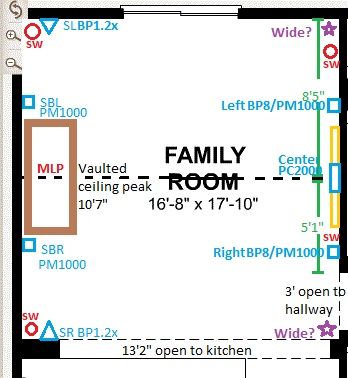 This is a picture of the same room showing what will be front right of the MLP. I have to keep all speakers on the front wall. I'm still undecided if I will use bipolar tower speakers front L&R or direct radiating bookshelf matching the height of the center channel speaker. I plan of having the front L&R's around 4' left and right of center line of the room due to the arched opening to the hallway.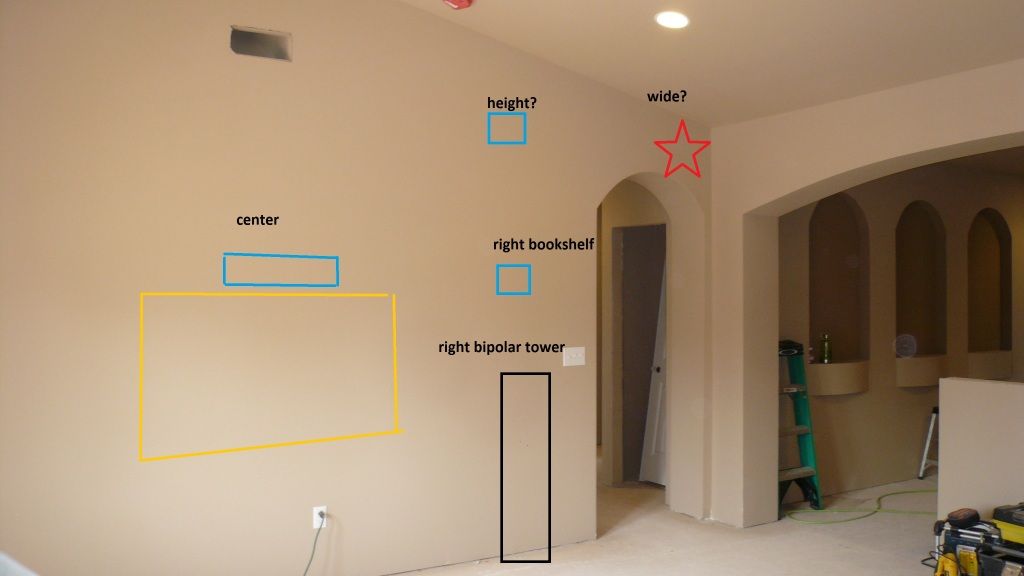 All advice and opinions are appreciated! Anything you can think of that you would do before the drywall is up that you kick yourself for not doing? Also, I plan on using a satellite dish, any idea's on pre-wiring the exterior for a clean installation?
Thanks and have a great day!