Discussion Starter
·
#1
·
I am trying to get some good measurements for my new HT room.
This room will be used primarily for movies and sports, some 2 channel listening.
I am having a difficult time getting the levels set correctly. I balanced all channels using my trusty old RS meter (to 75 dB). Next I go through the REW setup and calibration process. I have a couple of problems. First, as I plug in each speaker, I am finding that just about every time, I have to adjust the volume on my pre-amp so that REW can get a good signal. I then go back into the config and do the Calibrate SPL process again before I take my measurement.
It seems like the measurements between speakers are at significantly different levels, and I assume this is not the proper procedure.
My next issue is with my subwoofers. I have an Integra Research RDC 7 preamp hooked up to my 2 subwoofers (Sunfire signature MKIV, and a new HSU VTF-2 MK3, the HSU is in the middle on the front wall, the little sunfire is behind my seating in the middle of the back wall). I have the crossover set in my pre-amp to 80, and the crossovers on the subs all the way up (sunfire), or off (HSU). the problem is, according to REW, I am still getting sound above 80hz. I am considering changing and setting the crossovers on the subs... my main speakers are set to small (although their FR supposedly goes down to 20Hz).
I have some graphs to show you that might help to figure out what I am doing wrong:
First, the HSU sub:
Next the sunfire:
Both subs together:
Now the left speaker: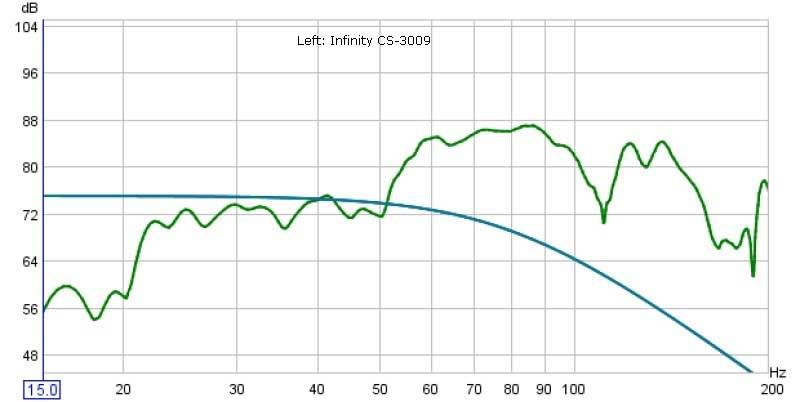 and last the right speaker: