Discussion Starter
·
#1
·
What is the difference between a null and a dip?
Here is the frequency response of my dual SVS PB13 Ultras. I know I need to get the subs out of the front corners, but I can't do that right now because my entertainment system takes up 3/4 of my front wall. I know I have a lot of room gain because of it.
How does the graph below look? Do I have a null between 35Hz and 70Hz or is a more of dip because it is less than 5dB under 75dB? What about between 80Hz and 120Hz? That region is a bit narrower.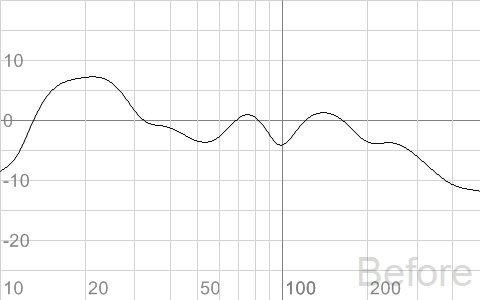 Just in case you are curious, here is my current frequency response. Also, I don't have any room treatments. I have a buddy that wants to help me make some "free" room treatments out of fiberglass insulation boards. He is an electrician for a company that makes fiberglass insulation, so he can get me all the scraps I want. I have taken advantage of this many times!