I recently finished full-range measurements on my 5 channel HT and I decided to take some near-field measurements. The graphs produced all show a rather steep roll-off above roughly 14KHz. I expect to see a gradual roll-off in the treble at my listening seat 12 feet away, but all of the measurements below were taken just 3 feet from the left speaker. My speakers use a Scan Speak silk dome tweeter that is supposed to have response out to at least 25KHz.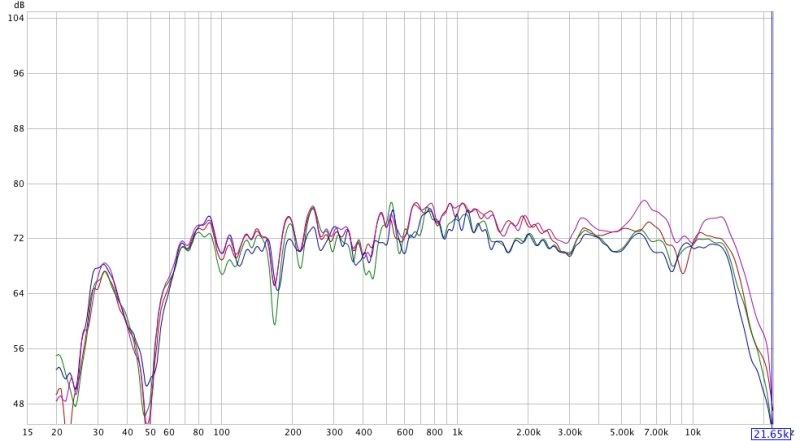 Is there a setting in REW that would limit my high-frequency reading? My starting frequency is 20Hz and the ending frequency is 21,999.
All of the measurements above were taken with the mic tip pointed up (as I believe it should be), but I also tried pointing the mic at the tweeter.
I'm not sure what to make of that graph other than there is still a sharp drop off above 14KHz.
It could be a problem with the speakers, but I'm trying to rule out testing errors first.
Thanks,
- Tim