Discussion Starter
•
#1
•
Hi all, I wanted to share my experiences with the Chase Home Theater products. I have 4 sho10s as surrounds to my Gedlee Abbeys and Nathan (center) and and 18.2 and 18.T. I started with the beta 18.2 in 2010, and recently added a second 18.2 to help me smooth out the frequency response. I also picked up the Sho10's because I wanted to see how they would compare to the Earl Geddes fabulous speakers. If they came close, I would use them as surrounds, as Earl's speakers, while amazing, cost an small fortune and take 2-4 months to have built. (in fact, you can't get them made from him anymore, he outsources builds completely now)
Sho10's have arrived and I set them up. Since I'm still waiting on mounting hardware, I set them up on some homemade stands next to the Abbeys for some quick listening impressions.
Here is a shot of the original 18.2 I bought a few years ago. It was one of the first to be built. Love it's meaty looks: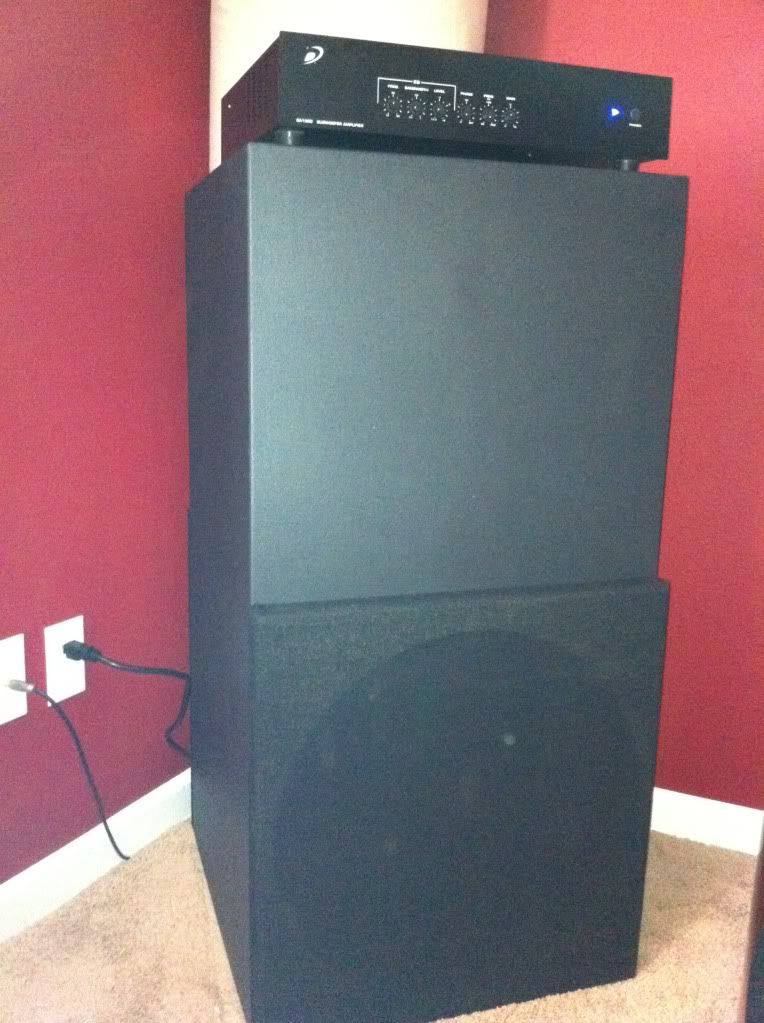 The Sho10's arrived save and sound by pallet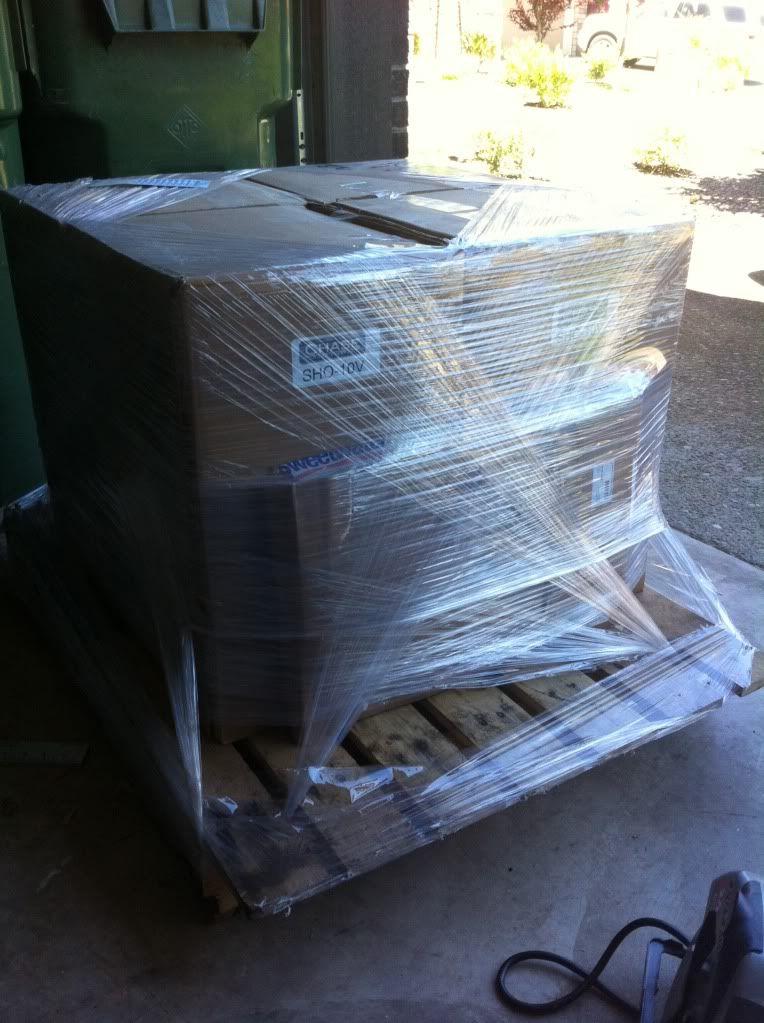 Got them all setup next to the Abbeys for some quick first impressions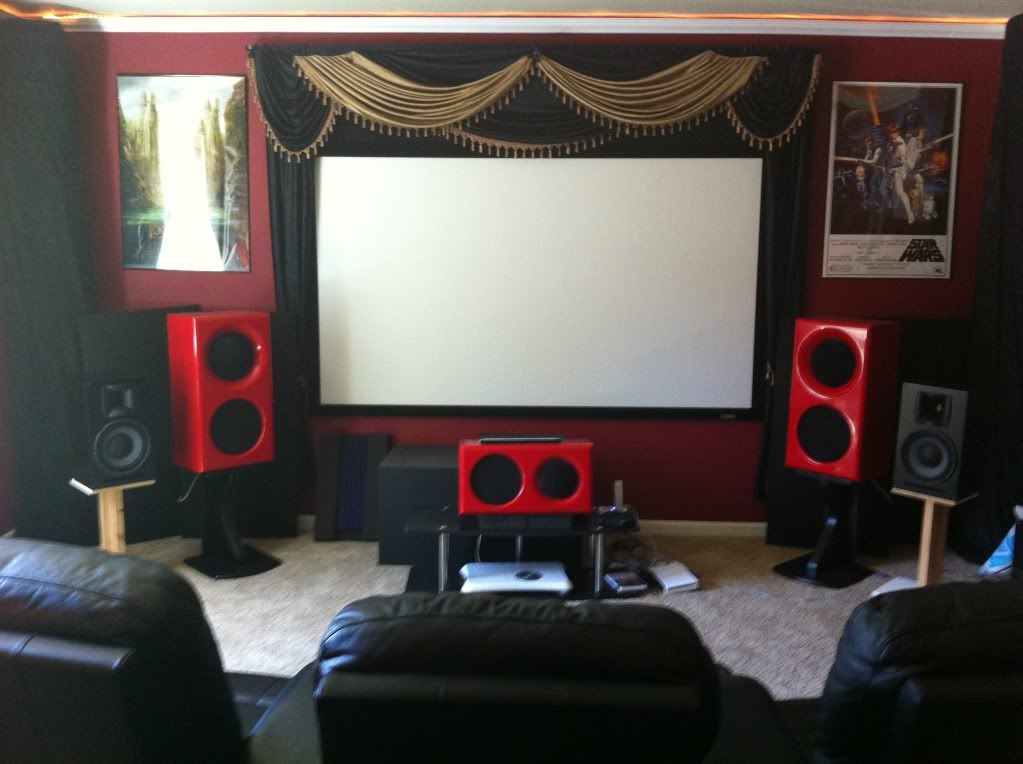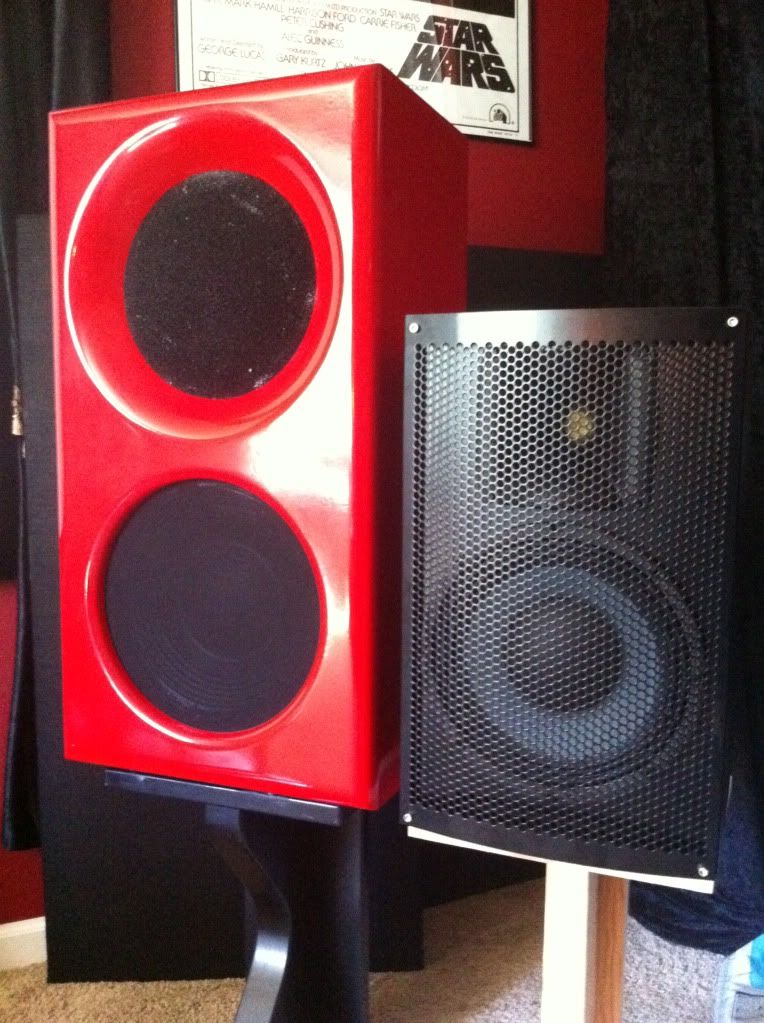 After listening to them for quite some time, I'm still amazed by their impressive detail. Lots of subtle detail comes through, particularly with accoustic guitar and jazz. They don't paint quite the holographic image that the Abbeys do yet, but they come close to the Abbeys. The Sho's are also 1/5 of the price, so I don't expect this to be apples to apples, but the detail is very solid. Much better than the Rockets that the Abbeys replaced.
Couple of shots of them on the walls: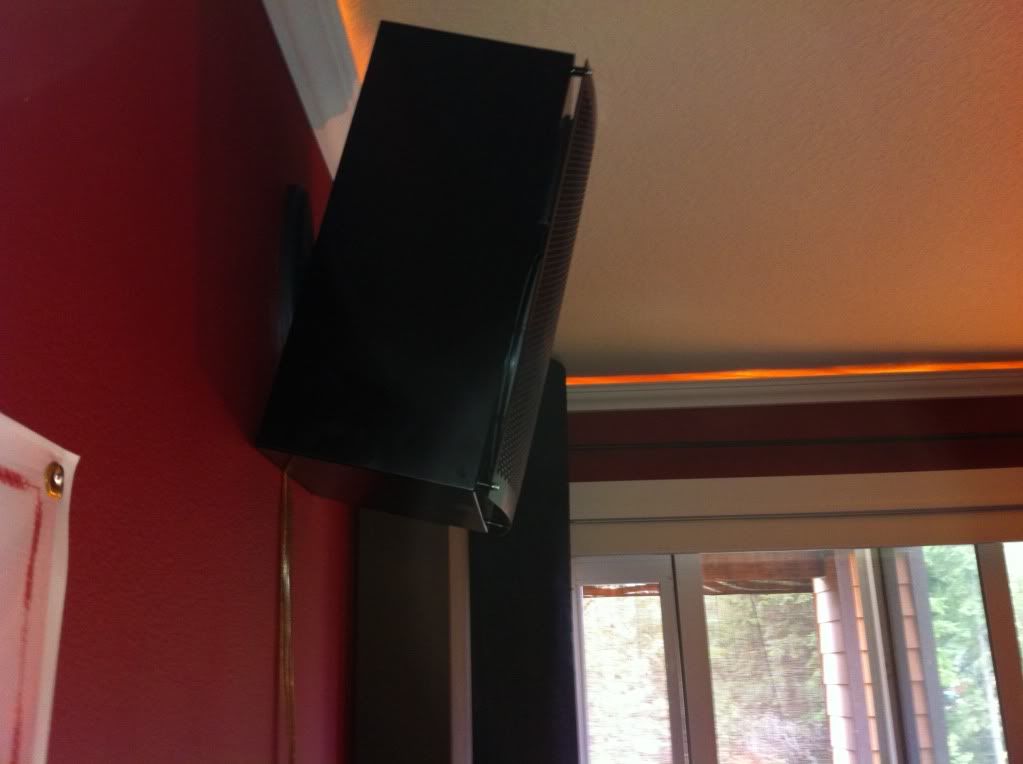 As to the second 18.T, wow!
I tossed in Tron Legacy one morning after it arrived and scared myself half to death from the opening fireworks sound from the Disney intro. That's right, the opening screen with the Disney castle. I though someone has light off fireworks in the house.
Tron was rediculous, I know that, but I think I might have ruptures my spleen some of the scenes. Just so much concussion going on now. I had the AVR at -20, which was my normal movie watching volume. I had to dial back the subs a bit more even, with all that crazy displacement going on.
Having 2 pairs of 18's really did balance out the bass response across the seats as well. Overall, this is a game changer for me. 1 was good, but this is so far beyond good. It brings a little of visceral involvement I have only heard in the highest end listening rooms at audio shops.