Discussion Starter
•
#1
•
Index
PFG Introduction and Initial Performance Shots (Posts 1-4)
Theory and Further Testing and Discussion
This is a new gray made from Kilz2 and Aluminum. I say 'pigment free' because other than the pigments in Kilz2 no conventional paint tint pigments were used. For now We'll shorten it to PFG until a better name is thought up.
Preliminary testing is looking very good so I decided to take this out of the teaser thread and start a thread on it. This is still in a beta stage, but moving further along. Someone questioned me about doing some teases, but there's nothing wrong with a little tease now and then as long as it's not just that, a tease and nothing materializes out of it. That is not my intent.
Okay, so we know it has Kilz2. I used that because it's inexpensive and I already have a couple gallons of it. Testing is promising enough that I am going to make a test panel using Luminous White.
So the Aluminum part. It's a paint comprised of
Resin
Mineral Spirits
Aluminum
and Water
That's it.
[img]http://i96.photobucket.com/albums/l190/wbassett/HTS/ScreenReviews/PigmentFree/th_PigmentFreeGray002.jpg[/img]
I made up two test panels, one with a 3:1 ratio, three parts Kilz2 to 1 part Aluminum. It is gray as can be seen here and the 3:1 panel is darker in shade than Sherwin William's Gray Screen, but not down to an N7 shade of gray. The 4:1 is slightly lighter, but still darker than GS.
I did some preliminary screen tests and have a SW Gray Screen test panel for a side by side comparison since I know GS is a solid performer.
The 4:1 panel seems to be a little better but over all for shades getting this dark I was pretty impressed with both the 3:1 and 4:1.
Here is a lights out shot, 3:1 on the left, 4:1 on the right, with a light gray (roughly N8.5) as the background screen.
I was pretty impressed with not only the blacks but the overall image. The shot above makes the background screen look washes out and almost like it was a lights on shot. Previously that screen was looking exceptionally good on its own, but these panels really put it to shame. Just looking at the image above it's like a veil was lifted.
No hot spotting either. I am going to test out other movies too since Van Helsing is a dark film and the director also chose to shoot everything with a slight blue cast (Like Cameron did with T2)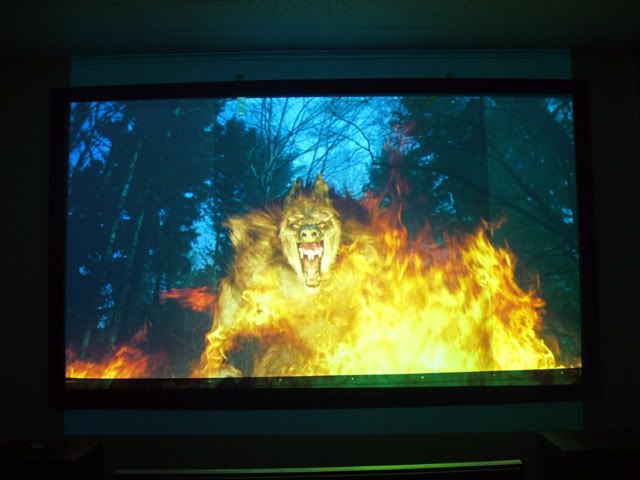 Lights on, there was a dramatic difference. First is lights off, then lights on.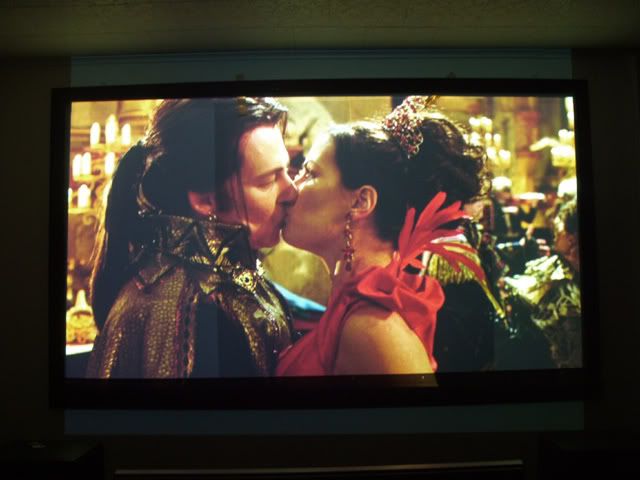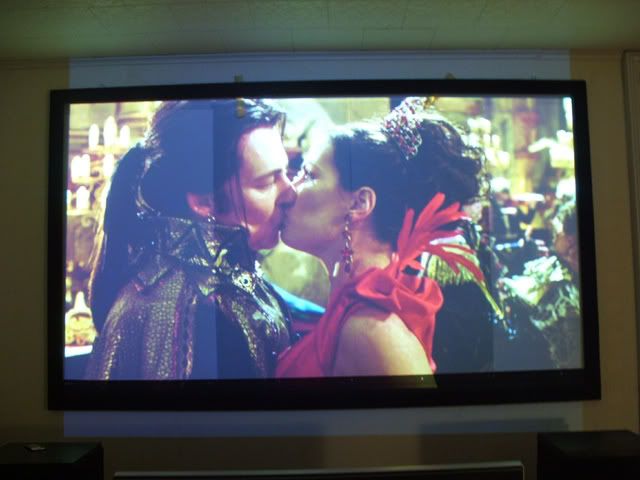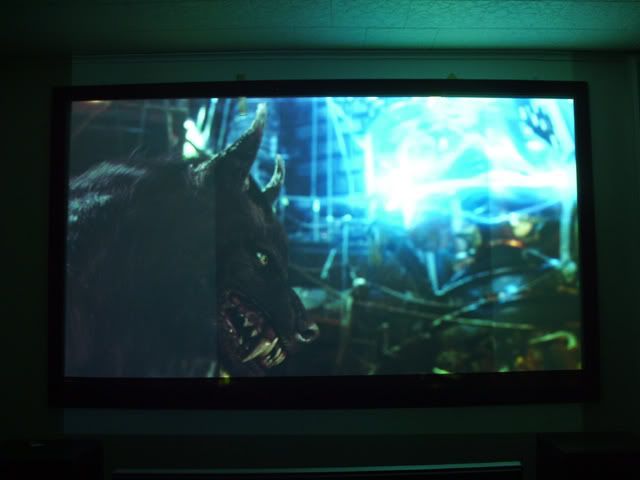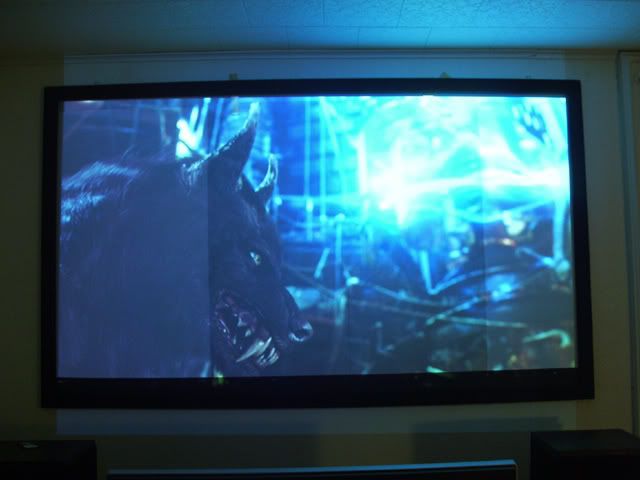 Finally for now Van Helsing the werewolf vs Drac, and the fate of Anna.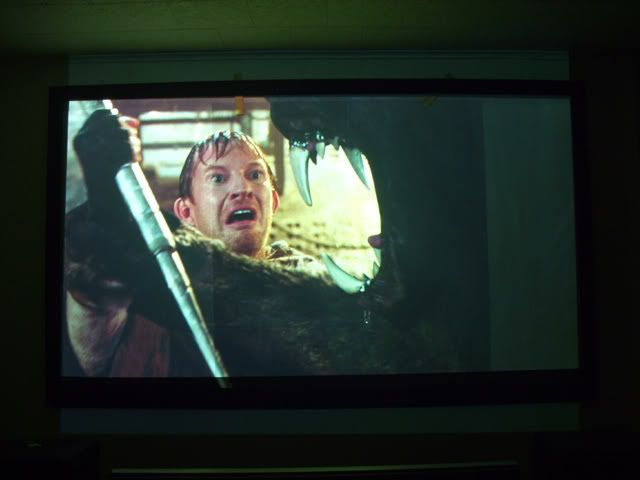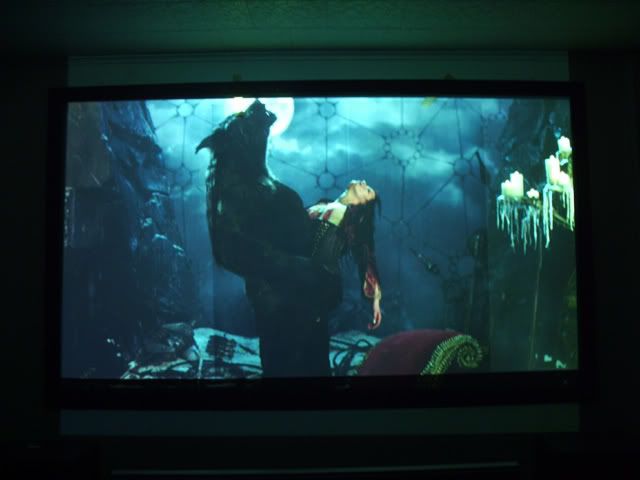 I will be testing against a SW Gray Screen panel, and also running a test with a poly top coating. If I am satisfied with those then it's time to get some spectrophotometer readings and see where this stands.
Overall this was extremely easy to make.