The following weekend (first weekend of February) I decided to paint the front wall. I had been planning on doing a dark grey color - but in a shocking turn of events my wife (who has consistently complained that she doesn't want me to make the room TOO DARK) said "Shouldn't you just make it black?" I immediately went to Home Depot and bought a can of Mouse Ears black in eggshell finish!
I ended up spray painting the outlets with several coats of flat black paint after finding out that a brush does not cover them well...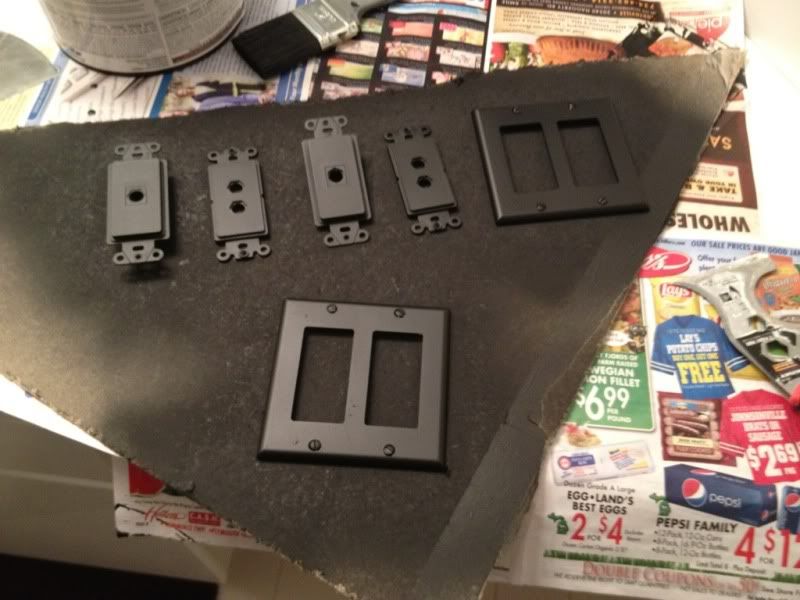 I patched (poorly) the hole where my previous speaker distribution panel was, and gave the front wall the first coat of paint...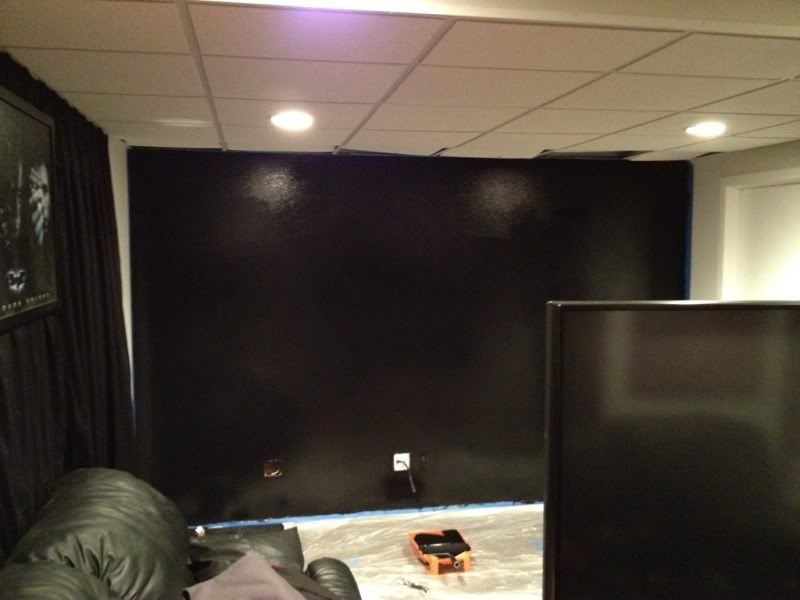 Lets just say that if you want BLACK - Mouse Ears is about as black as you can get! Holy ! LOL!
Note the white panel still on the wall - I got lazy... I didn't move the TV earlier when I had the spray paint out - so that panel didn't get painted. I decided to just paint around it. It will never be seen anyway - and if it ends up bothering me I can take some spray paint to it then.
...I ended up doing a second coat the next day because I was seeing quite a few small white specks showing through.
Quick shot of my spray painted outlet covers: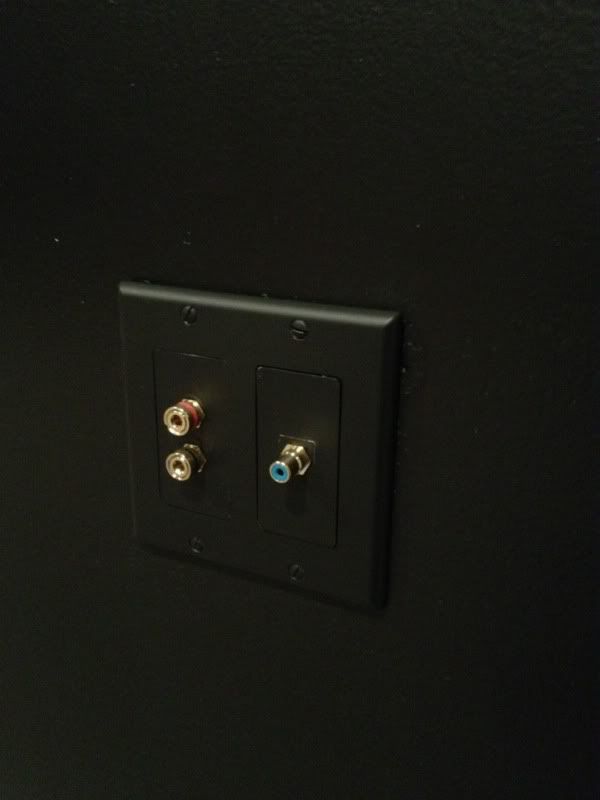 The room with the lights on full - looks dark because the camera set the exposure for the TV... but you get the idea:
You can see I also painted the door to the closet.
Lights dimmed a bit...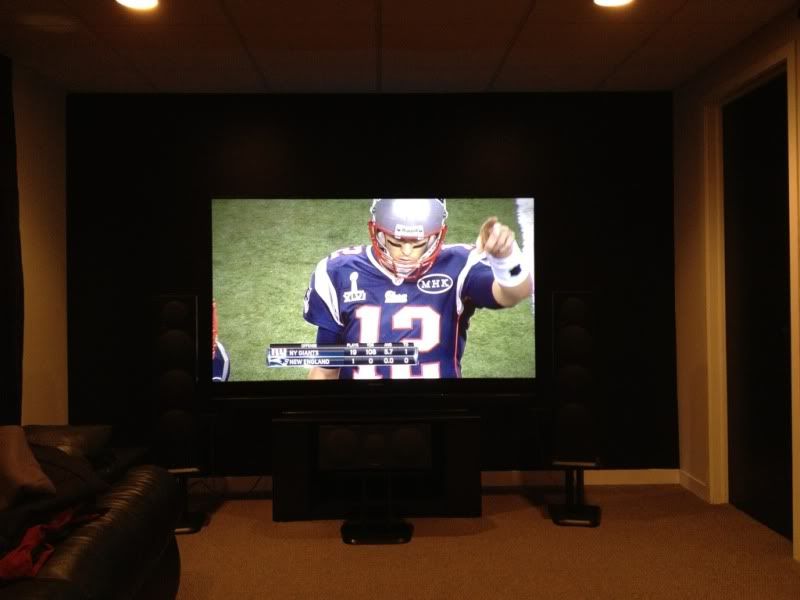 .... note that my "behind the TV bias light" no longer illuminates the wall AT ALL... that Mouse Ears paint just sucks up all the light... so I ended up removing it from the setup.