Random electronics measurements
I messed around with my PE17 the other day and took a bunch of FR measurements with different x-overs and different EQ settings. Overall it looks good. There is something going on with the HF response above 16.5khz, not sure what. Is my unit faulty? Throw me some ideas. The x-overs and EQ's were basically spot on with the way they are labeled. The biggest difference was EQ at 1khz which was actually measured as about 1.2khz.
This is the FR with the x-overs at the widest settings 10hz and 40khz. All EQ's bypassed and the input and output levels at the detents. Notice the low end filter at 10hz and the previously mentioned 16.5khz and up response.
20hz HP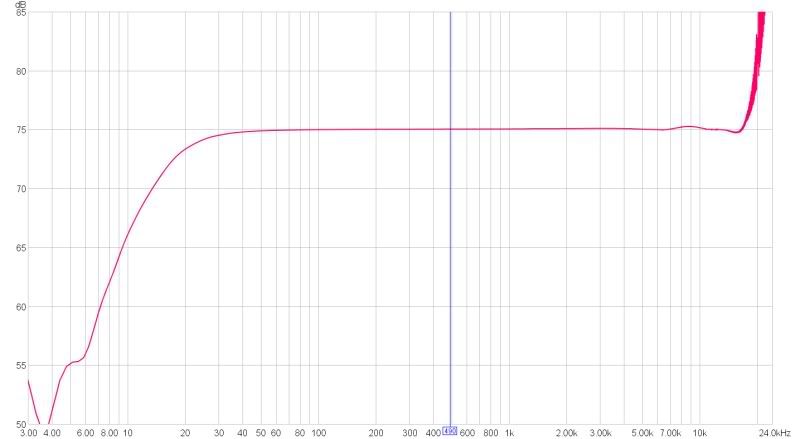 80hz HP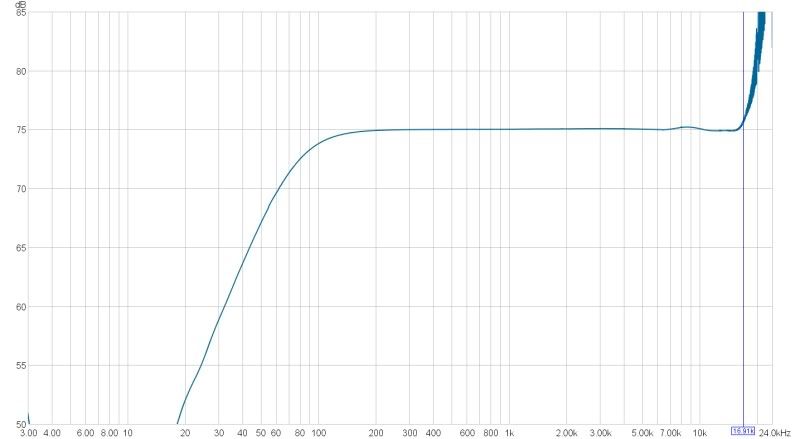 250hz HP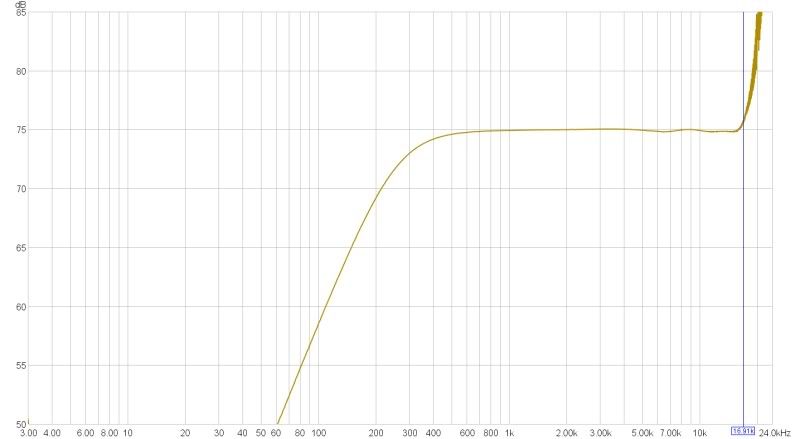 3khz LP
10khz LP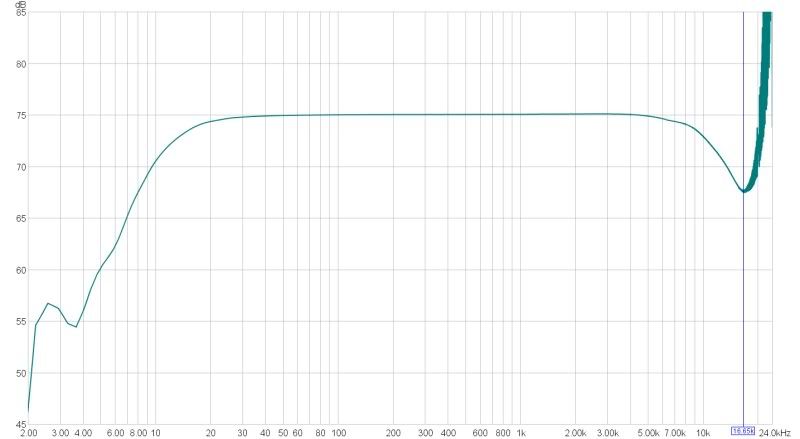 This is all of the filters shown together.
I also took some EQ responses. These are at 10hz center and max +12db boost, while the cuts are max -15db. The 3 values are Q 2.0, Q 1.0 and Q 0.03. I figured this would be worst case scenario. There does appear to be some strangeness with the 0.03 cut and setting but there is interaction with the 10hz HP filter to consider.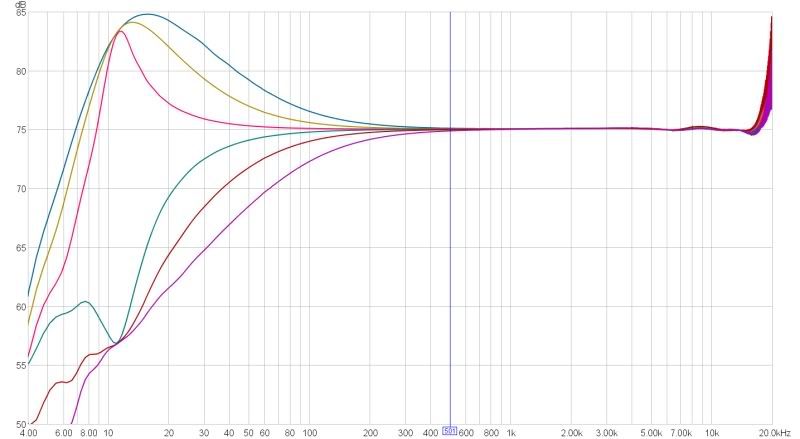 Here is the exact same measurements but at a 1khz center, which better shows the results. Notice that the center is actually about 1.2khz.